HDMI 1.0 gone old days now new one HDMI 2.0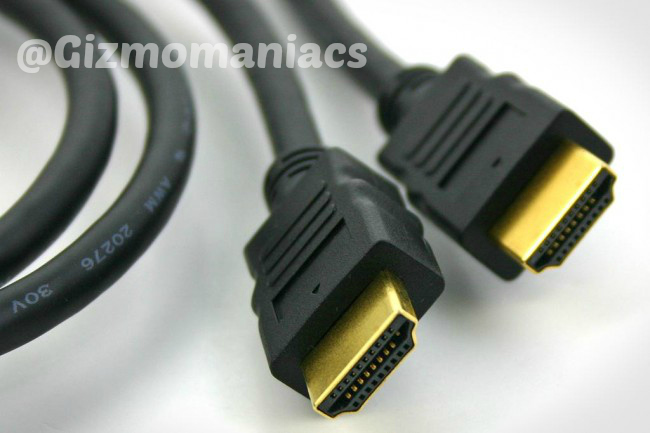 Television have taken decades to evolve from analogue 405 line to 625 line broadcasts, but in the digital world the changes occur more swiftly. Even the 1080 lines of the High Definition Television has started to look outdated as bigger and wider screens are becoming popular. Even the 1920 x 1080 HD TV resolution is exceeded by many computer monitors.
So what's next??? The answer is 4k x 2k. The resolution equals 4096 x 2160 pixels. That means an astonishing 4 times the resolution of the typical 1080p screen.
Finally the minds behind the High definition Multimedia Interface have launched the HDMI 2.0,an year later than anticipated. This incredible technology has the capacity to carry the 4k x 2k pictures at 50 and 60 Hz frame rates. Currently used HDMI 1.4 has the capacity to transfer the pictures at 4k resolution at 24 Hz only.
The HDMI 2.0 can squeeze and transfer up to 18 Gb/sec unlike the older HDMI 1.3 which could transfer 10.2 Gb/sec. The bus clock has been raised from 340 Mhz in HDMI 1.3 to 600 MHz in HDMI 2.0. Resulting which the Transition Minimised Differential Signalling (TMDS) has been raised from 3.4 Gb/s in HDMI 1.3 to 6 Gb/s in HDMI 2.0. The new spec also makes room for 32 separate audio channels with dynamic lip syncing. The range of CEC (Consumer Electronics Control) has also been increased by which users can operate multiple devices like DVR or Blu Ray player with the TV remote.
HDMI 2.0 is compatible with the previous versions, so a new kit will be connected to the old one. The cables and the connectors will remain the same but users will need to have Cat 2 (High Speed – HDMI cables) to take the advantage of the higher bandwidth. The HDMI 2.0 also supports delivery of dual video streams to the same screen.
Here are some of the features of HDMI 2.0
Resolutions up to 4K@50/60 (2160p), which is 4 times the clarity of 1080p/60 video resolution, for the ultimate video experience
Up to 32 audio channels for a multi-dimensional immersive audio experience
Up to 1536kHz audio sample frequency for the highest audio fidelity
Simultaneous delivery of dual video streams to multiple users on the same screen
Simultaneous delivery of multi-stream audio to multiple users (Up to 4)
Support for the wide angle theatrical 21:9 video aspect ratio
Dynamic synchronization of video and audio streams
CEC extensions provide more expanded command and control of consumer electronics devices through a single control point