Acer DA241HL – Now that sounds complicated!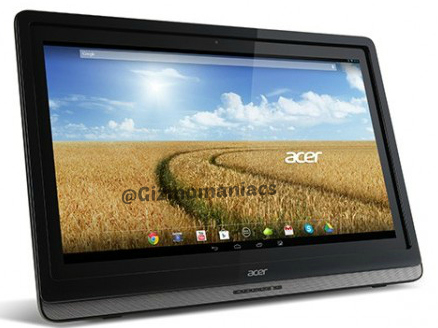 Acer launched DA241HL, a complicated name tablet with 24-inch screen display. DA241HL runs on Android Jelly Bean 4.2 and has 5 different users settings to customize apps and games. Acer DA241HL has NVIDIA chipset which makes it a powerful device to run games and work smoothly.
Acer DA241HL can be connected to standard Windows 8 PC using a HDMI port or USB cable as a two-point touch display. Pricing of this tablet is €429 and availability for the DA241HL will be in October this Year.
Along with this one, Acer has come up with a range of devices which include Aspire Z3-105, Aspire Z3-610, Acer Aspire U5-610 all these are 23-inch with HD display.
Acer DA241HL Specifications
Processor: NVIDIA Quad-core Tegra 3
Screen: 24-inch touchscreen
OS: AiO based Android 4.2 Jelly Bean
Android Play Store
HDMI Port for connecting to Windows PC or larger Screens.