Aircel to tie up with Snapdeal, Ingram and NexGTV!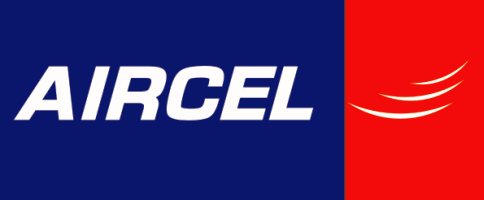 Aircel has partnered with Sapdeal, Ingram and NexGTV to provide relevant content to the customers which would benefit the Data users.
Anupam Vasudev, Chief Marketing Officer, Aircel, said, [notification type="notification_info" ]"Our newest innovations are in line with the evolving data and mobile internet scenario in the country. While India's smartphone base has seen an increase of 55% in 2015, at Aircel we witnessed a 75% increase in our 3G user base. This suggests how more and more people are coming online. Having said that, there remains to be a huge opportunity to get more first time internet users on board as well as help graduate existing data users to faster technologies like 3G. Therefore, our idea is simple- if someone wants to be online, it's best to be online with Aircel. Our industry first offers are intended to redefine the way mobile internet is consumed in India and we are confident that through these new offers we will continue our data success story in India and remain a brand that offers innovative data products and services. "[/notification]
Aircel is providing users to use the option of Data Paper Recharge through an ecommerce website where the voucher will be delivered to the customer and cash will be collected instead. The recharge is of two denominations (Rs. 402 and Rs. 602) and bundles with more exclusive benefits. Aircel has partnered with Snapdeal.com to begin with for the offer and is looking to extend it to other websites as well.
Also, Aircel is partnering with Ingram, a mobile insurance provider, for Aircel Cover Plus. So whenever you buy a new smartphone there are two different plans that you can purchase and get coverage for Accidental and Liquid Damage. The details of the packs are as follows:
For new smartphones (worth upto 10k) – Customers can purchase Rs. 499 pack that offers benefits worth Rs. 1200 plus 1GB data from Aircel for 3 months.
For smartphones (worth upto 55k) – customers can purchase Rs. 799 pack which offers insurance and will include 1GB Aircel data for 3 months and Premium Anti-Virus.
Furthermore, Aircel is also tied up with NexGtv to offer aloaded bundled product for the smatphone users. An Aircel customer will enjoy NextGTV's live TV that offers 130+ live TV Channels and 2000+ blockbuster movies, at a discounted annual subscription for just Rs.749 along with 1 GB Aircel data every month for 3 months.
Sunil Kuttam, Vice President-Marketing, Aircel, said, [notification type="notification_info" ]"With the growing adoption of smartphones, the usage of Data products and services has almost become a way of life today for millions of Indians, especially the youth. The emerging trend of viewing videos on mobile devices has led to consumers spending more time on their smartphones than watching TV. According to a recent report, 70 percent of mobile broadband smartphone users regularly stream videos on their smartphones, and 61 percent use social networks. Therefore, being a data focused company it becomes imperative for us to constantly innovate and with our partners bring together products and services which open up a world of opportunities for our customers and satisfy the appetite of data users."[/notification]