Amazon revised its Fire TV Stick with some significant updates like 4K video support, Alexa compatibility, HDR and Dolby Vision recently. All these features make the streaming stick most affordable video streamer with 4k capability. But is that enough to buy the device over other options out there? Let's find out.
Build and design
The Amazon Fire TV Stick 4K has the same footprint as the original Fire Stick, which makes it seem like a bloated USB flash drive. However, with a 10cm thickness, it could protrude through the TV with side-facing ports. That also means that due to its size, plugging in cables next to the Fire Stick would pose a problem. Thankfully, Amazon provides an HDMI extender in the box that addresses this issue. The physical dimensions of the Fire Stick demand more power hence have to be plugged into the wall outlet using the USB provided into the box.
Initial set-up is quite slick with no hassles. The Fire Stick 4k automatically installs all the latest OTA software updates and connects to your Amazon account quickly. The Fire Stick is set to HDR output by default, which can be changed at a later stage after set-up completes.
Features
The Amazon Fire Stick 4k comes with a host of film and television services, from its proprietary Amazon Prime Video to Netflix, BBC player, ITV hub, Disney life, etc. The Stick is capable of rendering 4K HDR content (in all HLG, HDR10 and HDR10+ formats) up to 60fps with Dolby Atmos audio. Audio services are provided by Spotify and Amazon prime music app. Through native Alexa support your TV can connect to Smart Home ecosystem from Hive, Ring, Samsung Smart Things, Hue, etc. Considering 4K is the biggest additions this time around, we'd like to say that with a compatible television (and compatible content as well), it does enhance the viewing experience. The visuals are sharper and much more realistic, though this also means that your internet connection needs to be faster (else content would keep on buffering) and you need to be aware of the bandwidth a 4K video would consume.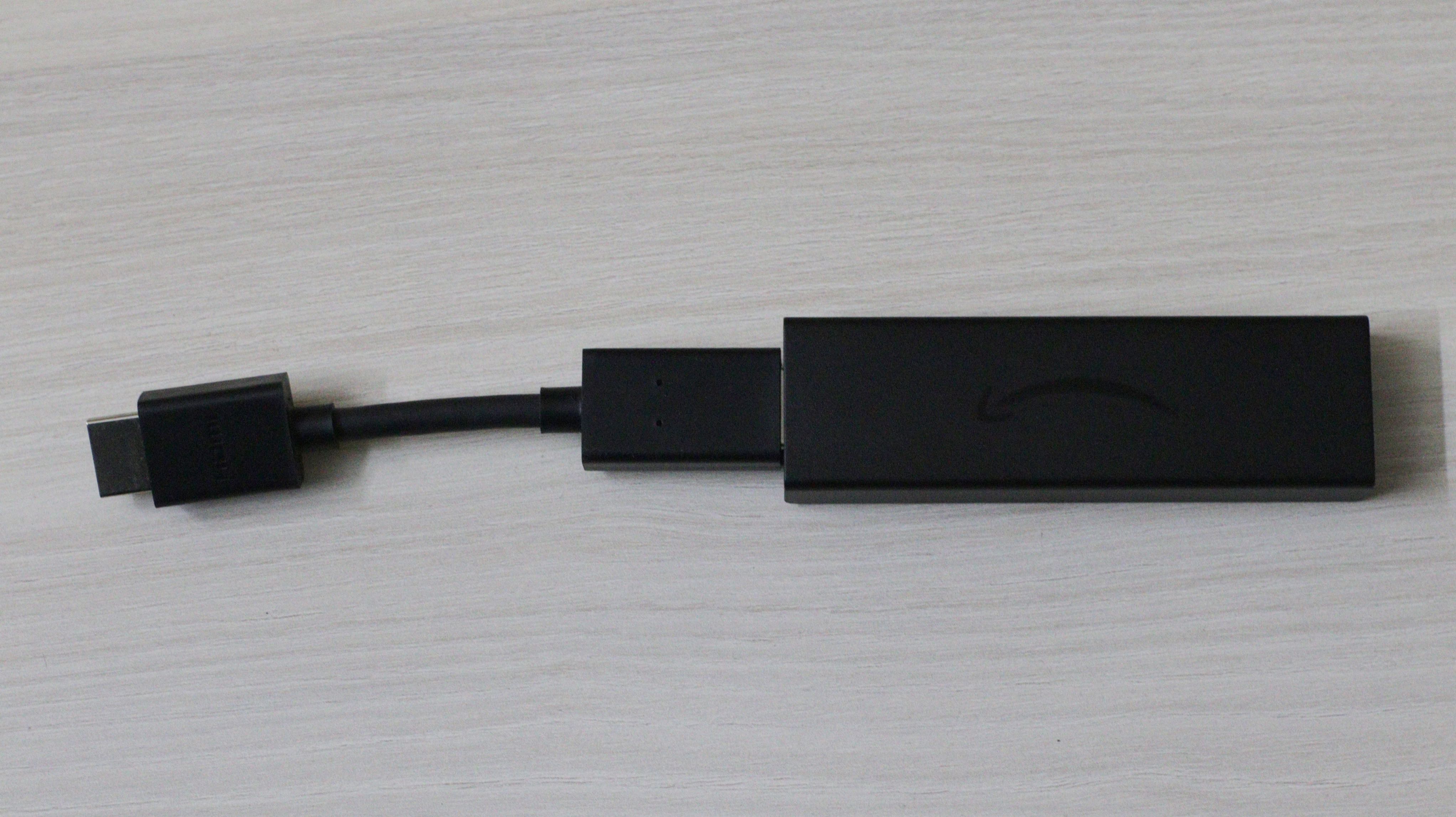 The Fire Stick UI is fluid and snappy, to say the least, thanks to a new processor.  Combined with the Alexa-enabled sleek remote, it only takes a matter of seconds before your demand gets satisfied. As long as you don't mumble your words and keep your instructions reasonably concise, Alexa is able to show the perfect content you are looking for. It's worth noting that the remote also offers more controls than the one available for its predecessor. Now you can change the volume levels (along with the mute option) from this remote itself instead of turning to the remote for the TV as it can connect to the television set directly. With the support for Bluetooth LE, Amazon claims that the remote can also last longer.
The USP that Fires TV Stick garners comes with its special combination of minimalistic UI, sleek responsiveness, consistent voice recognition which all makes up for an effortless experience where issuing commands feels natural adding a whole new dimension to its rich media content.
Gizmo Verdict
If you are looking to buy a dedicated video streamer, the Amazon Fire Stick 4k ticks all the right boxes. Add to it the fact that it's has been priced attractively at Rs 5,999, and it's the most affordable and easiest way to convert your normal 4K TV to a smart television. That's not to say that there's no competition – there's Apple TV 4K, of course. But the Fire Stick's price sways our decision in favour of Amazon's offering.