Amkette TruBeats S50 is a feature packed wireless speaker at an affordable price tag. Not just a speaker, it's actually a display clock, FM Player, and music player rolled into one. The device comes at a starting price of Rs 4,500 which is really attractive comparing to the other devices in the same category. Let's check out if it's worth a buy or not?
Design and Build
The Amkette TruBeats S50 has a sturdy build. The cuboidal-shaped box has a metal body at the two sides supported by the metallic frame at front and back. The back panel has connectivity ports like USB, AUX, microSD, and microUSB for charging, along with a power button. The top part is constructed out of plastic and has five buttons like Mode, CLOCK, Play, Reverse/Volume Down and Forward/Volume UP. Overall, the build and design are good, and it seems durable.
Connectivity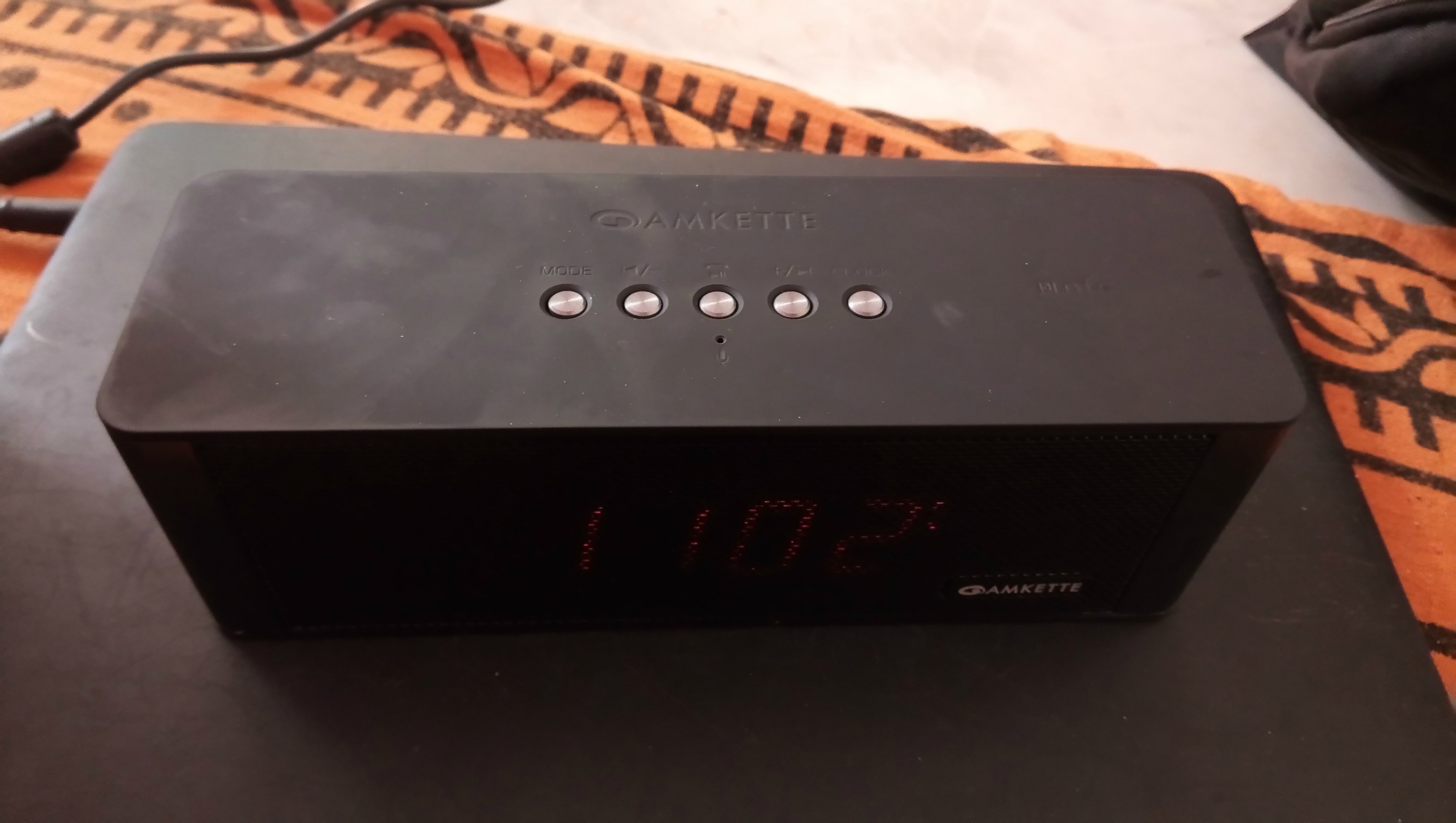 The Amkette TruBeats S50 can be connected by different methods such as USB, AUX Bluetooth, MicroUSB and even via an app is available on the Play Store. The app allows the user to set time, alarm, play song, build a playlist from the plugged USB or MicroSD on it and also play FM radio.
The connectivity is easy but the wireless connection doesn't work in more than 15 feet, even after 12 feet the connectivity starts to get disturbed.
Performance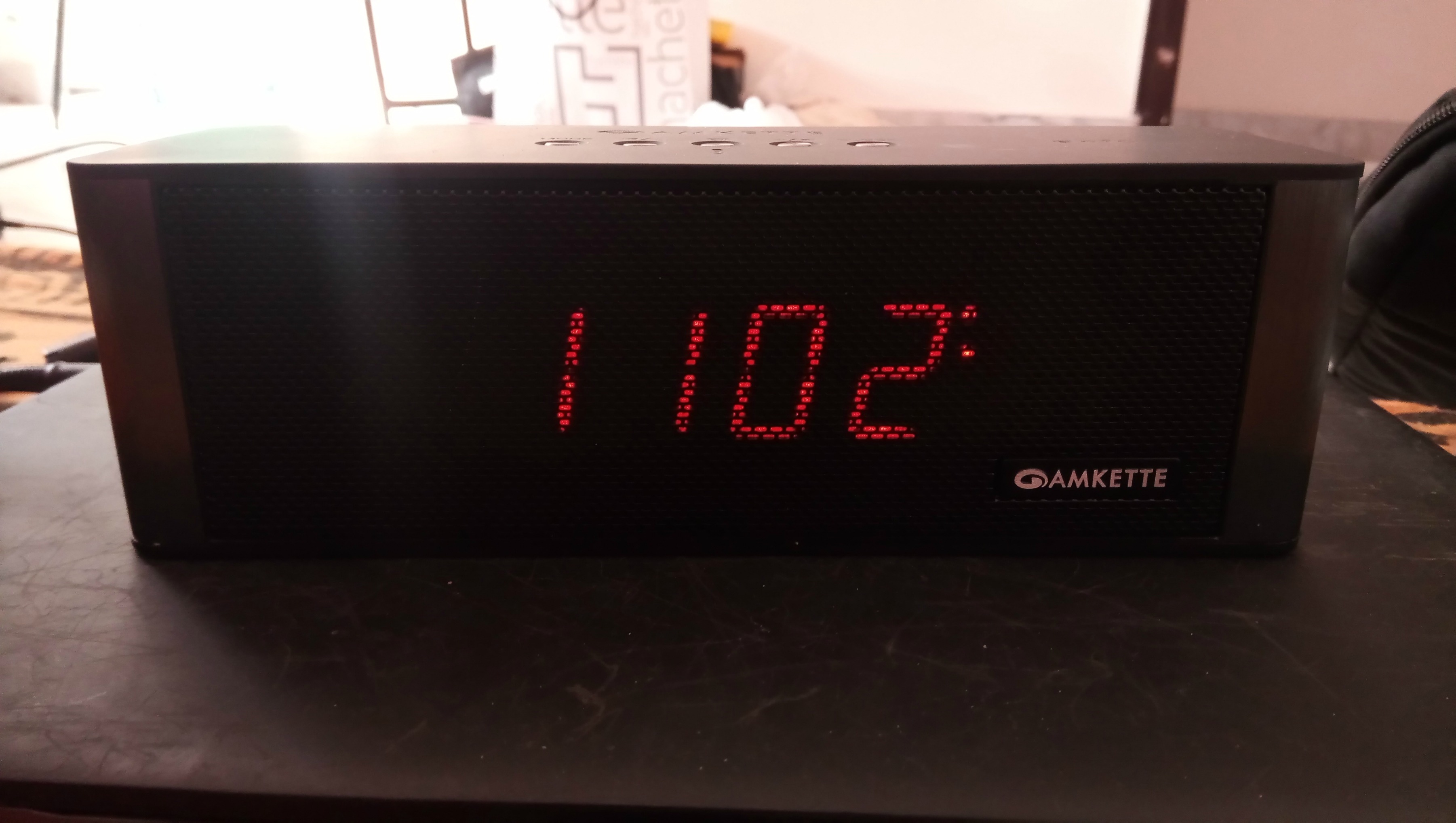 Talking about the performance, it's not the best. If you'll increase the sound, the playback gets weak, and the sound quality is just average. Similar with the FM, the output sound has a lot of noise in it. Sometimes even in the middle of any playback, the output gets disturbed out of anywhere, which might because of some battery issue.
That said, the battery performance is superb, and it only takes one and half hour to fully charge and gives around nine hours of playback with USB. It houses a 3,600mAh battery which can also be used as a power bank.
Gizmo verdict
The Amkette TruBeats S50 is a good option if you need a portable and compact Clock / Multimedia device on the table. The quality is not the best, but again, it is packed with loads of features which comes at nearly double its cost, so you can surely go for it.