Interview!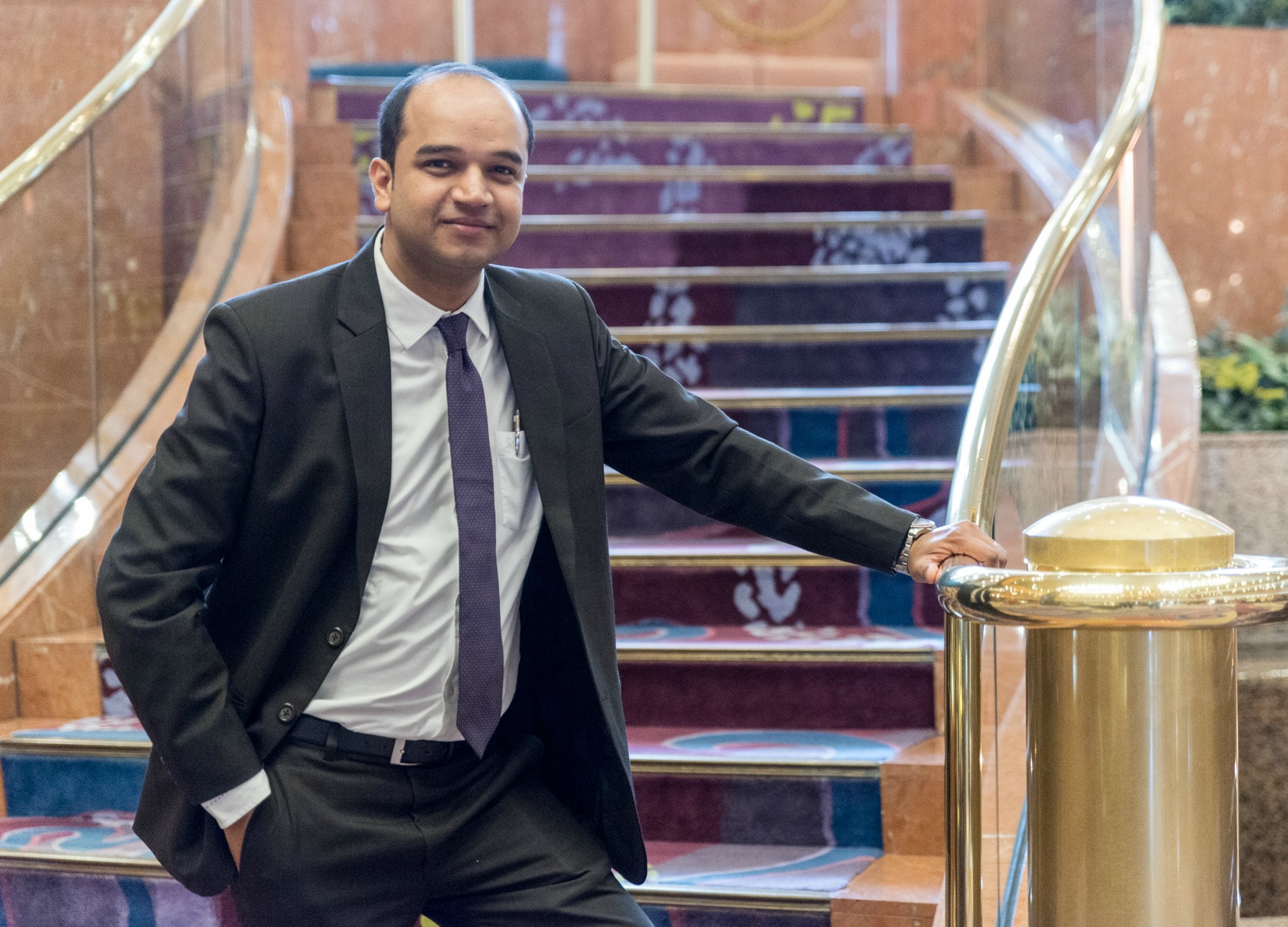 We had an exclusive interview with Mr. Nitin Goyal, President & CEO at Tamron India.
Gizmomaniacs: Can you please brief us about your other products other than lenses?
Nitin: History of Tamron dates back to 1950's. Since then our core area of operation is into manufacturing of optical equipment's. Our products would be,
Photographic lenses

Lenses for Long Wavelength Infrared Cameras

IP-CCTV lenses

Optical devices

Lenses for Automotive applications

Lenses for digital camera and video cameras

High-precision injection mould of Engineering Plastic
We have also recently entered into accessories segment for our lenses with-
Tap-in console: That enables firmware updates and customized updates to your Tamron lens(selected models)

Tripod mount ring: Newly designed tripod mount rings for SP 150-600mm (model A011) lens
Gizmomaniacs: Can you tell us the after sale service in India, does international warranty is covered?
Nitin: We aim to provide seamless services to our customers in order to achieve that we have company owned and operated master service centre at Gurgaon. And authorized service centre at Mumbai owned and operated by P.B. International, an authorized distributor of Tamron India Pvt. Ltd.
Regarding International warranty, if somebody buys a Tamron product abroad he/she should approach there seller for International warranty card and the same would be honoured in India for the 1st year from the date of purchase. In case, the buyer is from India and is travelling abroad he/she has to approach TID. We would issue the International warranty card which would be honoured abroad for the 1st year from the date of purchase.
Gizmomaniacs: What are your future plans and road map for the brand?
Nitin: As an organization, we aggressively focusing on innovating our products in terms of design, manufacturing, distribution and marketing for Indian and global customers.
Since we have started trading now we are aiming to reach across India with more physical representation of the brand, overall improving the brand value. And finally would like to add up more distributors.
Gizmomaniacs: Could you please tell us about your Industry verticals?
Nitin: We have presence majorly in 2-verticals,
Photographic Lens Division, which fits multitude lenses from Sony/ Canon / Pentax / Olympus / Nikon

Industrial Optics Division, takes care of lenses used in IP CCTV cameras and vision inspection systems. These types of lenses have been used in many city surveillance projects like Mumbai City Surveillance and Pune City Surveillance in India.
Gizmomaniacs: Could you please tell us about your operations across the globe?
Nitin: Our global headquarter is in Saitama, Japan.
Marketing office(s) in- USA, Germany, France, Hong Kong, China, Russia and India.
We have factories set-up in,
Foshan, China

Hanoi, Vietnam and

Hirosaki, Namioka, Owani in Japan.
Gizmomaniacs: What is Tamron doing differently to increase its market share in India?
Nitin: Tamron has a unique product range to offer for different genre of photographers whether it's- amateur, hobbyist or professional he/she can experience them all here.
To improve the reach we exhibit our range of product in all major cities and special focus is given to  tier-2 and tier-3 cities. Through such touch-and-try experience, we are able to connect with our end consumers regularly and in the process we build a healthy relationship with them.
We run customer and photographers outreach program. We're pioneer into doing dealer activity to increase dealer confidence and improved foot-fall into the retail outlet. Such activity/exhibits helps us to build a good bonding with our channel partners resulting in long-term relationship with Tamron resulting in improved response to customer enquiry for product or service.
Gizmomaniacs: What is Tamron marketing strategies across the globe?
Nitin: 'Kaizen' is a Japanese word meaning continuous improvement. We continually aim to improve ourselves through unique marketing approaches by designing new product through best-in-class R&D and taking a heed to consumer voice.
In view of our latest launch of new SP series 35mm, 45mm, 85mm and 90mm, currently we are trying to reposition Tamron as a premium brand. These lenses are designed to perfection for pro-photographers with exemplary resolution support to improve the overall usability to photographer and high quality images.
To able to reach out to our consumers, we are actively indulging into improving social media presence, customer's last servicing experience, relationships with opinion leaders. Participation in major photography exhibitions, conceiving attractive incentive programmes for business partners.
Gizmomaniacs: What is the thought on 'Made in India '?
Nitin: Indeed Good. Tamron has always appreciated such initiatives which fosters in improving skill-sets of the citizens of the nation and building a strong economy through creating employment opportunities.
We have done this in Hanoi, Vietnam by setting-up factory out there which has a healthy impact over-all.
Tamron may consider India in future for a factory set-up. But before that happens a lot of preliminary work has to be done majorly concerning the environmental factors and water quality availability which is of paramount importance for maintaining high optical precisions.
Gizmomaniacs: Do you plan any significant market expansion in near future?
Nitin: As shared previously, we are in expansion mode with increasing count of dealer channel and number of representatives across India, through which we would be able to improve brand visibility and would be one-step closer to our customer through the retail chains.
We also plan to penetrate the uncharted territories by appointing new distributors and increase the number of service centres.
We are in the process of getting associated with Large Format Retail(LFR) to increase our visibility within modern retail format.