Latest Version of Android!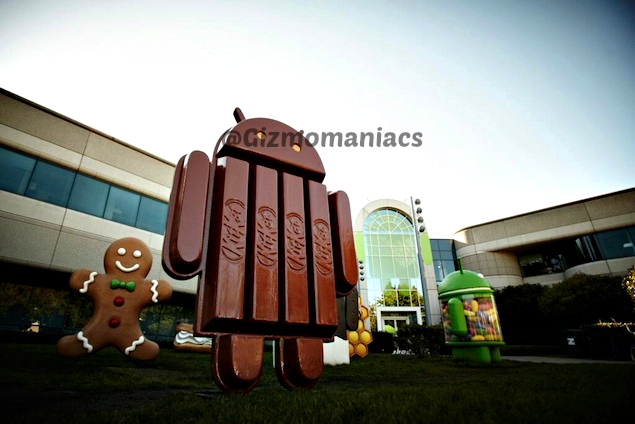 Google has officially announced the availability of the latest version of the most popular smartphone operating system Android which is version 4.4 and named as KitKat. Android 4.4 Kitkat has been launched officially on 31st October 2013 which is equipped with Google Nexus 5.
There are some visual changes in the latest android version along with more graphics and out of the box Google's Intelligence Assistance.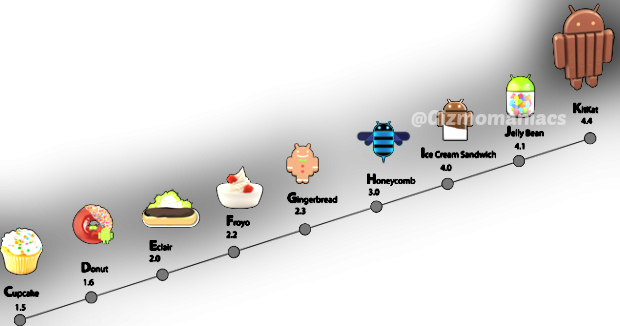 Following are the top new features added to the android in the latest version Kitkat:
1.Better User Interface
Android 4.4 KitKat offers a shining menu bar located at the bottom of the screen and splash effects when you open the app launcher. It offers full-screen wallpapers with preview and the wallpapers.
2.Enhanced Hardware Support
Android 4.4 now supports the Message Access Profile (MAP) so Bluetooth-enabled cars can exchange messages with your smartphone. It supports ChromeCast as well, although you will need a device to project what you're watching on your smartphone to your TV.
3.Cloud Computing
We already have the Cloud storages like Google Drive, Dropbox and Box, but Android brings to the users, the concept of Cloud Printing. Users can now print documents from phones. You will need to connect your printer to Google Cloud Print, or an HP ePrint printer.
4.Enhanced Battery Life
Google has also managed to enhance the battery performance through its sensor batching, which reduces the data requests.
5.Immersive mode
There's a new immersive mode, which automatically hides everything else when you're reading, playing a game or watching a movie. To bring it all back, just swipe the edge of the screen and the status bar and navigation buttons will reappear.
6.Google Now Enhancements
Google Now uses cards to show you the important information smartly. It will now display articles and site updates based on user's interests from Web searches. It will also show cards based on current location and most contacted people.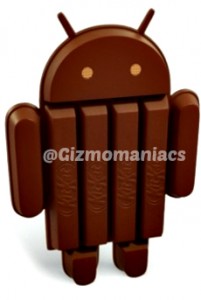 7.SMS-MMS integration to Hangouts
The new Hangouts app on Android 4.4 also displays SMS and MMS messages.  It brings a new unified messaging app, with Hangouts getting SMS and MMS integration, in addition to offering instant messaging through Google accounts.
8.Enhanced Caller ID
For Unknown calls, Kitkat will look for matches from businesses with a local listing on Google Maps.
9.Enhanced Connectivity Options
Android 4.4 supports Bluetooth HID over GATT (HOGP) which supports devices such as mice, joysticks, and keyboards.
It also supports Wi-Fi (TDLS), to stream media and other data faster between devices on the same Wi-Fi network.
10.Screen recording
Android 4.4 offers the functionality of screen recording, which includes a screen recording utility that helps the users capture video as they use the device and store it as an MP4 format.
11.Improved multitasking
Android 4.4 betters system performance by optimizing memory and improving the touchscreen so that it responds faster and more accurately.
12.Extended search
Android 4.4 provides a features to users to search for nearby places and businesses or people in their Google Apps domain.
13.Emoji on Google Keyboard
Android KitKat brings in the popular Emoji characters to the default Android keyboard.