Apple has finally revealed it's up to the minute iPhone devices in today's event. Last year the brand has introduced its first-ever bezel-less device known as the iPhone X and now updated iPhone Xs and iPhone Xs Max have been revealed as the successor to it. Both smartphones are equipped with top of the line hardware which is enough to outshine any other flagship in the market. Apple has kept the design almost identical to the last year's device, however, some minor improvements can be noticed here and there.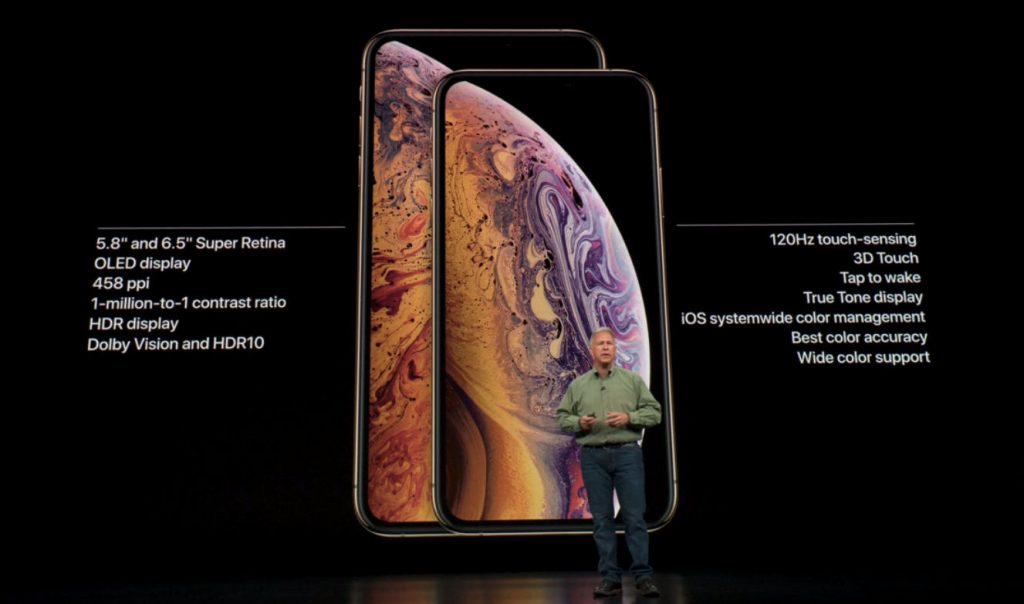 Apple iPhone Xs and iPhone Xs Max both comes powered by the fresh A12 Bionic Hexa-Core processor which has a separate Neural Processing Unit and a Quad-Core GPU for next-level performance. The all-new chip is based on the 7nm manufacturing process which ensures mind-boggling performance and efficient battery life. The old A11 Bionic chip can perform 600 Billion processes per second while the A12 Bionic can do unbelievable 5 Trillion operations per second. The two devices will be made available in 64GB ROM, 256GB ROM, and 512GB ROM variants. Apple is the first smartphone company to bring 7nm processor.
iPhone Xs has a 5.8(inch) OLED Display with a resolution of 2436 x 1125 pixels whereas on the iPhone Xs Max a mammoth 6.5(Inch) OLED panel is present with a resolution of 2688 x 1242 pixels. Both devices are compatible with 120hz touch sensing, HDR 10 and Dolby Vision technologies. With the bigger screen, a user gets an advantage of the split screen in some apps. Like always the following devices would be made in Space Gray, Silver colors though this time a new Gold variant has joined the series.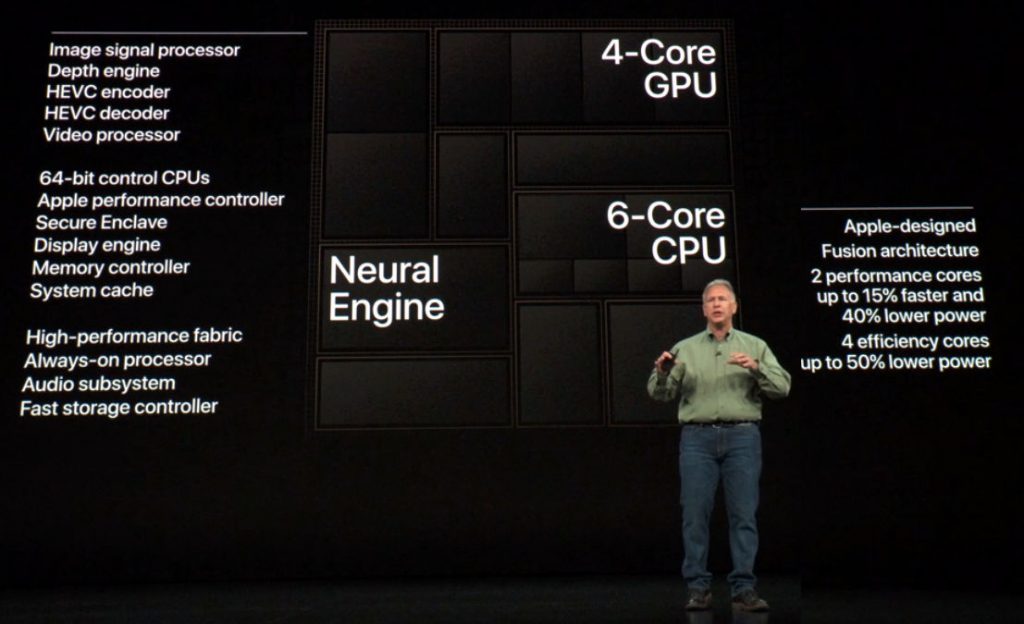 In the Camera department, iPhone Xs and Xs Max both are identical. There is a Dual 12MP(f/1.8)+12MP(f/2.4) Camera set up in the rear with Dual OIS, Optical Zoom, 4K 60fps support. In the front, a 7MP(f/2.2) camera is offered which can take videos up to 1080p. The IP68 certification and best Face Scanning algorithm makes the devices more secure than ever.
As declared by Apple, the glass being employed in the latest iPhones is the toughest solution available in the market yet. Both iPhones this time have stereo speakers to give users a more enhanced sound experience. iPhone Xs and Xs Plus can finally record stereo sound while recording videos using the four omnidirectional microphones. With these devices, Apple is introducing Dual-SIM support for the first time in some regions. The price for the base 64GB ROM iPhone Xs starts at 99,900 INR whereas for the bigger iPhone Xs Max 64GB ROM one has to spend 1,09,000 INR. The two devices will go on sale in India starting from 28th September 2018.