Now Innovation by Asus which is really worth it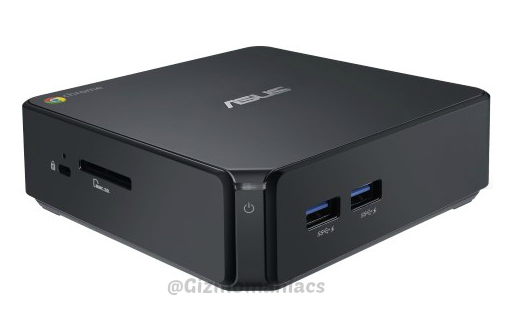 Asus has recently launched their latest transformation of the conventional desktop PC CPUs. As called Chromebox, is an incredibly small, yet simple and convenient device which can run on all sorts of connectivity options. It can be used with any monitor and TV. Asus boasts of the devices' size, portability and versatility in all aspects compared to the regular desktop PCs.
The Chromebox boots up in a flash and has an integrated virus and malware protection for user's files. The Chromebox gets to work instantly when you switch it on and gets your websites and apps running at their maximum possible speed. Chromebox is currently available in three processor variants of Intel Celeron, core i3 or Core i7 fourth generation processors. The i7 model of the Chromebox can also handle video conferences of up to 20 participants in office environments. With a 100 GB of free google drive space, users can easily log on to their google account and access their data on the go. The Asus Chromebox features Gigabit Ethernet port, 4 USB 3.0 ports, HDMI port, display output port, combo microphone/headphone jack, and 2 in 1 card reader. The display options feature dual display support with playability of up to 4k videos. The Dual-band Wireless-N connectivity is incredible for streaming HD media and seamless web surfing. Asus has also provided 16 GB NGFF Solid State Drives for local storage. The Chrome OS in the Chromebox gives users a simplified, secure web experience that syncs all your Chrome services instantly and lets you use apps offline. It can also sync content between your chrome browser on Android, windows, iOS and OS X.
At very small dimension of just 124 x 124 x 42 mm Chromebox is very handy along with the VESA bracket support where you can easily mount the Chromebox at the back of your TV or monitor where they can stay out of sight while you do your productive work.
The Chromebox CN60 uses low-power fourth-generation Haswell CPUs with integrated Intel HD graphics. The most affordable model is based on an Intel Celeron 2955U and has 2GB of RAM. It costs INR 21,000. The next in the series is based on a Core i3-4010U processor and has 4GB of RAM. It will cost INR 36,500. The highest-end model is powered by a Core i7-4600U processor and 4GB of RAM, and will sell for INR 58,000. A monitor is not included with any of the models.
Asus has also specially designed high quality wireless keyboard and mouse for the Chromebox which also give a flawless performance which comes along with the package.
As per our views a box that houses a processor powerful enough for ultrafast multitasking performance in Chrome OS and the connectivity options to choose your own screen size, connect to multiple displays at once and even attach to any VESA-mountable monitor or HD TV is worth a try and will be incredibly successful in the target markets.