What is left that it can't be transferred?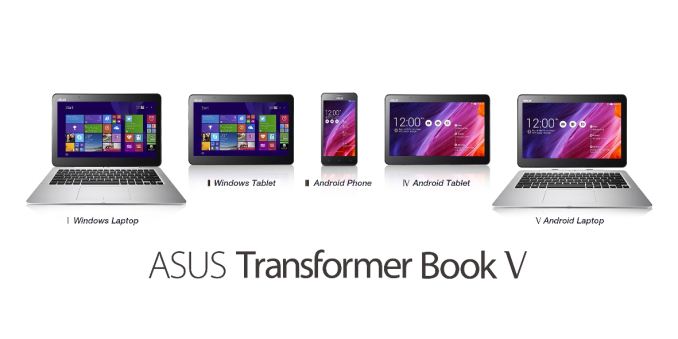 Asus launched its new Transformer at Computex 2014 named as Transformer V. Asus has given its name Transformer V because it is a 5 in 1 device with phone, tablet, PC and running on both Android and Windows operating system.
Windows Laptop
Windows Tablet
Android Smartphone
Android Tablet
Android Laptop
Transformer V is 12.5-inch Windows laptop which has detachable keyboards and turns it into Windows tablet. At the back of tablet there is a 5-inch smartphone running on Android OS, can powered the tablet into Android Tablet. Again reattach the keyboard to use it as Android Laptop. Switching both OS is just like tapping the screen.
The tablet screen is 12.5-inch HD IPS display runs on 64-bit Atom chip. It comes with 4GB RAM with onboard SSD storage of 128GB which is expandable up to 1TB using HDD in the Keyboard. It has 28Wh battery power.
The smartphone has 5-inch display running on Intel quad-core powered by Android 4.4 KitKat. It has a battery power of 2,500mAh. It is a 4G LTE device. It runs on 2GB LPDDR3 RAM with 64GB onboard storage. It sports an 8-megapixel rear camera and 2-megapixel front facing camera. Windows Laptop can access smartphone storage when phone is plugged in tablet.
There is no word on pricing or availability of device.