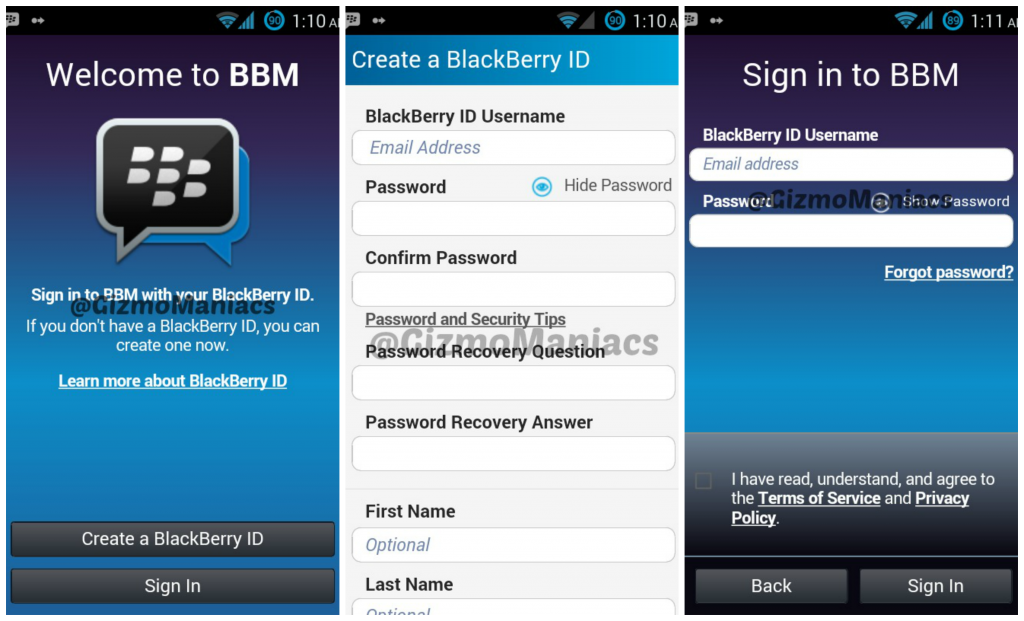 BBM for Android!
The most awaited BBM for android is here. Though in Alpha Phase but the APK is out there on web and good to use.
After BBM had no luck with Z10 and Q10, Blackberry (somewhere deep down in their hearts) realised that there is no way they can bring people back to Blackberry platform and hence they needed to do something more interesting than launching just another phone. This gave rise to the idea of BBM for android.
[highlight]BBM is a cool thing[/highlight] (probably the only cool thing on Blackberry now ;)). So definitely people will love to try it.
Whatsapp is safe for a while but if, just if BBM shows its magic then may be in a year or so things can change!
Anyways, BBM for Android is still in its initial stages and you will surely encounter problems, find bugs and it might not be smooth as butter to begin with, but don't worry Old Sport it'll soon be a high-way drive and not a bumpy ride.
So go ahead download the APK and enjoy, stay ahead 🙂
[box type="info" ]The wait is over! BBM for Android and iPhone is here. Though it requires Android 4.0 and up.. Sigh… [/box]