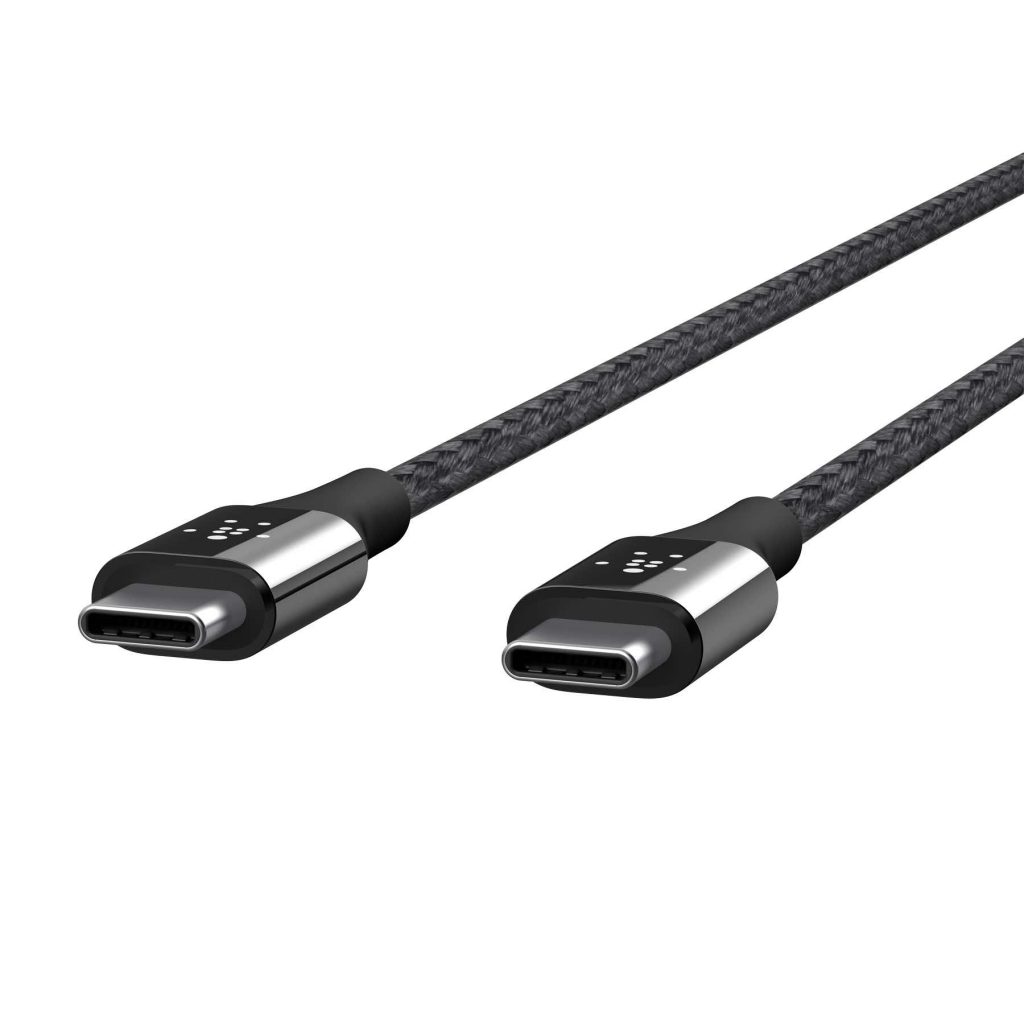 Belkin launched the latest cable in the Mixit DuraTek™ cable portfolio, thereby expanding its already robust USB-C collection with the new Mixit DuraTek™ USB-C cable. Belkin's Mixit DuraTek™ USB-C cable is MFi Certified and comes with a 5-year limited warranty.
Key features:
Reinforced conductors with Kevlar® fiber offer added durability, protecting the wires inside from damage.
Longer, flexible, strain-relief absorbs stress from bending to prevent breakage
Double-braided nylon forms flexible, durable cable jacket
4-foot length
[notification type="notification_info" ]"We've made our DuraTek cables so strong because we know that ordinary cables aren't tough enough to endure the challenges we put them through. After all, cables should be made to serve us, not the other way around," said Oliver Seil, vice president of design, Belkin. "We also did not want to compromise on elegance and aesthetic appeal while reinforcing the structure, so we started from the inside out and redesigned the way we construct a cable. We were inspired by industrial cabling, race car and aerospace construction methods, and tested many construction methods to finally arrive at the best cable we have ever made. I am immensely proud of our team's accomplishment."[/notification]
The cables have been a crowd favorite since Belkin launched the Lightning and Micro-USB cables in the past several months which are sold by more than 100 retailers and distributors worldwide.
The Mixit DuraTek™ USB-C cables are available from today onwards for MRP ₹1,999 at Reliance Digital Stores, Amazon.in, and Imagine Stores across India.