Smartwatch will make you smarter?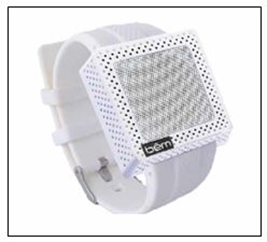 The BEM Wireless is new in the field of accessories. But going with "first impression is last one" The Bem wireless touches heart of all the gadget lovers. After few wireless speakers Bem is back in tack with new product The BEM WIRELESS SPEAKERWATCH. Everyone will like it for a successful engineering execution as in design & features. Bem will be promoting the Speakerwatch in this week at IFA.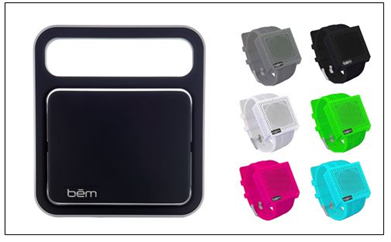 Android market Smartwatches come in young category. This is a Bluetooth speakerphone strapped to a wristband the Speakerwatch could be much louder than a smartphone's rear speaker. It can play music this makes it ultimate summer party accessory. Basically all wireless devices are portable, affordable and accessible.
When the stylish speaker watch is in our wrist it will keep us connected in a whole new way. Like any other any bluetooth-enabled devices it can easily pick up calls while on a walk. Other than old device it will give you a new  experience. We can only say that welcome to New Era of gadget guys. 
Source: AndroidPolice