Blackberry which is trying to make a comeback into the smartphone scene has now announced their new smartphone i.e. Blackberry KEYone and the smartphone comes with a 4.5-inch display and has a full-fledged physical keyboard which can be used as a trackpad as well. The smartphone is manufactured by TCL which is also owned by TCT which is the parent company of Blackberry.
The phone has a very Blackberry like look with the signature keyboard and the form factor. The 4.5-inch display has an aspect ratio of 3:2 and has a resolution of 1620×1080 pixels. The body is built out of anodized aluminum frame and it looks quite solid. Coming to the camera, the phone has a primary camera of 12-megapixel and has a Sony IMX378 sensor.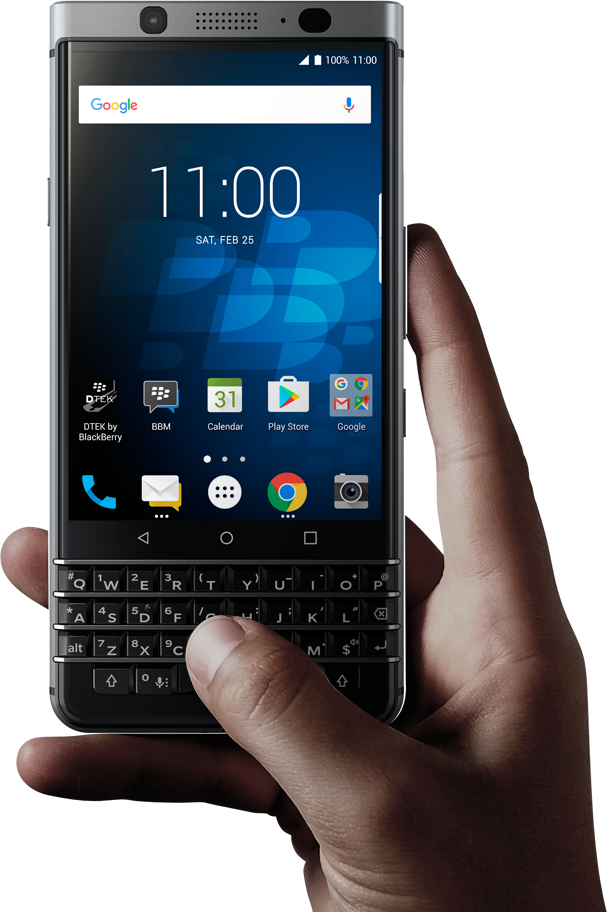 Under the hood, you will find a Qualcomm Snapdragon 625 processor with an Adreno 506 GPU. You will get 3GB RAM and 32GB internal storage on the phone. The phone has a 3505mAh battery which also supports Quck Charge which claims to charge the phone from zero to 50% in about 35 minutes. The phone runs on Android 7.1 Nougat and it has some Blackberry based customizations like flick typing on the keyboard, a fingerprint sensor key on the keyboard for security and even being able to launch apps directly using keyboard keys.
The Blackberry KEYone definitely has potential and it is priced decently considering it is a Blackberry device. You can get it at $550 in the United States which is a decent price.