New e-wallet!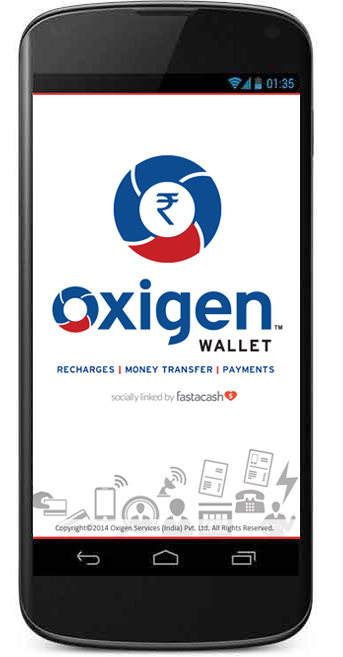 Oxigen Services India Private Limited who has been an innovator and leader in the payment solutions for around a decade has recently announced their first mobile wallet service which is going to attract a hell lot of users in all sorts of platforms. Users have been very keen and as per there reviews they were expecting developers to bring an easy way out for the payment their required services and transferring money to friends and relatives. Oxigen Mobile is one stop shop for all of those user's needs. Users can easily send money by the help of the popular social networking apps like WhatsApp, Facebook, Google+ and Twitter, which is even better. The Mobile wallet can also be used for recharging their cell phones, paying bills and shop with number of merchandisers and franchisee across the country.
Though most of the retailers have developed apps for easy payments and banks have also come forward with their own apps for transferring money and other services related to the bank accounts, Oxigen Mobile Wallet promises to be one complete solution for all sorts of payment needs. Already Oxigen has managed to processes 2 billion payments of a whopping INR 20,000 crores through small retail, modern retail chains and banking websites, still the app promises to be one of the most user friendly apps for payments to be made. Oxigen has served several hundred million people by processing around half a billion transactions in a year. Processing transactions through various banking websites Oxigen has managed to secure the No 1 position in MPCI's mobile banking platform. Now Oxigen has approached the crowd of another billion people who are used to the most popular social networking platforms.
As per Oxigen, the new app will find a high usage amongst the youth who go out for meals with their friends, split bills, send smaller but more frequent gifts to one another. In addition, they can also use the service for their own mobile recharges, bill payments and for payments on merchant sites (for movie tickets, to book travel tickets, pay for pizza, get music & movie downloads, etc.).
Pramod Saxena, Founder, Chairman& Managing Director of Oxigen Services (India) Pvt. Limited. Also quoted "The unique social connect brought to us through our exclusive partnership with Fastacash™, places Oxigen Mobile wallet distinctly apart from any other player in the market. Merging payments with social and mobile will change the way people pay for their everyday needs. We will continue to evolve the service by adding more products &features, thereby creating an ecosystem for payments where you will no longer need multiple mobile apps for payments of different services. In other words, a single mobile app will meet all your payment needs and set money free, in its true senses".
Oxigen team also collaborated with lots and lots of local merchants at each hierarchical level to ensure that the app is fully functional for most of the frequent payment related options.
Download Links: