New wireless sound system by Bose!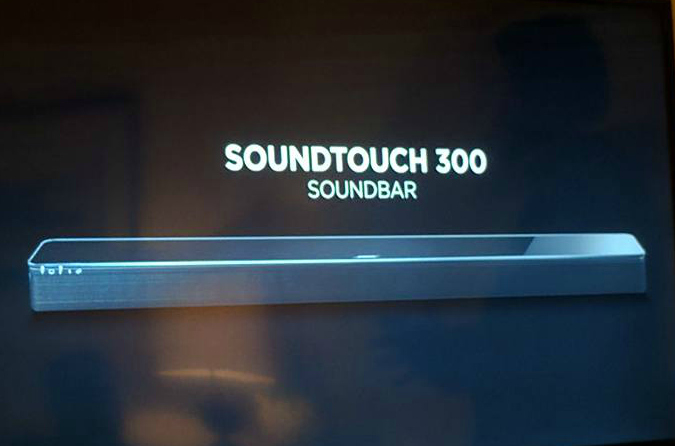 Bose announces three new wireless systems in India – SoundTouch 300 sound bar and LifeStyle 650 and 600. The SoundTouch 300 sound bar, Acoustimass 300 bass module and surround speakers, and Lifestyle 650 and 600 systems now available in all Bose retail stores and authorized Bose resellers across India.
The SoundTouch 300 SoundBar
The SoundTouch 300 measures just 97.8cm W x 10.8cm H x 5.7cm D.  It's Wi-Fi and Bluetooth enabled with NFC for easy pairing. It breaks from convention further with its thin profile and premium materials, including a perforated wrap-around metal grille and gorgeous glass top.
Pete Ogley, General Manager of Bose audio-for-video, said,
[notification type="notification_info" ]"With the SoundTouch 300, we've filled a gap in the market. We pushed the boundaries of size, sound and design like nothing else available in the category.  We added Bluetooth to Wi-Fi so you can stream anything, instantly.  And because it doubles as a wireless music system and home theater system, you'll get an incredible experience whether you're listening to your playlists, enjoying Netflix, or watching the game -all from one gorgeous speaker."[/notification]
Major Features of SoundTouch 300:
SoundTouch 300 uses exclusive Phase Guide arrays to send signals to the left and right of the room
Proprietary Quiet Port technology ensures deep, clean bass at any volume
Bose added advanced DSP for detail and balance across all frequencies
SoundTouch 300 uses ADAPTiQ calibration to customize its sound
Set-up is easy with HDMI Audio Return Channel (ARC)
A cable is needed to sync the SoundTouch 300 to a TV, DVD player or streaming services
The LifeStyle 650 & 600 Luxury Home Entertainment System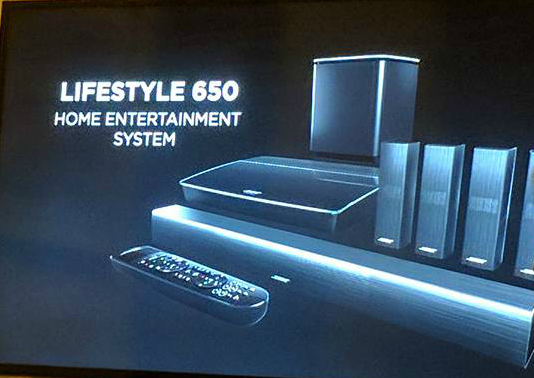 The Bose Lifestyle 650 luxury is a complete home entertainment system. It debuts the smallest satellite speakers in Bose history — four new Omni Jewel satellite speakers, measuring in at a staggering 4.7cm W x 14.7cm H x 4.7cm D. Together, they work with a slim center channel and bass module, Omni-directional sound. Lifestyle 650's speakers are housed in brushed, anodised aluminum, driven by a sleek, curved console accented with polished glass.
Ogley said,
[notification type="notification_info" ]"Our new Lifestyle 650 system is remarkable. For people who want the finest quality in sound, aesthetics, materials and build, there's nothing else like it.  When it's seen and heard for the first time, it simply suspends belief."[/notification]
Major Features of LifeStyle Series:
Quiet Port technology and advanced DSP for depth, clarity and realism
ADAPTiQ for optimal acoustics in any space
4K pass through with 6 HDMI inputs.
Wi-Fi and Bluetooth enabled with NFC, and compatible with other SoundTouch systems
Bose's exclusive Unify feature that walks owners through every step with plain-language on-screen messages
Universal RF remote for multiple source control
The new Lifestyle 600 system joins the Lifestyle 650 in the line-up, featuring many of the same luxuries with four, slightly larger Jewel Cube satellite speakers and one Jewel Cube center channel speaker.
The SoundTouch 300 sound bar will be sold for Rs.69,999. The optional bass module is available for Rs. 69,999; it's acoustically matched surround sound speakers are available starting at Rs. 36,000 and sold in Bose Stores and selected resellers. The Lifestyle 650 and 600 home entertainment systems will be sold for Rs. 3, 99,999 and Rs. 2, 99,999 respectively.