Canon announces entry into commercial photo printing domain with South Asia's first commercial inkjet photo printer installed in Bangalore!
Canon launched HD printer in Bangalore, India and here is how it looks!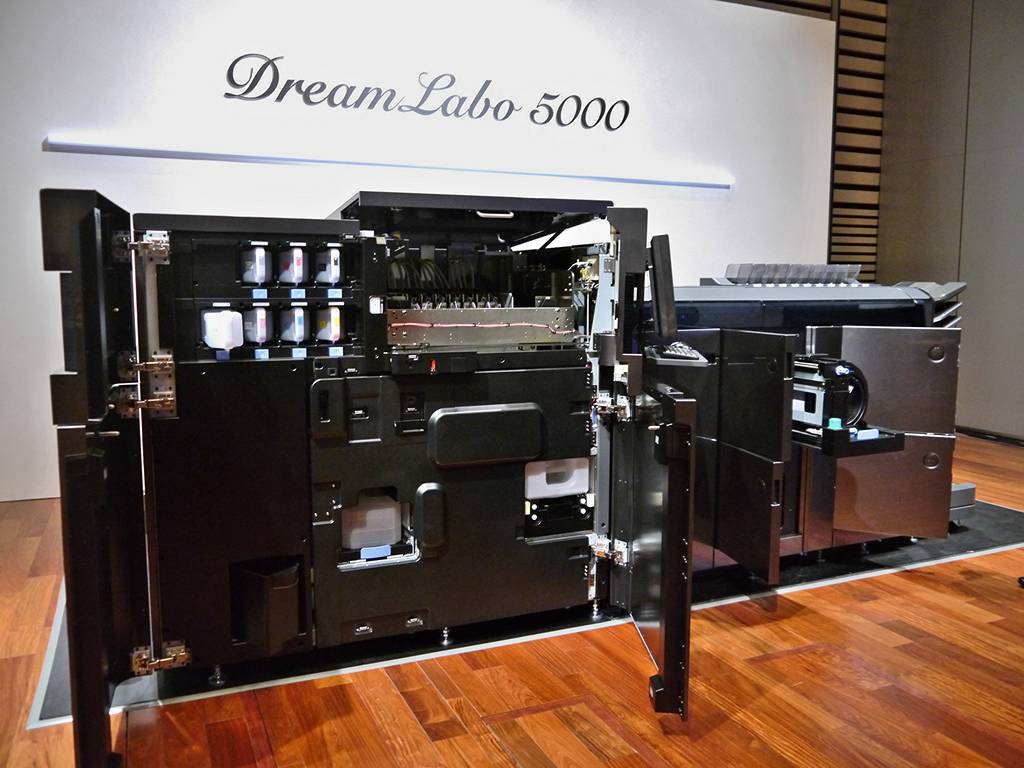 Canon Dream Labo 5000
Dream Lobo 5000 is canon's first ever inkjet production photo printer which uses its new Full-photolithography Inkjet Nozzle Engineering (FINE) to expand the potential of photo print quality.
The key features of Canon Dream Labo 5000
One-Pass Printing
Higher speed and resolution of 2400 dpi across the full width of the paper.
Automatic double-sided printing function. It can print contents of 20-page A4-sized photo album in 72 seconds.
Seven-colour ink system
Seven colour dye-based ink system for higher quality photographs.
Includes photo cyan, photo magenta and grey to provide gradation expression.
Digital photo image enhancement
This automatically analyses the shooting scenes of images for corrective adjustments.
High quality photo prints without need of lengthy colour calibration procedures.
Image processing technology
Uses full range of Canon's unique inkjet colour gamut.
Better level of expression
Double paper magazine system
Replacement of paper rolls without interruption.
Supports extended continuous printing.
Double ink tank system
Buffer ink for continuous printing.
Ink tank can be replaced without interrupting the printing process.
Easy maintenance design
Periodic maintenance of expandable parts.
Lower printing down-time hence reduced need of servicing.