When it comes to audio accessories, Creative is one of the most popular companies. From earphones to speakers, the brand offers a wide variety of audio products for the consumers. However, its latest product is unlike any other we've seen before. Staying true to its name, the Outlier is more than just a normal pair of headphones. Wondering what's so special about it, and whether it's worth Rs 5,000? Read our review to find out.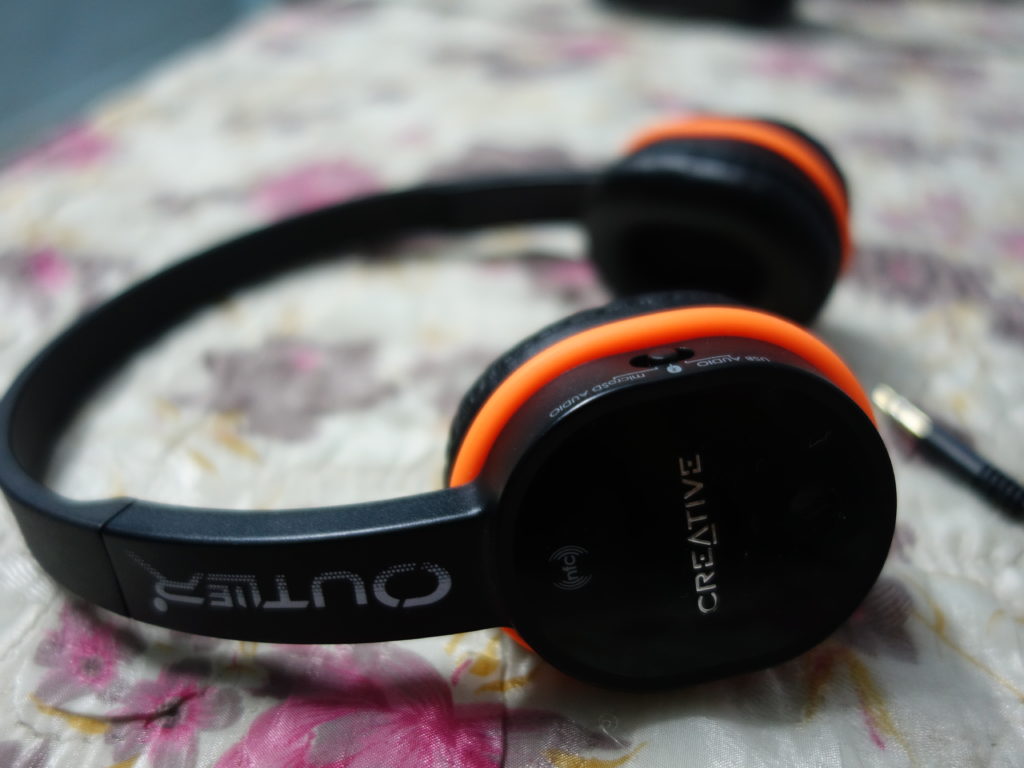 The Creative Outlier comes packed in a nice-looking circular package. The over-the-ear headphones feature a premium design, and along with them, you'll find an auxiliary cable as well as a micro-USB cable. Why do you need those? Well, we'll discuss that in a while.
At the outset, the Creative Outlier are like any headphones. They have an adjustable headband and fits in the ears well. The foam is quite comfortable, and you won't complain even after using the headphones for hours.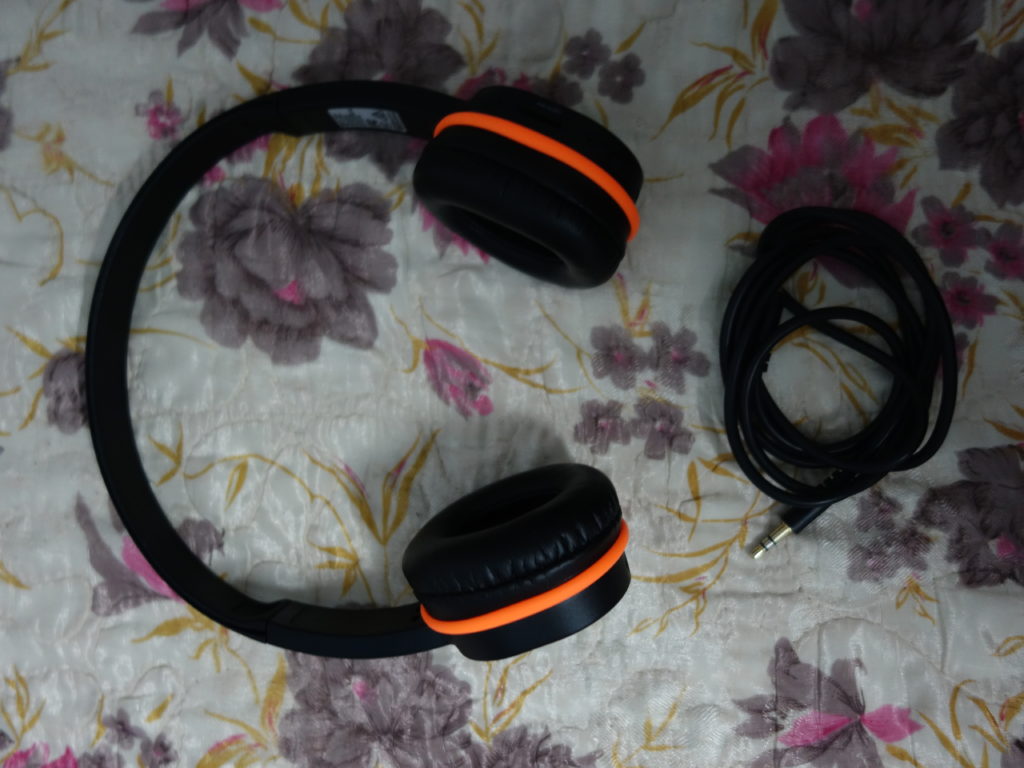 However, look closely, and you'd notice that the Creative Outlier is more than that meets the eye. It has an orange colour ring around the earcups, by default, but you can also change it to other colouts such as green or pink, which are bundled in its retail package. The Bluetooth headphones can also be used as wired ones, and that's why you get an aux cable to plug in towards the left earcup. The right is where the headphones offer multiple features. Since it's a Bluetooth headphone, it has a micro-USB port. You have a button as well to pair with compatible devices. But you don't really need to connect to any other device, since the Outlier can be used as an independent music player by simply popping in a microSD card. Yes, you read that right.
The headphones have a microSD card slot, along with dedicated music controls. The headphone supports the standard audio formats, including mp3 and wav files. Along with volume controls, you also get music playback options to change the song as per your liking. It's quite amazing as to how Creative has packed so much in such a compact form factor.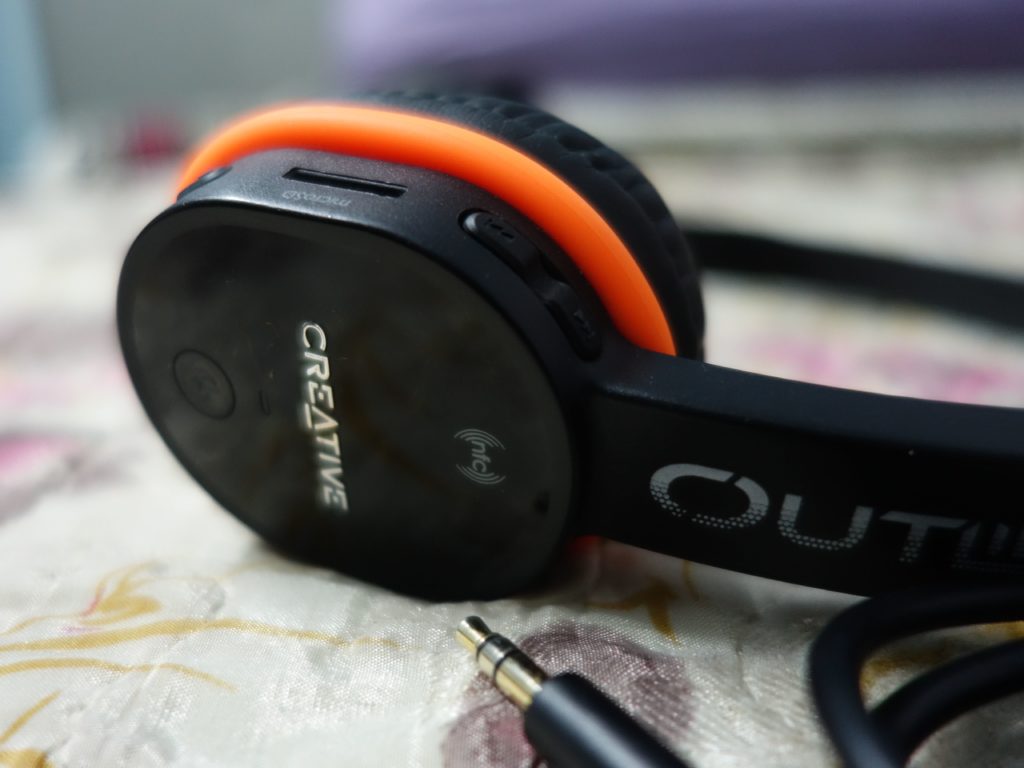 The Creative Outlier gets full marks for the connectivity options. Along with wired and Bluetooth options, it also comes with NFC support. There's an app called Buddy, which reads out incoming messages from SMS along with instant messaging services like WhatsApp and Messenger.
So, the Creative Outlier are certainly feature-rich, but what about its sound quality. Well, we've to admit that the headphones might lack bass for audio purists to notice, but for most users, they offer a decent audio output. The sound doesn't shrill even at the highest volume, and it was a delight to use them – be it for a morning jog or watching a movie.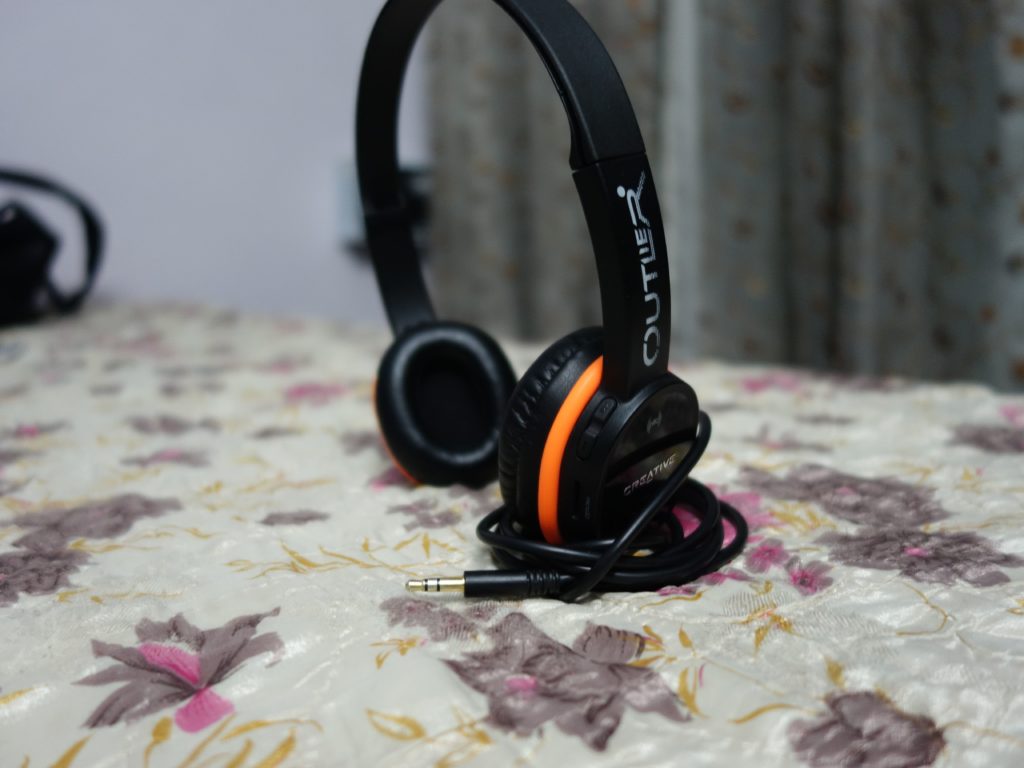 Overall, the Creative Outlier are the headphones we'd recommend to anyone who wants one gadget to do it all. You can use them with smartphones or computers, and standalone too.