Power-packed portable bluetooth speaker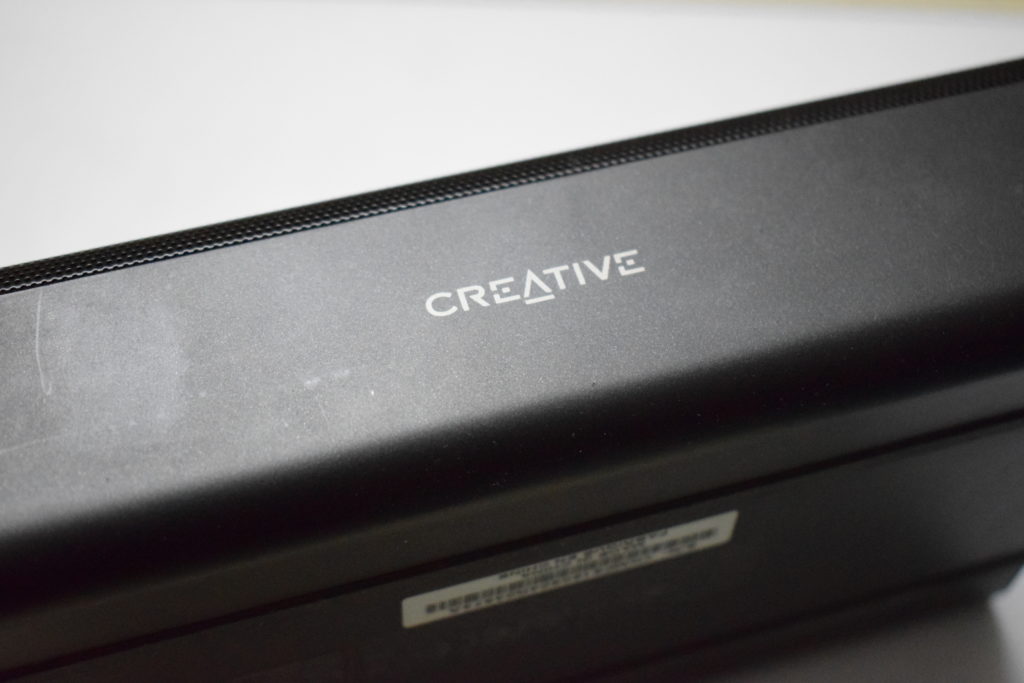 Creative Technology bought a brand new variant of the critically acclaimed Sound Blaster® Roar portable Bluetooth® wireless speaker − the smaller and lighter Sound Blaster Roar 2. The wireless speaker retains the same 5 speaker drivers, electrical design, and battery life as the Classic Sound Blaster Roar − but is now 20% smaller and 10% lighter than previous one .Lets check out if it worth to buy ?
What it offers ?
The Sound Blaster Roar 2 features dual unobstructed passive radiators that deliver unparalleled bass reproduction for a speaker of its class. Despite having a smaller enclosure, the Sound Blaster Roar 2 houses the same premium five drivers as the Sound Blaster Roar. It utilises two amplifiers – one dedicated to driving lows and mids, and another is solely dedicated to deliver the high frequencies. It has Dual-Orientation, whether it's horizontally or vertically placed, the Sound Blaster Roar 2 tunes and gives true sound.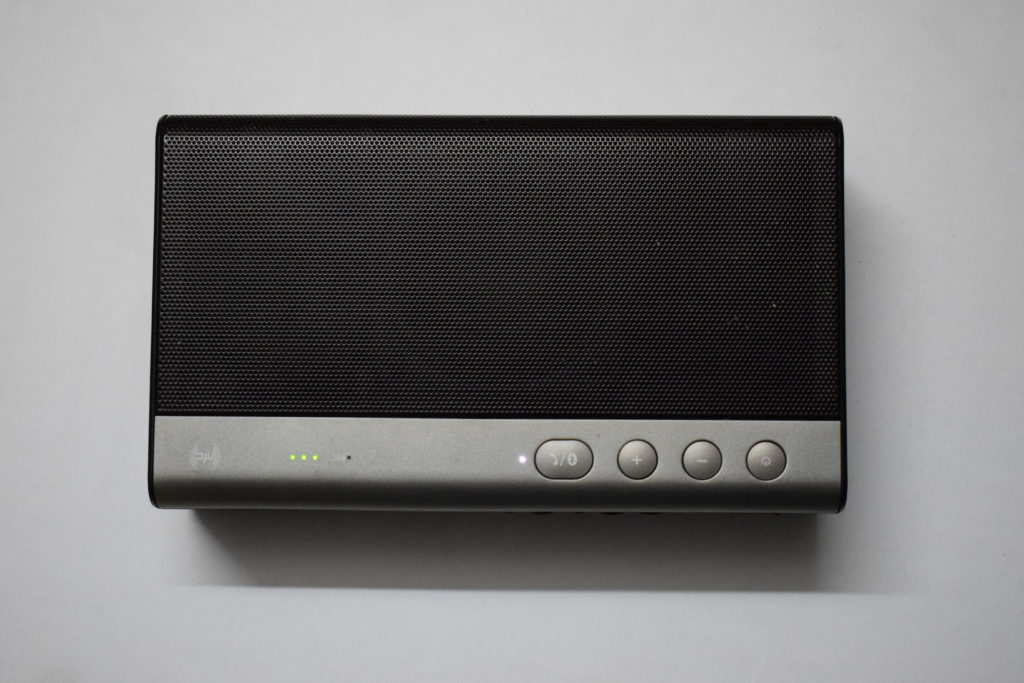 Other interesting features:
Integrated Micro-SD WMA and MP3 player – The Sound Blaster Roar 2 features an integrated Micro-SD WMA and MP3 player that allows users to play audio directly from a Micro-SD card.
Speakerphone Teleconferencing – With its built-in high quality microphone providing for clear 360° voice pickup, the Sound Blaster Roar 2 is able to take calls.
Integrated Voice Recorder – The Sound Blaster Roar 2 features an Integrated Voice Recorder that utilizes the speaker's built-in microphone, allowing for one-touch recording of all kinds of audio − calls, external voices, or streamed music − directly to an insert-able Micro-SD card.
NFC-Enabled Bluetooth with Multipoint and HD Audio Codec Support – The speaker is able to connect wirelessly via Bluetooth, and highes picks up quality audio and lowest possible latency. It also features the latest Near-Field Communication (NFC) technology, allowing users to quickly and easily connect to Bluetooth devices.
Bedtime Mode – In Bedtime Mode, the Sound Blaster Roar 2 gradually reduces its volume before automatically shutting down.  The feature allows users to be gently and gradually lulled to sleep.
USB Audio with Sound Blaster Enhancement – The Sound Blaster Roar 2 is not just a wireless speaker for smart devices.  Users can connect it to their PCs or Macs via USB to enjoy clear digital audio for their desktops or laptops.
Dual Purpose Battery – The Sound Blaster Roar 2 also features a Dual Purpose Battery.  The large, built-in 6000-mAh Lithium-Ion rechargeable battery can be used to charge smartphones and tablets.
Performance: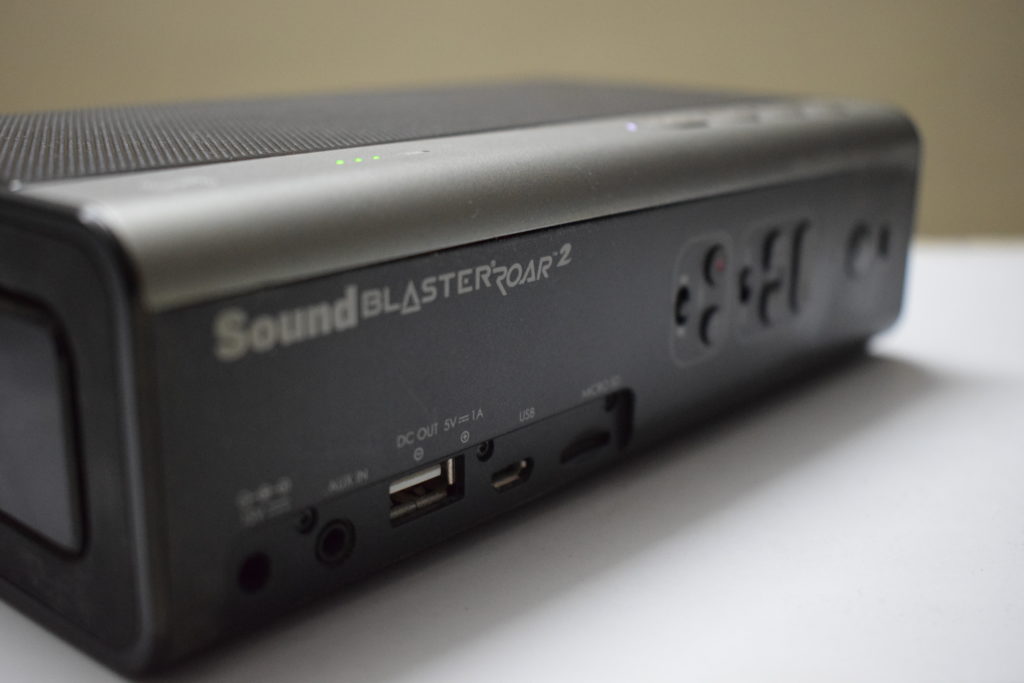 The Sound Blaster Roar 2 gives a superb performance. The output has good amount of bass and pitch in it. The music has all the details and are clearly noticeable. In terms of design and built quality, it is well packed and with all the metallic body it seems quiet durable.
The bluetooth speaker gives around 7 hours of battery backup with a full single charge. The 6000-mAh of battery also charges the other devices and takes 4 hours to full charge. The calling and recording feature also works fine and has good quality with decent amount of detail.The bed time mode also works fine.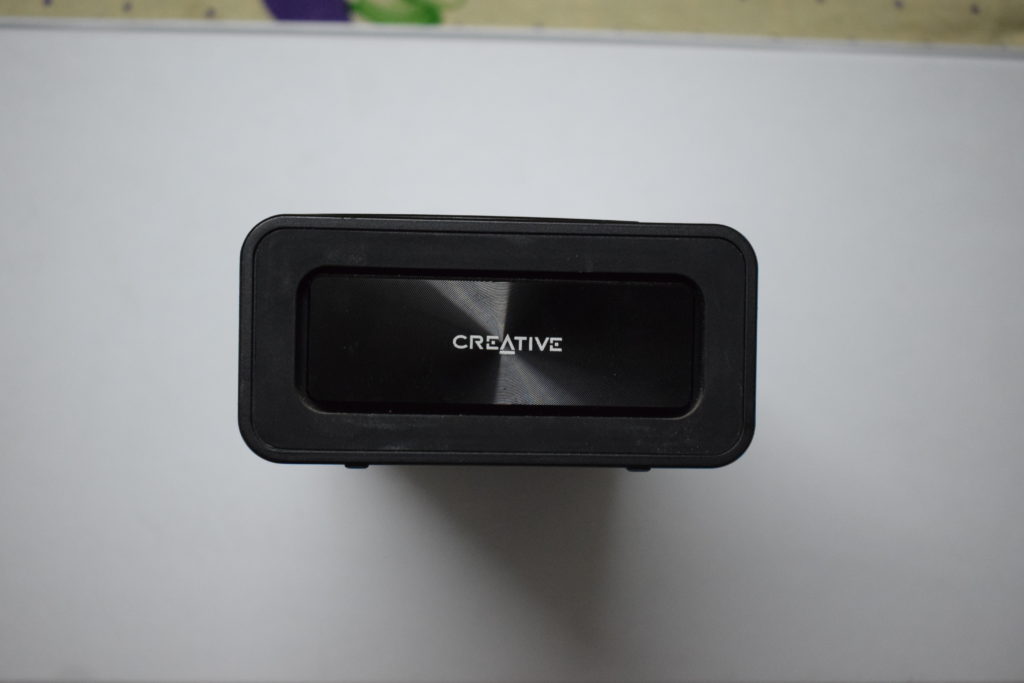 Verdict:
The Creative Sound Blaster Roar 2 is a very good bluetooth speaker with respect to the design, features and performance. At a price point of 16,999 its not the best but it doesn't has any negative point so you can definitely go for it.