Configuring Google Launcher!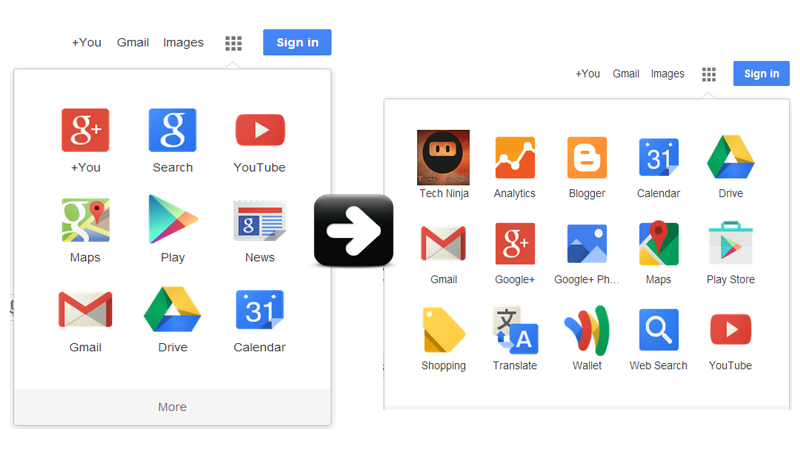 Its been a while since Google rolled out the app launcher. In this post, I am going to show you how to customize Google launcher. This customization might be unnecessary for users who rarely use app launcher, but for users who use it regularly this customization is quite handy. For instance, Bloggers want to access "Blogger" app but for that they have to scroll down for it, But if you can customize it you can even add your favorite Non-Google sites to the launcher.
How to Customize Google Launcher?
To customize Google launcher, first you need to download App Launcher Customizer for Google
After adding extension, you can see it in the extensions tab in chrome. Now, go to Google homepage and click the Grid icon of Google App Launcher and click the configure button.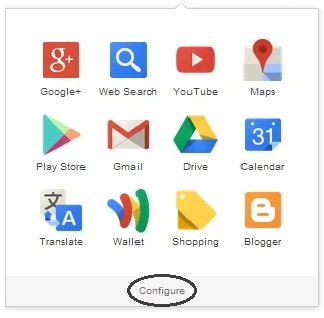 After Clicking configure button, you can see two tabs. One with available services and another with chosen services, choose the shortcuts you want to display in the app launcher via drag and drop (hold your mouse on a shortcut in the left list, drag it to the right list, and release your mouse) after configuring the launcher open the Google homepage again. Your custom Google launcher is ready is use, You can add your favorite sites by clicking red "Add custom shortcut" button at the top right corner.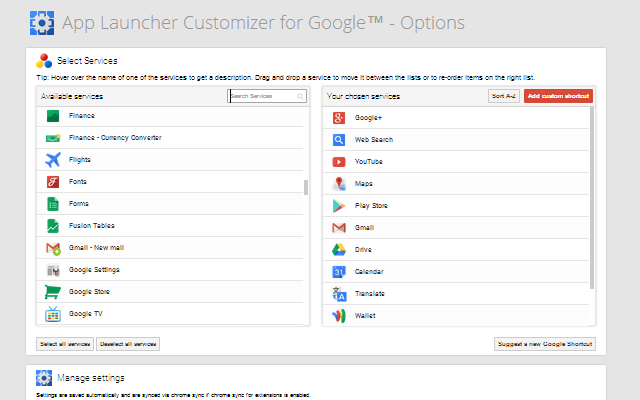 By using this extension, you can add 170+ Google shortcuts to your launcher on top of that you can add as many as custom website links to it. By clicking the "Sort A-Z" button all the shortcuts will be sorted out. Another cool feature is you can even submit a Google shortcut request if the shortcut you want is not available. Now you know how to customize Google launcher, spread the word the word about it by sharing this post.
[author image="https://secure.gravatar.com/avatar/0ca1ace710faa2f5e0fd6dd95bf56b3a" ]Nithesh Chakravarthi is an Engineer by education who is passionate about Blogging, Technology and Anime. He is currently managing his own blog (Tech Ninja) and pursuing his career in Networking field[/author]