Daiwa brings new TV range in India!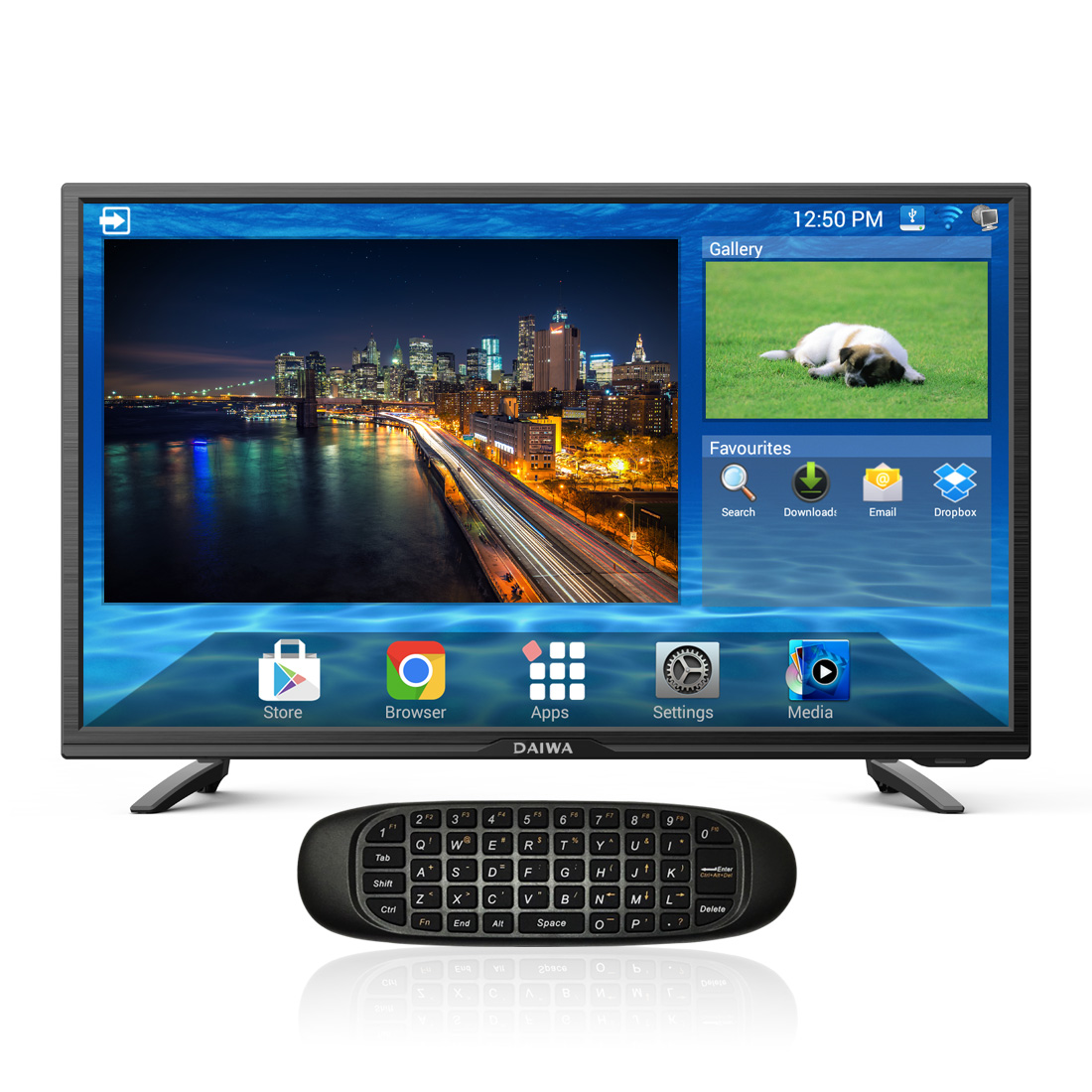 Daiwa announces its new 32-inch and 40-inch TV series. The company shares part from Videotex International Pvt. Ltd, a 32 year old, premier LED Television ODM Company that manufactures for a majority of leading brands in the Indian market. There are four models – 32-inch SMART TV, 32-inch (1 HDMI 1 USB HD Ready TV), 32-inch (2 HDMI 2 USB HD Ready TV) and 40-inch Full HD TV.
Arjuun Bajaj, Director, Daiwa, commented,
[notification type="notification_info" ]"At Daiwa, our primary objective is to break the myth that best-of-breed products comes with a hefty price tag. All products that comes out of our stable therefore brings along state-of-the-art-quality at attractive price points. Particularly, our 32" SMART TV which we just launched, is revolutionary in every sense and we are confident that this particular variant is poised to create a disruption in the space."[/notification]
Daiwa 32-inch SMART TV: The range runs on Android platform. It brings an almost real aural experience with its 10 Watt speakers. it comes loaded with 1GB DDR3 RAM, MHL, 178 degree wide viewing angle and unique features like ability to kill apps running in the background and quick screen grab features. It also has a mini remote called the 2.4 GHz web cruiser. Enabling easy and maximum data transfer, TVs in this range come with 3 HDMI and 3 USB and it also comes with 4 GB inbuilt memory.
Daiwa 32-inch 1 HDMI 1 USB HD Ready TV and 2 HDMI 2 USB HD Ready TV: It offers bestowed with Cinema Zoom Mode which allows the viewer to enjoy a film as the director intended, preserving the original aspect ratio, ultra-low power consumption. It is powered by HRDP technology for superior gaming experience with clearer and crispier picture, 1366×768 pixels HD screen, multi-media connectivity, power audio, wide viewing angle. It supports USB-to-USB data transfer, high fidelity surround sound, smart energy saving, all in one remote that connects not just to the TV, but also to media players and wireless headphones, connected to the home entertainment system.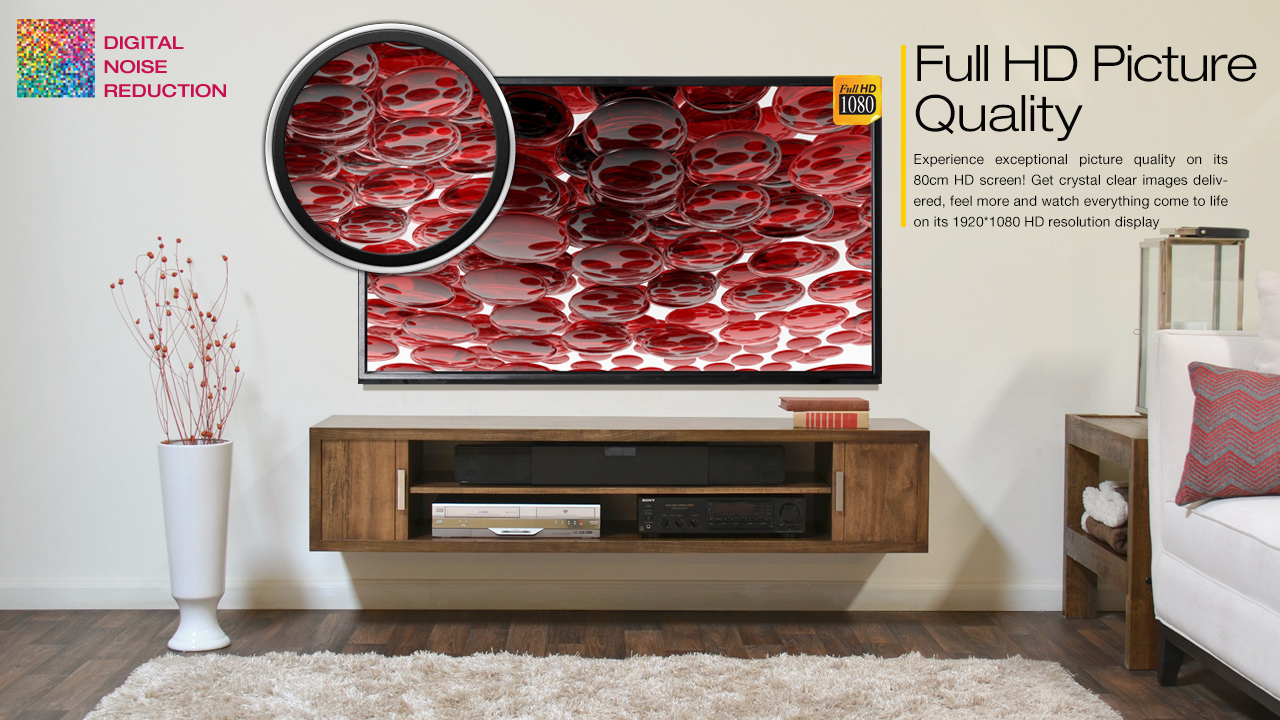 Diana 40-inch Full HD TV: This is a range comes with Cinema Zoom Mode, Smart Energy Saving Eco Vision, Full HD, HRDP tech for fast moving gaming with crystal clear picture quality, multimedia connectivity via 2 USB and 2 HDMI ports, and power audio. It has slim depth and narrow bezel. It also offers audio experience with it high-fidelity surround sound. Its other features comprise, USB to USB data transfer, Zero dot LED panel for superior picture quality, etc.
Brand
 
DAIWA
Warranty- Product
1 Year
1 Year
1 Year
Warranty- Remote Handset
3 Months
3 Months
3 Months
Non-warranty- Wall Mount, Battery, Foot/Stand
0-Month
0-Month
0-Month
Product
32″ LED TV
32″ LED TV
40″ LED TV
Model Name
Shopclues
D32A1
D32A2
42LE400
Amazon
D32C1
D32C2
42LE400
Snapdeal
D32D1
D32D2
42LE400
Screen Type
D-LED
D-LED
D-LED
Response Time
8mS
8mS
8mS
Type
LED TV
LED TV
LED TV
Size
80 cms
80 cms
102 cms
Screen Resolution
1366*768
1366*768
1920*1080
Screen Resolution Type
HD Ready
HD Ready
FHD
Screen Size
80 cms
80 cms
102 cms
Brightness
250 nits
300 nits
330 nits
Display Color
16.7M
16.7M
16.7M
Viewing Angle
178°/178°
178°/178°
178°/178°
Panel
Zero-Brt Dot
Zero-Brt Dot
Zero-Brt Dot
Dynamic Contrast
400000:1
400000:1
1000000:1
Key Features
HRDP Technology
Yes
Yes
Yes
USB-USB Copy & Delete
No
Yes
Yes
Picture Enhancement
Yes
Yes
Yes
External Speakers Function For Real Surround
Yes
Yes
Yes
Power Audio For Home Theatre
Yes
Yes
Yes
Multi Media Playability
Yes
Yes
Yes
Multi Display Function
Yes
Yes
Yes
Eco Vision
Yes
Yes
Yes
High Color Gamut
Yes
Yes
Yes
Exclusive Features
USB-USB Copy & Delete (Only for 2-USB models)
Power Audio For Home Theatre Connectivity
External Speakers Function For Real Surround Sound
USB Playability (Video, Music, Photo and text)
Eco Vision for Green Energy
Cinema Zoom
Gives the perfect gaming experience due to the low response time.
Connectivity Features
TV
1*RF IN
1*RF IN
1*RF IN
AV1 Input
RCA
RCA
RCA
AV2 Input
Mini 3.5mm
Mini 3.5mm
RCA
Component In
No
No
No
PC Input (15Pin D-Sub)
VGA
VGA
VGA
PC Audio In
Aux In 3.5mm
Aux In 3.5mm
Aux In 3.5mm
HDMI Input
1* HDMI
2* HDMI
2* HDMI
USB Input
1*USB2.0
2*USB2.0
2*USB2.0
SATA HDD Support
Upto 1TB
Upto 1TB
Upto 1TB
AV Out
Mini 3.5mm
Mini 3.5mm
RCA
Audio Features
Equalizer
Yes
Yes
Yes
Surround Sound
Yes
Yes
Yes
Bass/Treble Control
Yes
Yes
Yes