Commuting in Delhi becomes easier!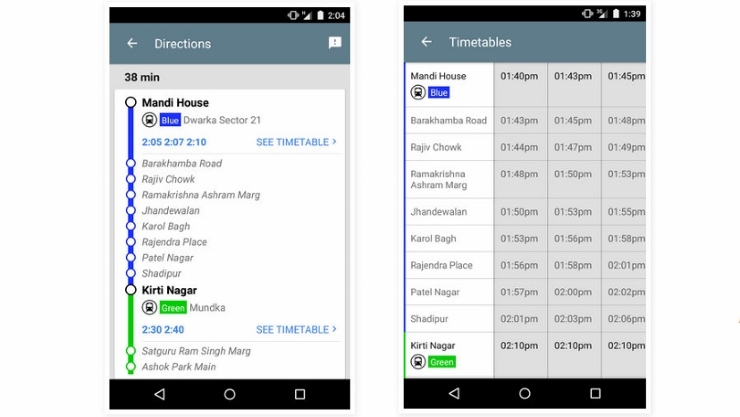 Delhi is a city which is dependent on public transport as far as commuting is concerned. Keeping that in mind, Google India has announced the launch of New Delhi public transport App. The motive of this app is to make it easier for people to get the public transport and get transit directions easily even the connection is slow.
To help the users in getting the information about the direction between bus stops and metro routes this app makes the direction and timetable info for Delhi metro and buses available offline. The amount of data used while surfing is nearly 1Kb about once a day and 100 KB if you want to give a user feedback.
The app is available for Android users via Google play. This app will also use the same Transit Data as used in Google maps for Delhi metro, Buses, Rapid metro and Orange buses. Also, available offline for the users.
Furthermore, the feedback of any type can be provided to the Google Maps team by pressing the button on the top. It also has a share button where you can share the link of the app and Google maps itself via WhatsApp and other person can download the app even if they don't have the Google play account.