Dell gives you power to do more!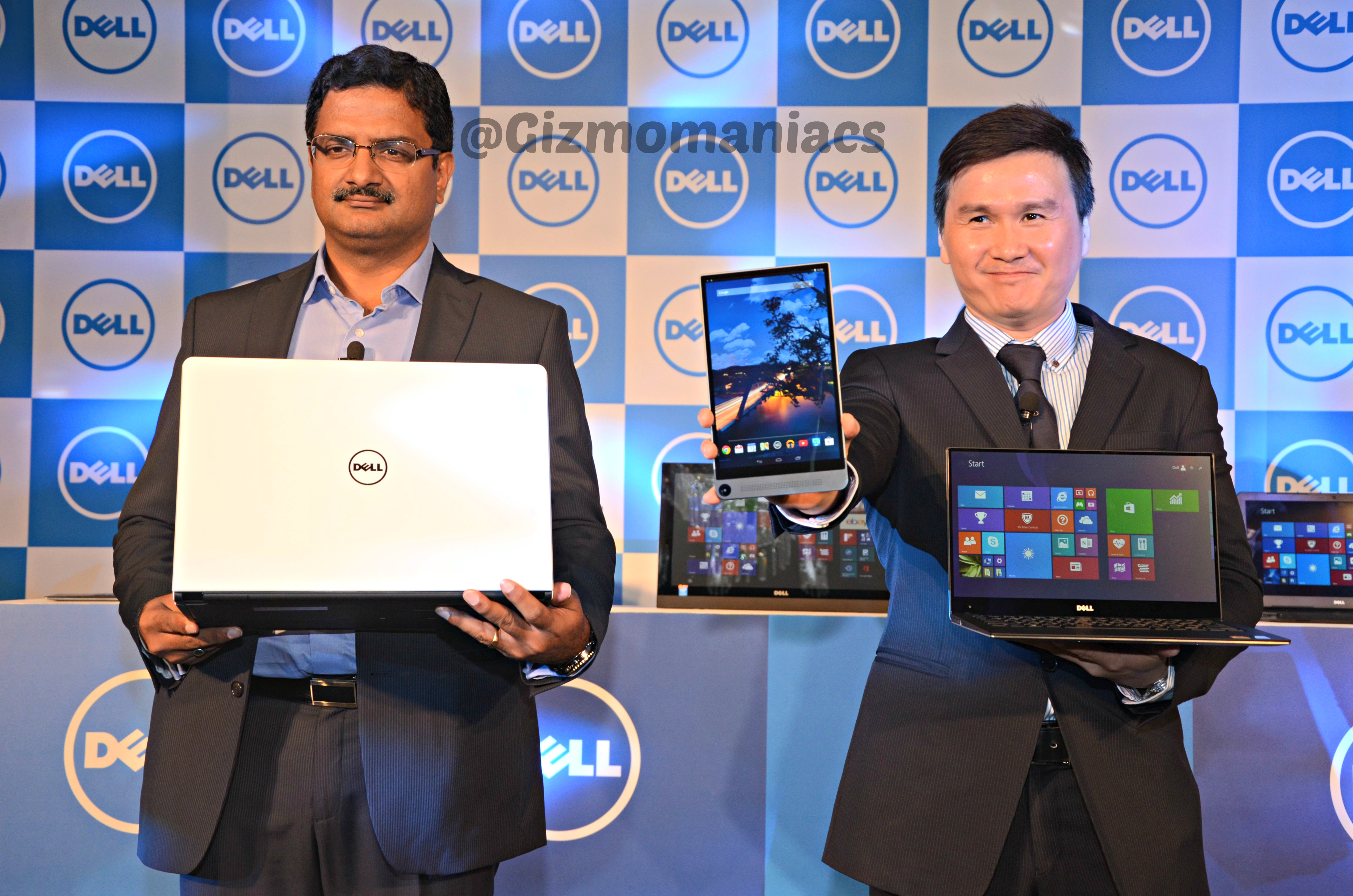 Dell, the world's fastest-growing large integrated IT Company today has launched few new devices from Alienware, XPS, inspiron and Venue series. Dell has been focusing on how technology can transform people's lives by the innovative technology. Solutions like LoJack, Antitheft and Support assist helps users to get the peace of mind. Dell is also creating opportunities for youth to explore new boundaries through technology, by showcasing how personal computing is a powerful companion.
Unleashing a dynamic range of versatile and innovative products for unique technology needs:
XPS 13: Elevate your computing experience
The new XPS 13 has been unveiled with a virtually borderless display. The XPS 13 runs on windows 8.1 and has the longest battery life which lasts upto 15 hours of run time on a single charge. The display is a Ultrasharp Quad HD display, with 5.2mm bezels and 5.7 million pixels. This will enhance your viewing experience for sure. The machine is powered by the 5th Generation IntelCore i7 processors and SSD drives. The XPS 13 is small and light in weight mere 1.2 kg.
Alienware 15 and 17: Gaming excellence on-the-go, desktop-class graphics at home
Alienware is supposed to be the best gaming machine. And adding on to the family are two new systems Alienware 15 and Alienware 17. 20 percent more thinner than the regular ones, these are full powered performance components without throttling. To deliver the maximum graphics performance, these notebooks enables their graphic cards with 100 percent of their rated wattage. Intel Core i7 will automatically overclock when plugged into the innovative Alienware Amplifier. These new notebooks are made up of cooper aluminium, and carbon fibre for a rigid performance focused design.
Dell Venue 8 7000 Series:  Innovative design, ground-breaking features
Venue 8 7000 the much anticipated tablet is also launched. It is based on Intel Atom TM processor z3500 series. This is going to be the world's thinnest tablet at 6mm, and it features the best display in the market which is  2560 x 1600 OLED infinite display. Also, venue 8 7000 is the first to integrate the Intel RealSense snapshot depth camera, which captures a depth map for every picture taken. One of the most exciting and innovative devices Dell has ever produced
Dell Inspiron 5000 Series: Stylish PCs with innovative new features
The inspiron 5000 series is a well designed versatile laptop series powered by processors options from Intel and AMD. From searching the internet, editing videos to initiate web chats it does it all. With exceptional battery life, it gives stunning performance and has beautiful visuals. This laptop comes in sleek design and vibrant chassis colors. It also features True Color Display technology for exceptional video performance. . Its older brother, the Inspiron 15 7000 Series offers a 4K UHD touch display option for the sharpest, brightest display ever offered on an Inspiron in a sleek, lightweight design.
Mr. P. Krishnakumar, Vice President, Consumer & Small Business, Dell India said, [notification type="notification_info" ]"We believe that the future of the PC is strong and lies with the youth and their cognizance that technology is the key to the advancement of their ambitions. As India moves towards a much awaited digital transformation, our focus rests on driving awareness and access to technology which we believe is imperative to building a 'Skill India'. Technology is the key to empowering our youth with skill sets and advanced learning that bridges geographic and demographic divides. Today, one in five consumers already owns a Dell PC. However with just 10% Household PC penetration the full scope of the transformative nature of technology is still unexplored. That is why we have made it our mission to empower our consumers with the most dynamic product portfolio that we have ever had, with access to a Dell store wherever they go, as well as various youth oriented awareness and engagement programs. We intend to make Dell the preferred choice for every household."[/notification]
Unveiling the new product range, Ray Wah, Vice President, Consumer Product Marketing, Dell Inc. said [notification type="notification_info" ]"We see immense potential for technology adoption in the Indian market. The PC is the hub of creation, and our contribution to the Indian market is to design devices that not only appeal to consumers across all genres, but also consider the unique needs and preferences of that region. India as a market for example, has unique needs like being able to handle dust, or temperature and power variations.  Innovation is not just about specs or design, but the complete package, it's end to end. We are designing products that are thin and light, offer exceptional battery life, with style and performance, service and software solutions that customers can only get from Dell."[/notification]
Pricing and Availability
The Inspiron 5000 Series is now available in India and on Dell.co.in starting at Rs. 39,990/- for the Inspiron 15, inclusive of 2 year At Home (onsite) warranty. (Inspiron 14 will be available in India in Q3 FY16)
The XPS 13 is available in the India and on Dell.co.in at a starting price of Rs. 70,990/-
The Alienware 15 and 17 are now available in India and on Dell.co.in starting at Rs. 125,990/- for the Alienware 15 and Rs. 145,990/- for the Alienware 17
The Venue 8 7000 Series tablets will be available beginning July in India at a starting price of Rs. 34,999/-