Instant Doctor anywhere and anytime!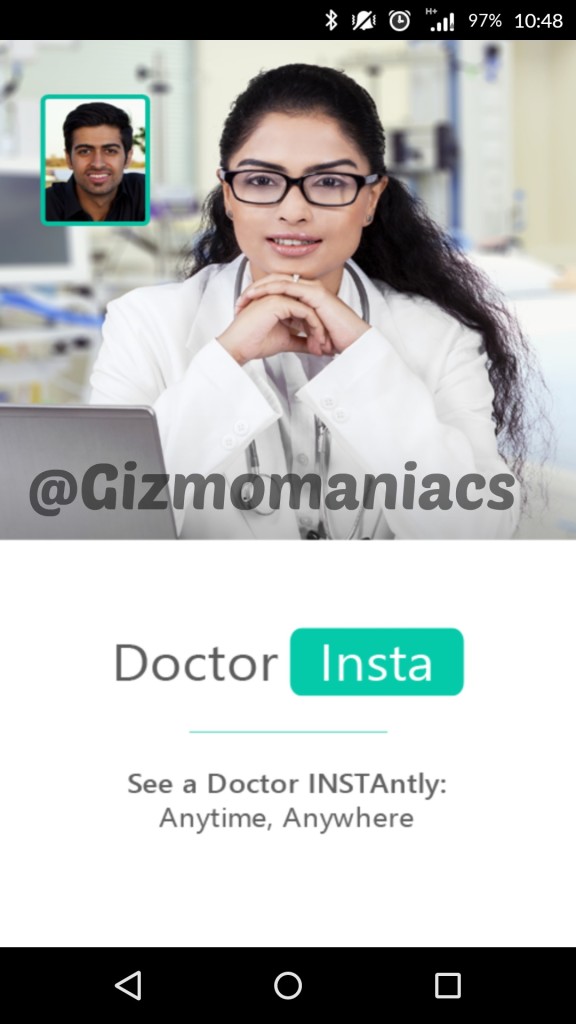 Doctor insta is a new app which brings together all kind of Doctors on one platform. It has its own alliances with online pharmacies and diagnostic labs which provide the users a one stop solution for all their problems related to healthcare. This app can be accessed on any smartphone with iOS or android.
Interface
The interface is quite smooth and gives a friendly environment when accessed through phone. Easy to navigate and easy to use. On the home screen it gives you an option to select what kind of medical facility you need. Be it something related to medical, Psychology, Pediatrics or Diet and nutrition you have it all listed. You also have an option to sign in or Sign up on the very same page.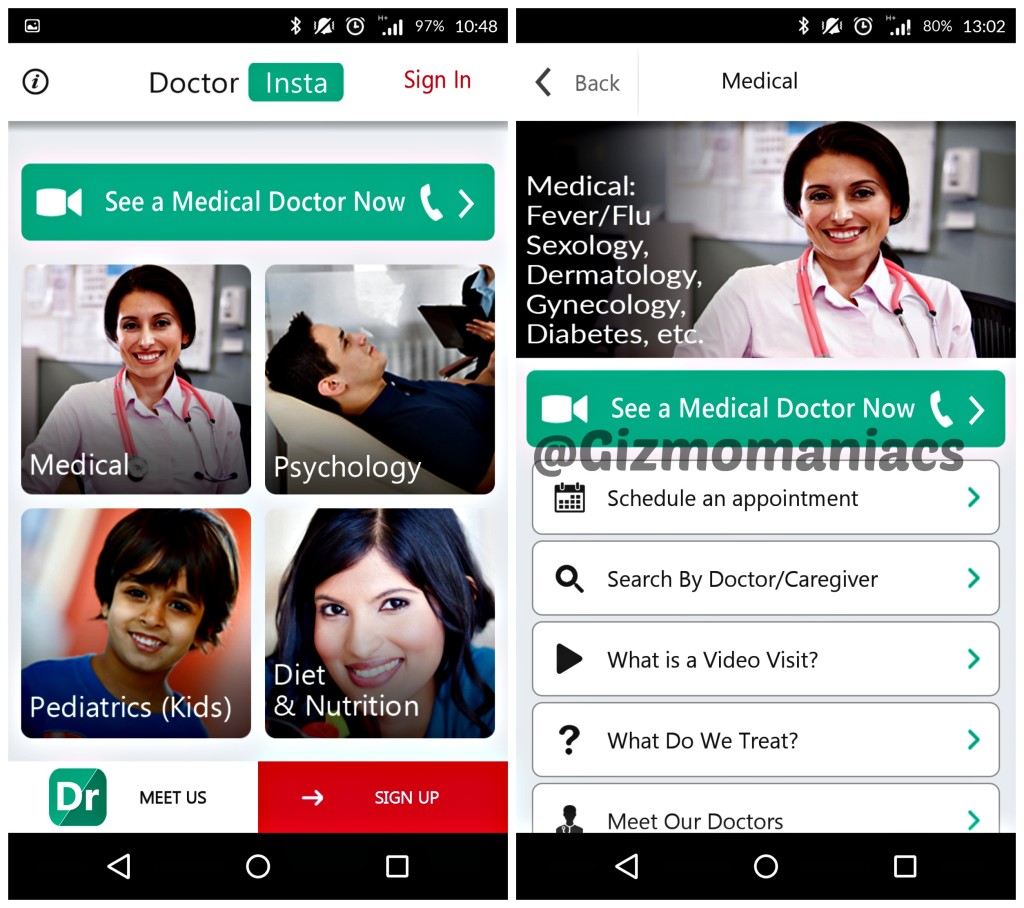 Sign in procedure
Signing in to the app is quite easy. On the sign in screen all you need to do is log in from your doctor insta ID or else use any of your social accounts like Google or Facebook to log in. Once logged in all you need to do is update your details and you're all set to go. On the next screen you will get an option to meet the doctor now hence, you can choose what facility will you like. You can either call, or video chat with a doctor. Simple.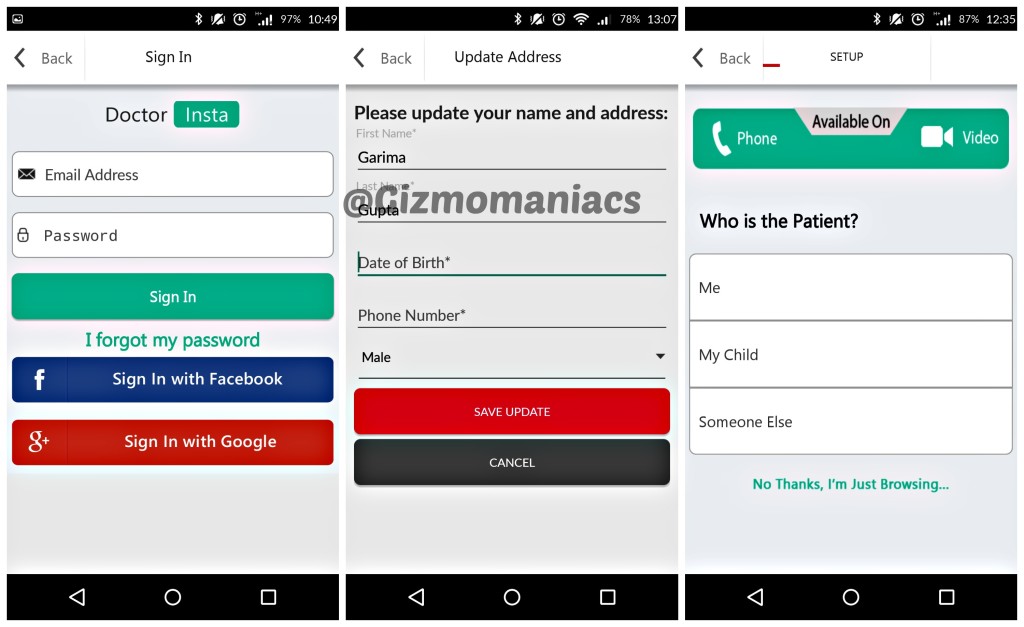 Through its platform, Doctor Insta aims to bridge the gap between doctors and patients and enable people to lead a healthier life. Users of the service get 24x7x365 access to healthcare service at standard price. The service has strategic alliances with Online Pharmacies and Diagnostic Labs to provide users one-stop solution for their healthcare needs.
Common Conditions that they treat
Medical/Pediatrics:
Cough/Cold/Flu/Allergies
Sore Throat
Diabetes
Sexual Disorders/ STDs
UTIs
Skin/ Dermatology
Skin Issues/Rashes
Travel
Sports Injuries
Diarrhea & Vomiting
Eye conditions
Pediatric Triage
Children's growth and development concerns
And Many More
Psychology:
Depression
Anxiety
Alcohol abuse
Family Conflict
Life Stresses
Relationship problems
Post-traumatic stress disorder (PTSD)
Grief, Trauma and Loss
Divorce
Anger management
Chronic pain
Self-esteem
Eating disorders
Impulsivity
Personality disorders
Obsessive-Compulsive disorder (OCD)
Diet & Nutrition :
Overweight & Obesity
Fatigue & Low Energy Levels
Nutrition guidance during Pregnancy
Post Pregnancy weight issues
Weight Loss & Malnutrition
Eating Disorders
Sports Nutrition
Medical Conditions (Diabetes, Blood Pressure, Cardiac, Thyroid Etc.)
Pregnancy / Post Pregnancy
Others