You can download it for free!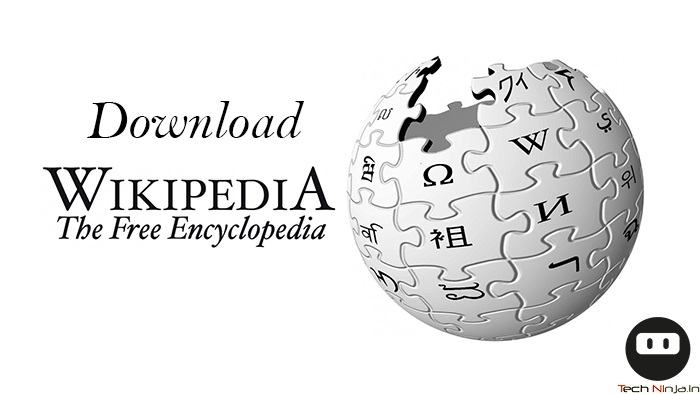 There is no web user who is not aware of Wikipedia. We all love it and Google loves it too, as it is the top trusted site by this search engine giant. This free internet encyclopedia which is supported by Wikimedia foundation has around 30 Million articles (includes 4.4 Million English articles) in 287 languages contributed by many volunteers around the globe.
If you got enough space to spare for this wonderful encyclopedia.
You can download the whole Wikipedia in your favorite language; it can be downloaded directly or by using Bittorrent (18.2GB). This 18.2GB website copy will be downloaded in .ZIM file format. You can use Kiwix software to access that .ZIM file.
For those who don't want to spare 18 GB of your free space, you can download Mini-Size Wikipedia version of 3.74 GB containing 45,000 top articles. For this encyclopedia, I think we can spare that much space. We can even move that file in to our Smartphones as there is Kiwix app available for android.
Wikipedia 18.7GB file
Direct Download
Torrent File
Wikipedia 3.7GB file
Direct Download
Torrent File
A 10 GB version (English) is also available comprising of all 4.4 million articles but without pictures. You can access other packages at this site .
[author image="https://secure.gravatar.com/avatar/0ca1ace710faa2f5e0fd6dd95bf56b3a" ]Nithesh Chakravarthi is an Engineer by education who is passionate about Blogging, Technology and Anime. He is currently managing his own blog (Tech Ninja) and pursuing his career in Networking field[/author]