Freepaisa pays you money for installing!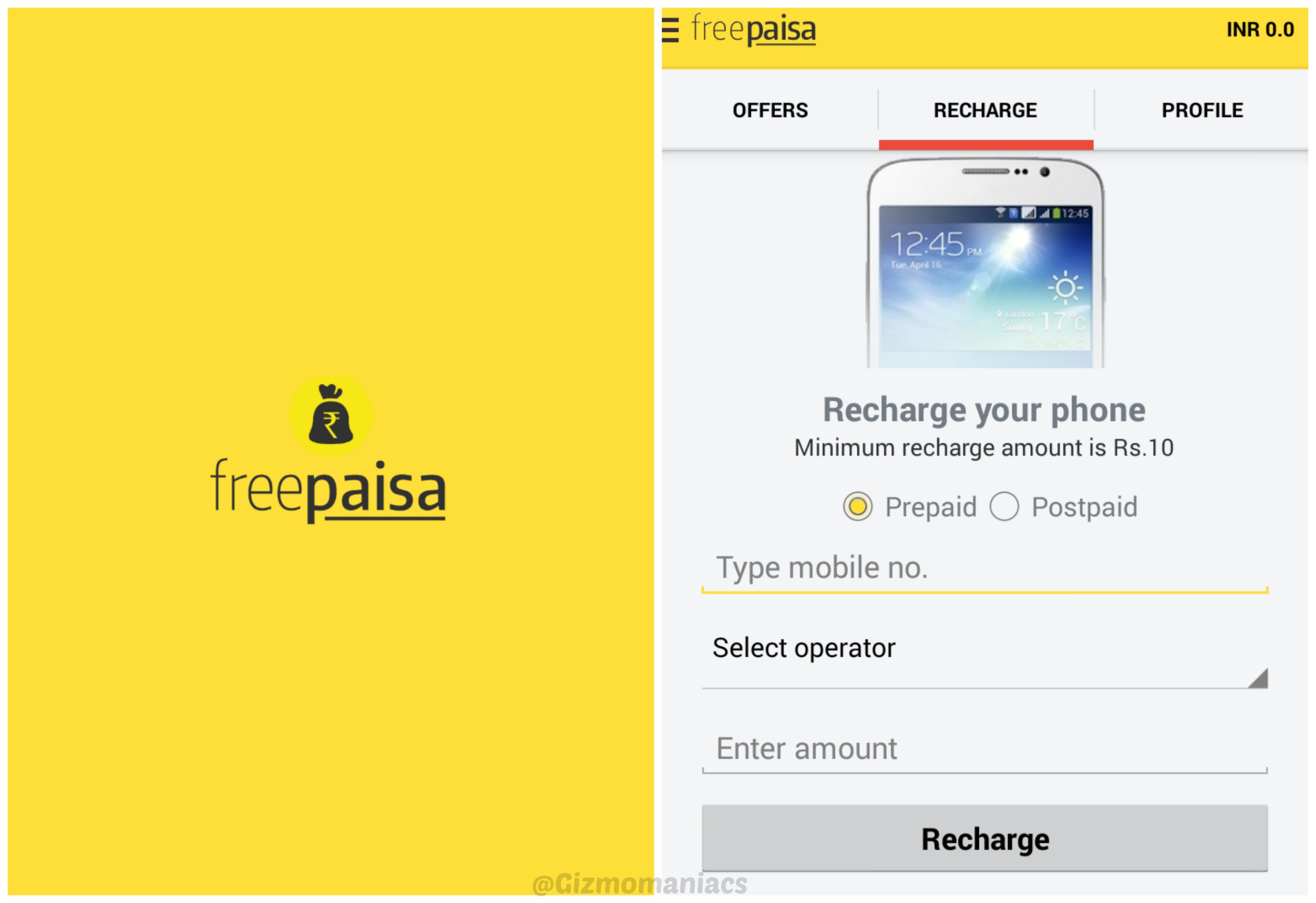 New buzz in the town, freepaisa app. This app guarantees unlimited reward to each subscriber using their website as a bonus for downloading and trying out each of app listed within the FreePaisa app.
This is how it works
Download FREEPAISA app ( its FREE )
Open FREEPAISA app and complete app download tasks.
Invite your friends. Earn free Talktime of Rs.5 for every friend that joins and completes app download.
Recharge your phone or pay your bills instantly.
It claims that 100 new users get Rs. 20 free talktime everyday.
What's in it for you? Well you can get free talk time whenever you need. How? All you need to do is install freepaisa app and then click on the offers tab, you would see different kind of offers from different vendors. Just click, install the app and get the talk time, listed next to it, for free.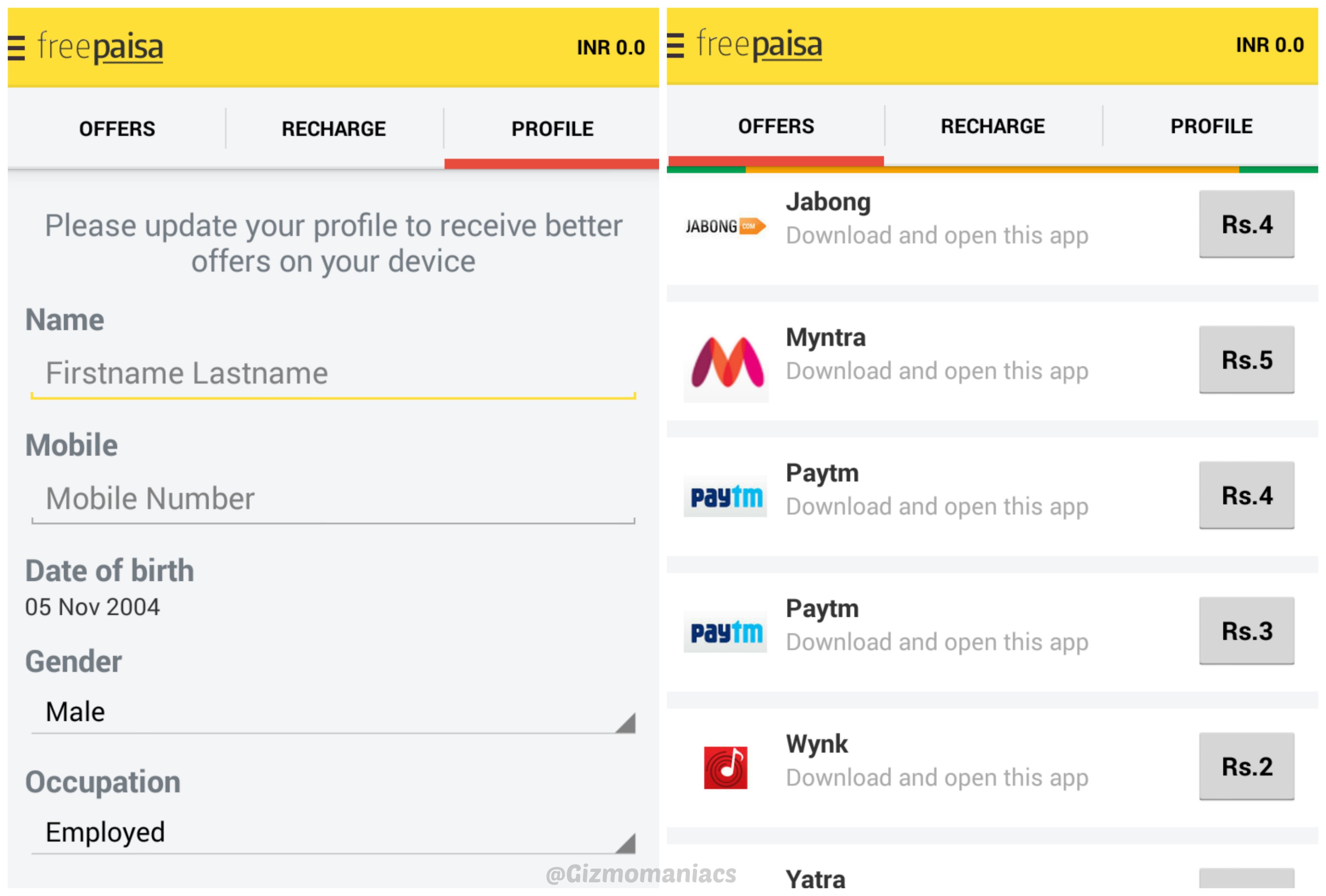 As soon as you will complete the sign up process, there comes a simple UI with three simple tabs
1. Offers
2. Recharge
3. Invite
Let's look into the offers tab first
This tab displays all the offers which are currently available for you. FreePaisa will show you a list of apps to be installed on your device. Once you install the app you will get paid, the amount may vary depending upon the app. As checked, the respective amount will be credited to your FreePaisa account within the span of 5 minutes. Also, to your relief there is no fake or junk apps offered by them, which is incredible.
The second tab that we have is Recharge
Straight forward and simple process
Select from Prepaid or Postpaid
Enter the mobile number which you want to recharge
Select the operator (mostly it would detect the operator)
Enter the amount and tap on recharge.
That's it. You're done. The amount will be deducted from your FreePaisa account money which you earned by downloading the offers.
Lastly we have Invite:
Most amazing tab it is. You can invite your friends on FreePaisa and get paid for each acceptance. If your friends join the freepaisa app and downloads the first offer from the offers tab, you will be paid Rs. 5 which will be credited to your freepaisa account. Also, on every Rs. 10 that your referred friend earns, you will be rewarded by Rs. 1 which will also be added to the money in your freepaisa account.
The only limitation of this app is , it is available only for android platform and basically useful for the prepaid users.