A new app for taking lift and planning trips!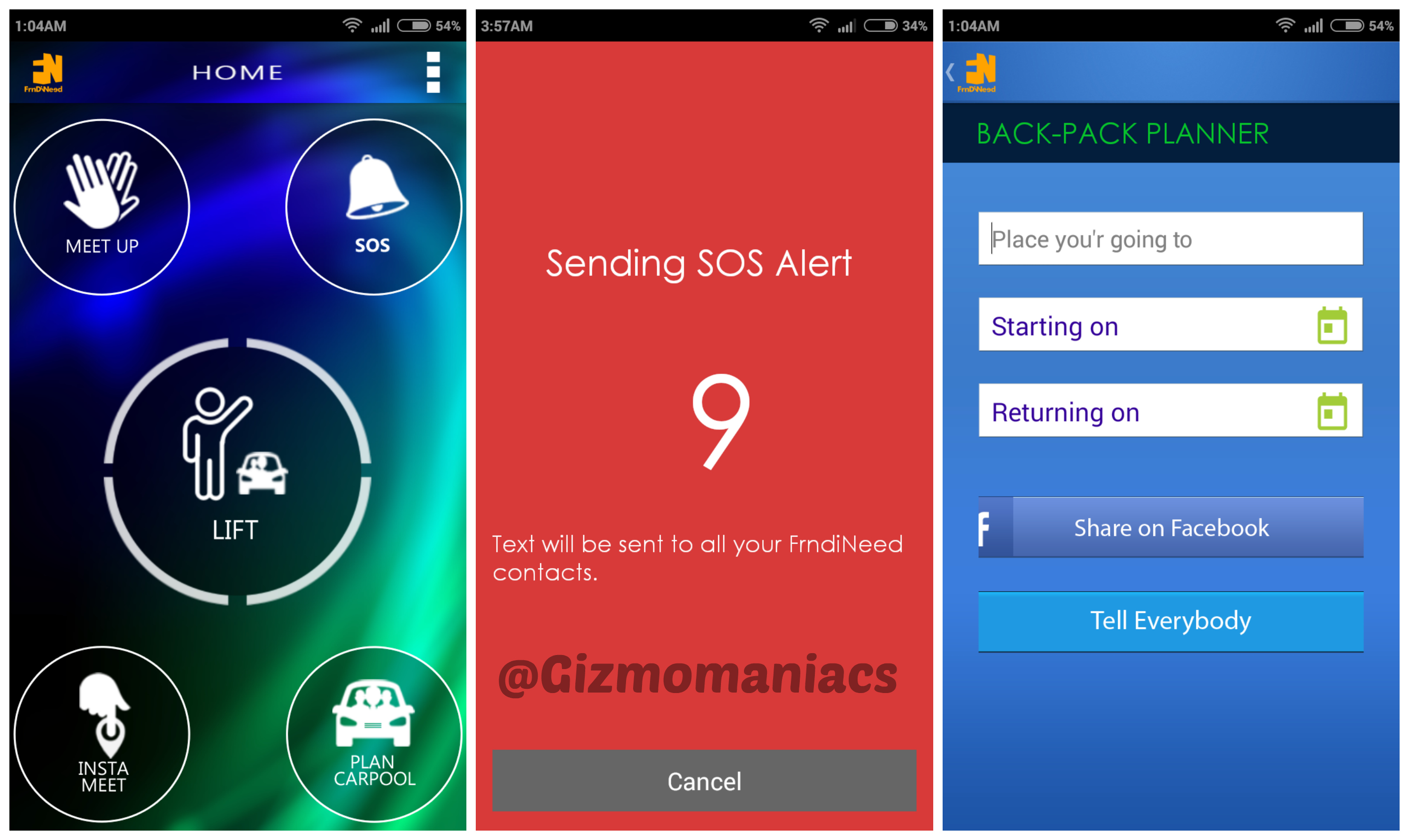 As security of women in India are increasing. A Delhi based company; Smartube Entertainment Pvt. Ltd. has launched Frndineed app. The app is now available in Google Play Store for Android smartphones. The app is focused on travelling with friends, planning trips with friends, taking life from friends rather than taking Cab services. TheFrndiNeed uses GPS to access the nearest friend according to location and lets you to chat, poke and Meet up with friends.
The Highlighted feature of FrndiNeed is SOS, Meet Up, Insta Meet, Plan Carpool and Chat. SOS lets to send the message to emergency contacts while the User is in problem. The FrndiNeed comes with easy and simple interface.
Smartube Entertainment, CEO & Founder – Kunal Kishore Sinha said,
[notification type="notification_info" ]"In today's inter-connected world, FrndiNeed aims to make people spend more time with each other in the real world! It helps you benefit from your virtual connectivity for impromptu planning and helping you when in need. High on utility, this multipurpose app will discover your nearest friend for you for some serendipitous moments. Chat, locate, poke or plan, we are hopeful that FrndiNeed emerges as your true travel and spontaneity companion."[/notification]
User can now request lift from the friend list of FrndiNeed. You need to find nearest friend, call or text for lift. And if your friend accepts the request, then app will help you reach out your friend. The app can be downloaded from Google Play Store.
Features of FrndiNeed
Take lift by searching friends in the area
Meet up planner
Insta meet ups with friends
Make weekend trip plans and take friends along
SOS to friends in the network at the time of emergency
Request a friend or accept a request for a holiday trip
Plan a carpool (based on mobility stats)
Location Sharing
Chatting
Trip Planner