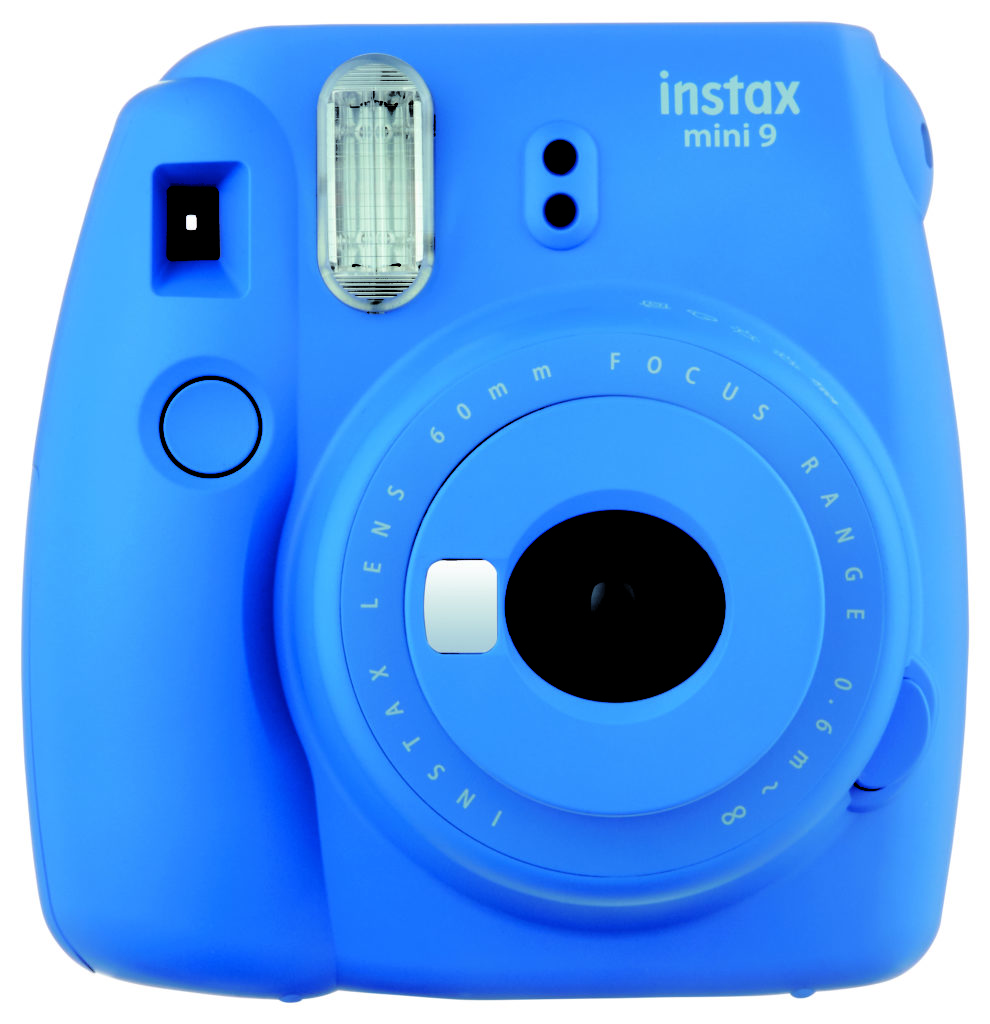 Fujifilm India Pvt Ltd announced the launch of its new iconic Instax Mini 9 instant camera. Building on the worldwide success of instax mini 8, instax mini 9 will share the same iconic design and ease of use as its predecessor. It is priced at Rs 5,999.
To meet especially the needs of the selfie lovers, the camera comes with a selfie mirror, close to the lens, to achieve the best angle. The new instax Mini 9 is also equipped with a close-up lens in addition to features such as automatic exposure measurement for aperture settings and high-key mode that enables users to take brighter photos – perfect for portraits.
This stylish, compact camera allows users to capture more fun in retro prints with a simple point and shoot motion.  The instax mini 9 comes in five trendy new colors, "Flamingo Pink", "Lime Green", "Cobalt Blue", "Smoky White" and "Ice Blue".
[notification type="notification_info" ]Commenting on the occasion, S.M.RAMPRASD, HOD- Image Capturing, Fujifilm India Pvt. Ltd. said, "Our Instax range is a unique product, the only one of its kind that enables users to create instant photos that can remain with them forever. Our Instax range of cameras has gained huge popularity over the years. The Sales Volume Trend for Instax has crossed 6.6 Million units globally in FY 2016 which clearly indicates its success worldwide. We are very excited to welcome our new iconic camera – the Instax mini 9 into the instax family equipped with upgraded technology and advanced features. The new product has been designed keeping in mind the ever changing preferences of the Indian youth, offering unique features to complement the needs of these young customers."[/notification]
The Instax Mini 9 joins the instax family along with mini 25, mini 70, mini 90, Wide 300 and mini hello kitty.
Main Features –
Selfie mirror – You can check framing with the mirror next to the lens.
Close-up lens attachment – Shooting up to 35cm away is possible
Brightness adjustment
Instax Mini 9 Specifications –
Picture Size – 62 mm × 46 mm
Lens – 2 components, 2 elements, f=60 mm, 1:12.7
Viewfinder – Real image finder 0.37× with target spot
Shooting range – 0.6 m and beyond
Shutter Speed – 1/60 sec.
Exposure Control – Manual switching system (LED indicator in exposure meter)
Film Feeding Out Automatic Film Developing Time – Approximately 90 seconds (Varies depending on the ambient temperature)
Flash Constant – firing flash (automatic light adjustment)
Recycle time – 0.2 sec. to 6 sec. (when using new batteries)
Effective flash range: 0.6 m – 2.7 m
Power Supply – Two AA-size 1.5V alkaline batteries
Capacity – 100 shots (Approximately 10 INSTAX mini 10-sheet film packs with new AA batteries)
Auto power off time – 5 min
Dimensions – 116 mm × 118.3 mm × 68.2 mm Weight 307g (without batteries, strap and film pack)