Galaxy Gear smartwatch that is really smarter !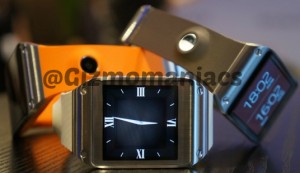 Rumors made Samsung Galaxy Gear already in headlines before it was launched, it certainly fulfill the criteria of high-tech accessory. Samsung Galaxy Gear is 1.63-inch square Super AMOLED Display, with clear and vibrant display.
The Galaxy Gear is compatible with Samsung Galaxy Note 3, Samsung Galaxy Note 10.1, Galaxy S3, Galaxy S4, and Note 2 after the firmware updates. The watch will come in a variety of colors, including Oatmeal Beige, Rose Gold (white strap plus rose gold colored face), Jet Black, Mocha Gray, Wild Orange, and Lime Green. It has only one button which act as power and home button, depending on the interface. Strap of Galaxy Gear consist a huge camera of 1.9MP which can shoot still images and small videos of few seconds. Galaxy Gear will have 70 or more apps when it is launched, Samsung will provide its own app store and about play store app, no words yet. It will work on swipe gesture of finger. Galaxy Gear can work on other things except showing time like contacts, logs, camera, dialer, notifications, Favorite Apps and all apps. Notifications of Gmail, Facebook and Twitter will be available. Battery life will last up to single day as Samsung said, but still battery life test are being performed. Samsung says the Galaxy Gear is going to be launch in 140 countries on September 25th and globally in October.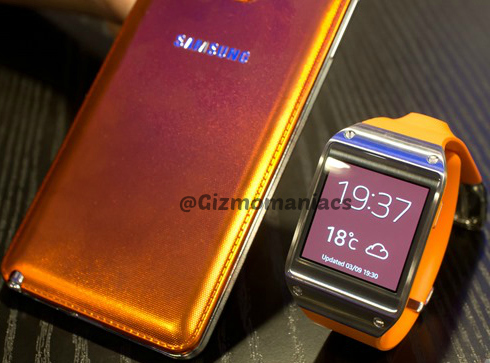 Samsung Galaxy Gear Specifications
Processor:  800MHz
Screen: 1.63-inch
Display: Super AMOLED  320×320
Camera: 1.9MP
Memory: 4GB Internal
Ram: 512MB
Sensor: Accelerometer, Gyroscope
Size: 36.8×56.6×11.1mm body at 73.8g
Battery: 315mAh
Microphones: Dual for noise cancellation