Samsung tell me how can you hold 12.2-inch Tablets always!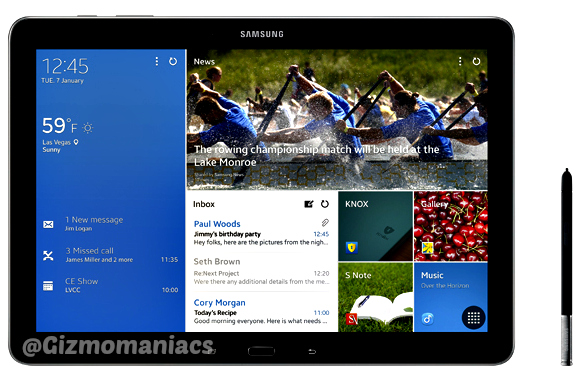 World leader in smartphone and tablets manufacturing company Samsung has unveiled the next generation Tablets Samsung Galaxy Note Pro & Samsung Galaxy Tab Pro at CES 2014 in Las Vegas.
Both the tablets have 2560×1600 pixel displays, Android 4.4 KitKat, Wi-Fi and LTE options and 8MP rear cameras as well as 2MP front cameras.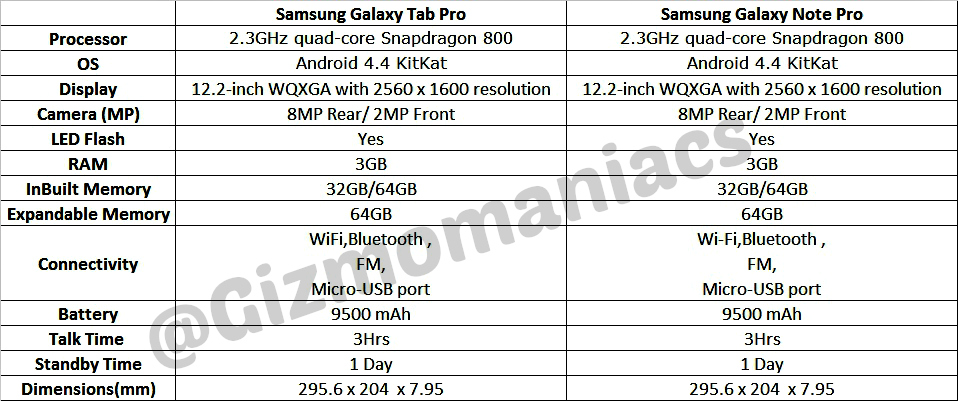 Samsung Galaxy Note Pro specifications are
Processor: 2.3GHz quad-core Snapdragon
Display: 12.2-inch with 2560x1600p  screen resolution
Memory: 32/64GB internal, expandable up to 64GB
RAM: 3GB
Camera: Rear 8MP/ Front 2MP
OS: Android 4.4 KitKat
Battery: 9500mAh
Samsung Galaxy Tab Pro specifications are
Processor: 2.3GHz quad-core Snapdragon 800
Display: 12.2-inch with 2560x1600p  screen resolution
Memory: 32/64GB internal, expandable up to 64GB
RAM: 3GB
Camera: Rear 8MP/ Front 2MP
OS: Android 4.4 KitKat
Battery: 9500mAh