Every year Google organizes an event known as I/O on a big scale and undoubtedly it is one of the biggest events from the house of Google. A few hours back Google I/O 2018 conference has happened where a number of announcements have been made. Covering each and every aspect of the event would be a little boring so we have decided to cover the major highlights of that event. Google is a software firm first and they have a keen aim to deliver superior services to their users. One of the biggest examples is Google Home and Pixel series devices.
AI(Artificial Intelligence) was the major attraction of the conference. Google has used AI technology in a way to revolutionize the way we work, the way we think and more. Here in this write-up, you will get to know about top 10 major announcements of the Google I/O conference. So without making any further delay let's get to the facts.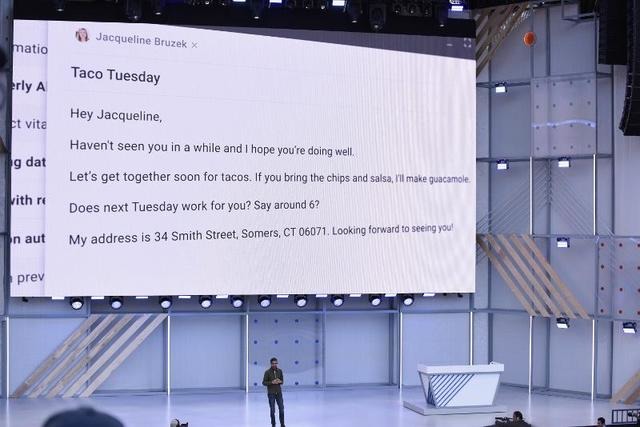 Smart Compose in Gmail
It is a clever new feature in Gmail that can autocomplete entire emails. Smart Compose makes use of machine learning to predict the sentences you will gonna create. It can make a users work lot faster as it predicts address, phone number or even entire phrases that are based on your previous typing history. You have to wait for roughly a month to get your hands on this new Gmail feature.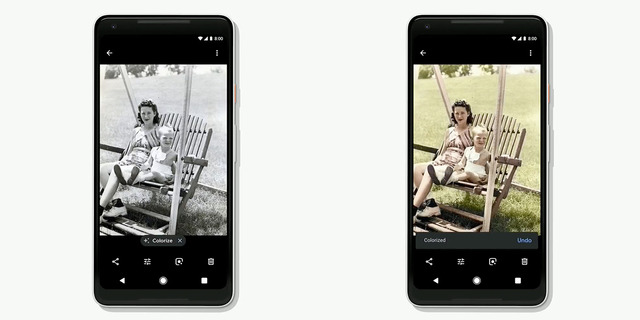 Use of AI in Google Photos
Google has announced a number of new and meaningful features for the Google Photos. A feature called "Suggested Action" can spot your friends in the images and can offer an option, clicking which you can share photos with him/her in one click. Another great feature is using AI to enhance your images. With the help of AI Google can even bring colors to your old Black and White images. Additionally, it can enhance your images by tuning colors, contrast, etc. With the use of Google Photos, one can convert a document containing image directly into a PDF.

Use of AI in Google Assistant
Google Assistant generally offers a voice named Holly but fortunately as announced by Google it will be getting six new voices including the one that belongs to R&B star John Legend. Along with new voices, Google Assistant is now smarter and a new feature called "Continued Conversation" finishes the need to say "Hey Google" to make the assistant active. Multiple Action support is coming to Google Assistant which will enable it to handle multiple commands at a time. Additionally to make voice texture more realistic Google is making use of Wavenet.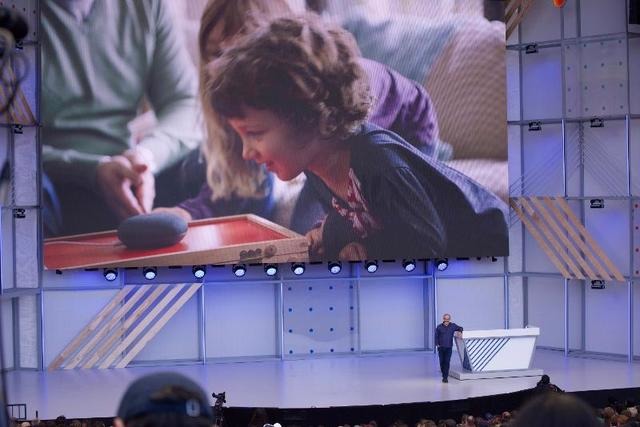 Finally, a Google Assistant feature to teach children
A new feature called "Pretty Please" is soon coming to assistant which will help children to learn the way of talking. It will support your children to learn politeness as using words like "Please" before a question will make Google Assistant more polite and it will even give you compliment for that. It will teach the new generation to be kind and polite when demanding something.
Google Duplex
Literally, this feature feels like a magic. It makes use of AI, machine learning to talk to someone on behalf of you. In I/O conference a demo was showcased in which Google Assistant made a call to a hair salon for booking an appointment. The surprising fact is that the conversation was too natural that even one will misinterpret it as a real human assistant call. It is not a feature that will be rolling out to devices but Google is working hard to make it available to both business level and consumer level.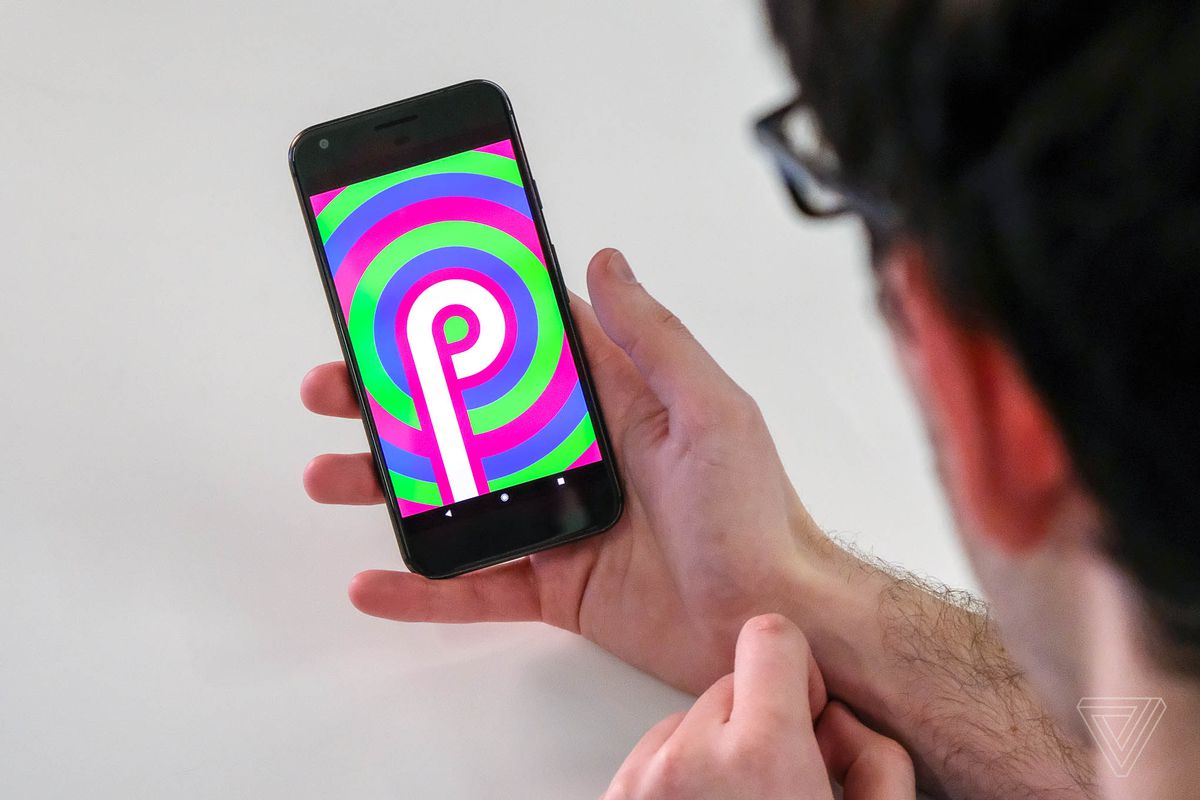 Android P
Long back Google has first released it's Android P first developer preview. In Google I/O conference, Google has announced some of the much-anticipated features. With Android P Google is focusing on the aim "Digital Well-being". Some new features like the Adaptive battery, Adaptive brightness, App Actions, Slices have been introduced that makes use of AI to make your life a lot easier and your device more efficient.
Google has announced Android P Beta for a number of devices from manufacturers Oppo, Nokia, Essential, OnePlus, etc. Google is trying to make your device buttonless as this new Android P comes with an iPhone X style navigation bar.
For promoting Digital Well-being Google will be offering a Dashboard in Android P that will tell you how much of time has spent on your smartphone, even including the number of power on/off. Along with that, a feature called "Shush" has been introduced that will activate DND mode when the device is turned face down.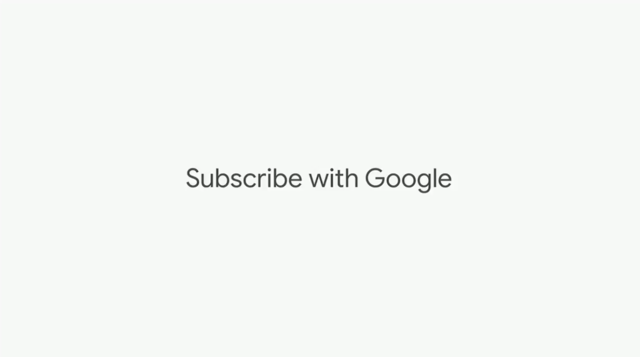 Subscribe with Google
In case you have subscribed to multiple publications, online news portals, paid content then your life will soon become a lot effortless. A new feature called "Subscribe with Google" will let you access all of your content including the paid one's through Google search, Google news and even through publisher's own website.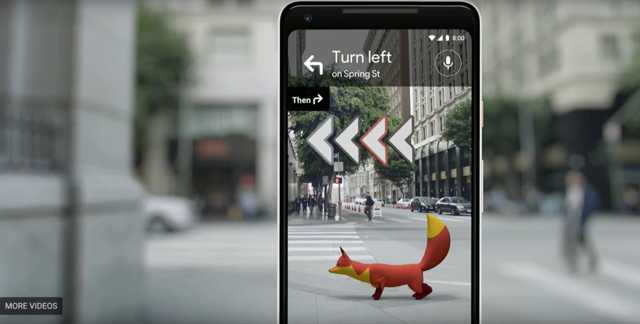 Google Maps
Google has also announced a couple of new features for the maps as well. A new tab termed as "For You" has been added which will let you know the best places including restaurants, etc around your location.
Computer Vision
This new feature is also associated with maps. It makes use of AR to combine computer vision courtesy of the camera with street view maps to generate informational yet attractive results. It makes use of your smartphone's camera to navigate through town by simply waving your phone towards the street, building, etc. As mentioned it will even show you an AR generated companion to help you find the right way.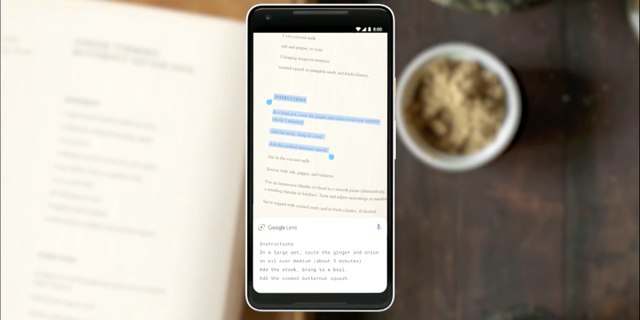 Google Lens
Google lens is now more intelligent and comes with a number of new helpful features. You can even point your phone's camera on a newspaper and can select the information in real-time to copy in your device. An amazing feature called "Style Match" has also been integrated. Using it one can recognize the object including accessories, outfit, furniture and even more. Google makes use of machine learning and object-recognition to show you buying options for the following object.
Waymo Self-driving cars
Waymo is the only firm that has self-driving cars ready for the consumers. Currently, they are not in a plan to sell but soon they will be launching the self-driving taxi service in limited regions. Literally, no driver is needed to drive a car.