Three new devices by Google!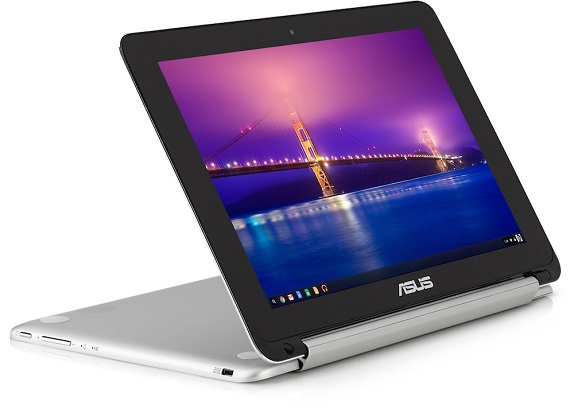 Google has launched 3 new products including cheap Chromebooks, a convertible Chromebook Flip and a Chromebit dongle. If we talk about the prices of these Chromebooks, the Haier Chromebook 11 and Hisense Chromebook 11 are priced at $149 which is quite a good buy.
If we talk about the features, both the Chromebooks have 11.6-inch HD display. They are powered by Rockchip RK3288 Cortex-A17 quad-core processor. As far as the memory is concerned it has a 16 GB SSD with 2GB of RAM.  Other specs including the Wi-fi , Bluetooth 4.0, two USB ports, one HDMI port, stereo Speakers and micro SD slot.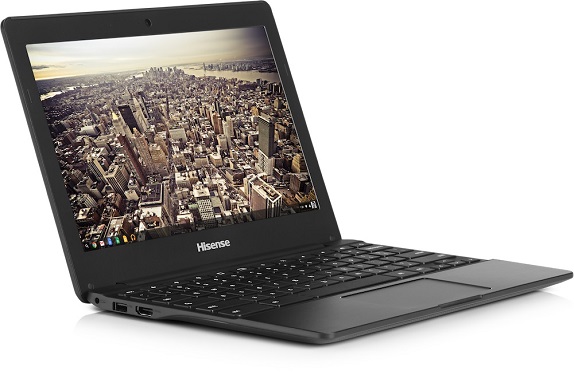 Battery life of Hisense chromebook is enormously well it can last upto 8.5 hours whereas The White Haier Chromebook 11 promises to deliver 10 hours of battery life. The best part is these chromebooks are the first to run Android based apps like Viber, VLC media player, and Duolingo straight from the desktop. You can buy these chromebooks from walmart.com and Amazon directly.
Another device that has been launched by Google is Asus Chromebook Flip. It comes in the price of $249. The beauty of this device is it's all metal convertible and you can flip the screen behind which can convert the laptop to a tablet. Powered by ARM based chipset, – the Rockchip RK3288 with quad core and runs upto 1.8GHz. With 10 inches of screen it has the storage capacity of 16GB. The RAM varies from 2GB to 4GB. The hard drive of this chromebook is 15mm thin and weighs less than two pounds.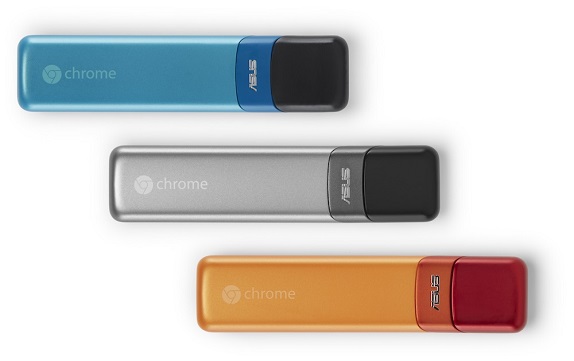 Finally, moving on to Asus Chromebit dongle; as per Google this would be providing the full chrome computer experience within $100. This dongle has a memory of 2GB and the storage is of 16GB similar to any of the chromebooks.
Go get what you like among these and get your hands on to these amazing devices.