Google has just removed the curtain from its all-new Google Pixel-series smartphones. They are the Pixel 3 and the Pixel 3 XL. The devices pack some serious improvements over the old generation devices that can be seen in terms of pricing too. Along with Pixel-series smartphones, Google has also introduced some new gadgets like Pixel Slate Tablet, Smart Home Hub, USB-C earbuds, etc. In our today's story, we will be taking a look at the specifications and the pricing of the fresh Pixel devices.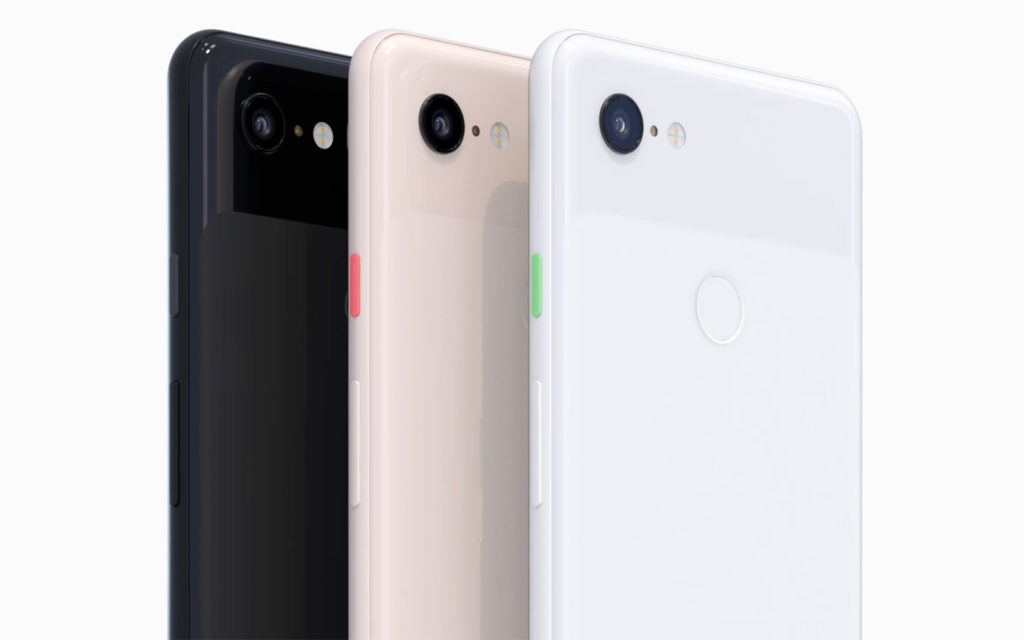 Display
Google Pixel 3 XL features a massive 6.3(inch) OLED Display with a resolution of 1440 x 2960 pixels, 532ppi, 18.5:9 aspect ratio. On the other hand Pixel 3 houses a smaller 5.5(inch) OLED Display with a resolution of 1080 x 2160 pixels, 443ppi, 18:9 aspect ratio. Luckily both panels are protected by Corning Gorilla Glass 5 protection. The new panels are compatible with HDR. Google has also provided a color boosted mode which brings more vivid colors.
Processor and Performance
Both devices come powered by the latest Qualcomm Snapdragon 845(64 bit) Octa-Core processor coupled with an Adreno 630 GPU for Gaming. It is sad to know that Google has limited the device version with only 4GB of RAM which is kind of hard to digest considering its price. The handsets will be made available in two storage variants: 64GB/128GB ROM. Google hasn't provided any slot for storage expansion on the devices. The clock speed of the SoC has been decreased by a small margin to increase battery life.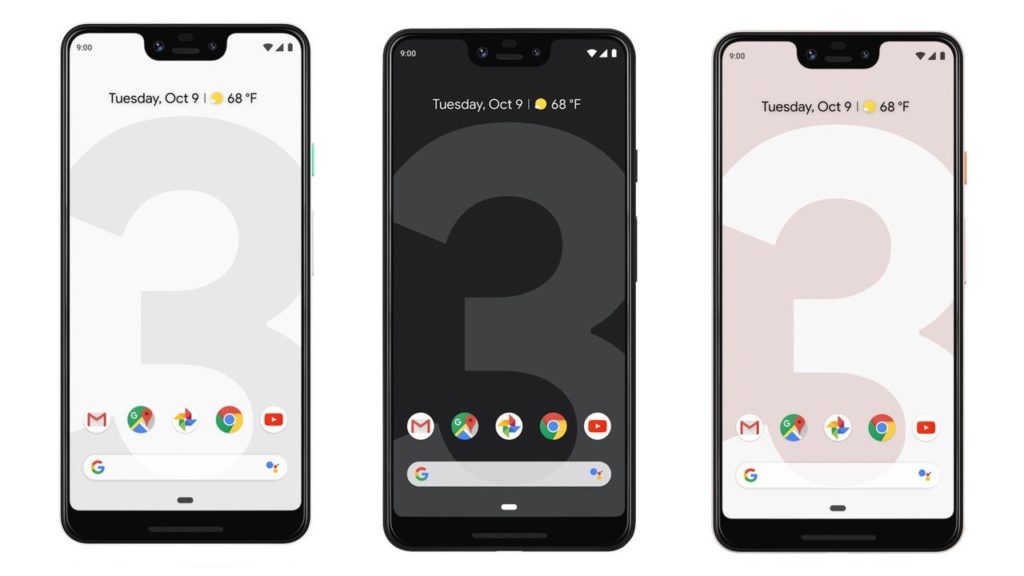 Camera
It is the area where you folks will notice some serious improvements going on. In the rear department, there is a single 12.2MP Camera with OIS, Aperture f/1.8, etc. We would suggest you to not judge this setup by on paper specs as Google's key improvements lie in the software section. The device still retains HDR+, however, some new features including Top Shot, Photobooth, Super Res Zoom, Night Sight, etc. The device from the rear camera can only do videos up to 4K 30fps, though we can expect a 60fps option in future through a software update. There is a new video feature called Fused Video Stabilization which gives crisp and super stabilized footage.
In the front, there is a Dual-Camera setup this time. Both devices have an 8MP(f/1.8)+8MP(f/2.2) setup out of which one is a Wide-Angle lens and the other one is a normal lens. The main sensor offers PDAF whereas the secondary sensor is a fixed focus one. Front cameras only support digital video stabilization so we are missing Fused Video Stabilization tech here.
Audio and Software
Pixel 3 and Pixel 3 XL both sports front-facing stereo speakers. There is no 3.5mm jack on the device for audio and a user has to rely on the USB Type-C port for audio as well. Google is providing a new audio dongle which is fast and consumes less power. Surprisingly a user will also get USB-C earbuds within the box. The pair of earbuds even has the Assistant integration using which they can handle messages by generating a reply, real-time translation, can handle voice commands, etc.
Similar to other Pixel devices they offer pure Android experience and provides all the latest Android P features to make our life easier.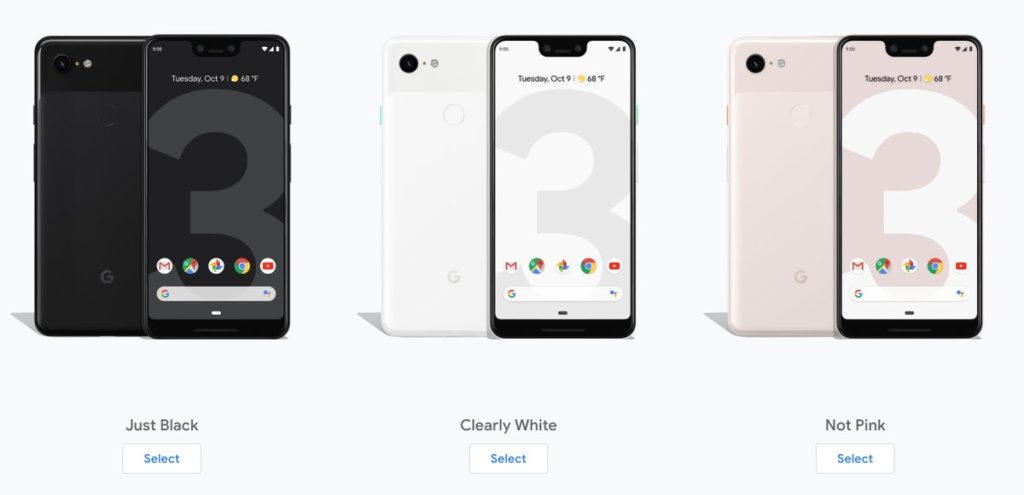 Battery and Miscellaneous
Google Pixel 3 XL features a 3430mAh battery whereas the smaller Pixel 3 provides a user with 2915mAh battery. Google has included an 18W fast charger in the box which is a great thing. Google is offering a sort of wireless charging through its 10W Pixel Stand. This stand even allows you to use your Pixel device as a Home device. Google has claimed a user will get 7 Hours of usage in just 15 min of charging.
The new Pixel devices carry an IP68 rating which means now you can now even click underwater images with them. The device has a Fingerprint Scanner in the rear department which resembles us of the Pixel 2-series.
Pricing
The devices will be made available in 3 color option: Clearly White, Just Black, and the new Not Pink.
Pixel 3(64GB): INR 71,000
Pixel 3(128GB): INR 80,000
Pixel 3 XL(64GB): INR 83,000
Pixel 3 XL(128GB): INR 92,000
Wireless Pixel Stand will be provided for INR 6,900
Pre-orders for the device in India will begin from 11th of October.