Stream off your favorite music and win your university a crown!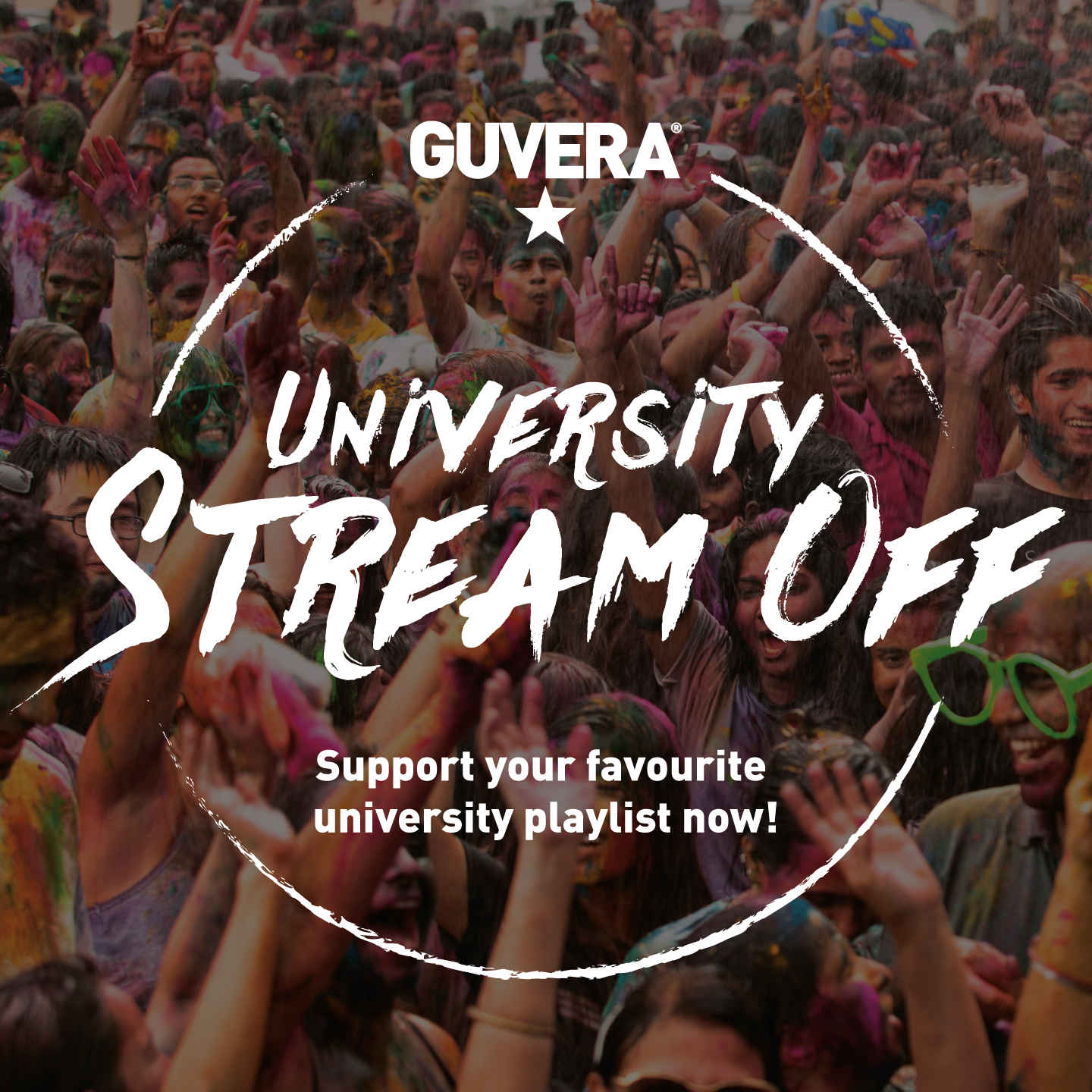 Guvera an Australian based music streaming service has announced a new contest for the universities known as "University stream Off" contest all over india. In this competition, the universities will be batteling out to rank as the top 5 using the new trend of streaming music. This contest is being held in some of the reputed and premier education institutes.
According to contest, each university will be given a special playlist hosted on Guvera, under the channel "university Stream off". The results will be out in september and will declare the 5 universities as winners based on the most streamed playlist through the entire month. Winners will be awarded a sponsorship offering from Guvera towards their annual fest and other gratifications.
Some of the participating annual fests include:
'Mood Indigo' of IIT Bombay
'Carpe Diem' of IIM Calcutta
'Oasis' of BITS Pilani
'Akshayam' of MDI Gurgaon
'NEEV' of Symbiosis Centre for Management & Human Resource Development (SCMHRD)
'Festember' of National Institute of Technology, Trichy (NIT)
'Xpressions' of Xavier Institute of Management, Bhubaneswar (XIMB)
'Fest-O-Comm' of Symbiosis Institute of Media & Communication, Pune (SIMC)
Ananya Amin, Head of Business Development, Asia said, [notification type="notification_info" ]"The music streaming industry is witnessing great momentum presently, which has especially been driven by the youth. Our initiative comes in as a fresh approach of getting consumers to sample this latest trend in media consumption that is taking the global market by storm. The Guvera 'Stream-off' is a unique opportunity that brings us to the forefront in bridging a direct cross level engagement with our core consumers like never before. These are exciting times for us as we optimistically and aggressively look forward in expanding our foothold in the market."[/notification]
Given the consistent rise in popularity of music streaming, the initiative comes in as a first-of-its-kind streaming competition. Commenting on the same, Ananya added, [notification type="notification_info" ] "The present growth in smartphone penetration coupled with improving infrastructure and availability of data services should catapult India onto the global podium of major music streaming markets. Through these unique activities, we are optimistic in leveraging the market potential and driving our product as a preferential service in the space."[/notification]