Not a crime!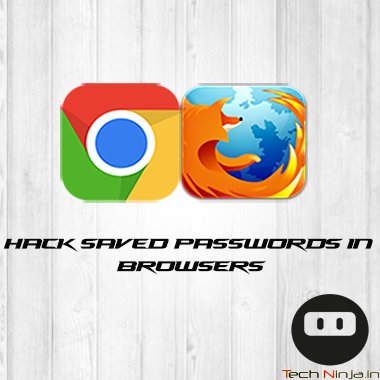 In this post, You will learn How to access the Saved Passwords in Chrome and Firefox.If you know this trick, you can steal your friend's passwords (Let's be ethical guys, Don't do it unless you intend to lose his trust), It is very useful for people like me who tend to save passwords all the time without remembering them and thanks to Facebook, I have been doing lots of  "Log-In with your Facebook Account" these days endangering my credentials even more.
First, I will start with my favorite Browser
How to Access Saved Passwords on Chrome 
To access saved passwords in chrome, you need to type the following URL in address bar
chrome://settings/passwords

Then, you can see the password manager. Take a look at the Animated GIF below.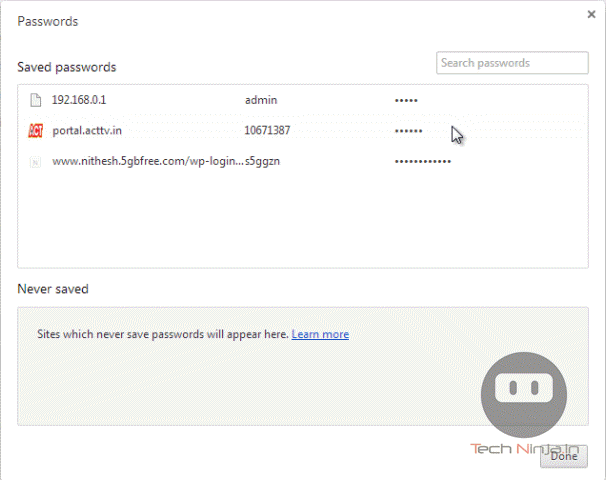 How to Access saved Passwords on Firefox 
To Access saved passwords in Firefox, You need to navigate to the Security Tab in the Options Tab.
There you can see the "Saved Passwords" button at the bottom; by clicking it you can access the password manager in Firefox.
As for the last step, Click "Show Passwords" button. You can take a look at the Animated GIF below
[author image="https://secure.gravatar.com/avatar/0ca1ace710faa2f5e0fd6dd95bf56b3a" ]Nithesh Chakravarthi is an Engineer by education who is passionate about Blogging, Technology and Anime. He is currently managing his own blog (Tech Ninja) and pursuing his career in Networking field[/author]