A.R. Rahman launches the company's new collection of Bluetooth Portables, Headphones, Home & Multimedia and Car Aftermarket products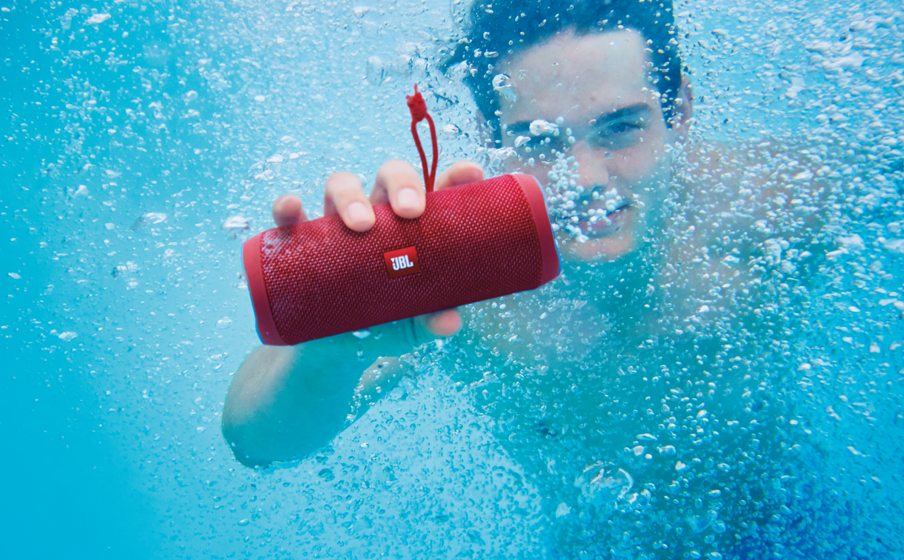 Harman, which is a subsidiary brand of Samsung Electronics Co., Ltd. from March 2017. It brings dozens of products in India with three new consumer service centers. HARMAN announced range in JBL and Harman Kardon audio products which will be available through 350 of Samsung's key brand stores across India by the end of 2017.
Asim Warsi, Senior Vice President, Mobile Business, Samsung India, said,
[notification type="notification_info" ]"Samsung is India's biggest consumer electronics company and the most trusted brand. We listen to our consumers and develop meaningful innovations that help make their lives better. This synergy with HARMAN allows us to offer richer experiences and a comprehensive portfolio of smart, connected and cutting-edge audio products. Our consumers can now enjoy a connected lifestyle at home and on the move."[/notification]
The products that are launched in HARMAN's JBL, Harman Kardon and Infinity brands will be priced from Rs. 1,119 and going up to Rs. 39,990.
Products launched today include
JBL Flip 4: JBL's popular Flip series
JBL Pulse 3: Waterproof Bluetooth speaker with an outstanding 360° sound and pulsing light
Harman Kardon Traveler: portable travel speaker
Harman Kardon OMNI+ series: Next Generation of Wi-Fi HD Home audio systems with advanced streaming capabilities
JBL Cinema SB450: a 2.1 soundbar with a wireless subwoofer
Infinity Kappa Perfect 600: New automotive speaker system combined with superior technology and a compact design
HARMAN showcased JBL LINK series, JBL Boombox, JBL Jr. and JBL Free will be coming in India starting first quarter of 2018.
JBL LINK series: First voice-activated speaker series that bring together JBL's Signature Sound with Google Assistant
Harman Kardon Allure: First in the market with Amazon Alexa, Harman Kardon Allure combines far-field voice recognition technology with refined 360 degree sound and a sleek design.
JBL Boombox: portable Bluetooth speaker with exceptional sound and hard hitting bass and can be played up to 24 hours.
JBL Jr.: JBL's first line of kids' headphones that perfectly blend youngster's entertainment needs with parents' safety and quality expectations.
JBL Free: wireless music companion for the everyday active lifestyle for calls, music, and exercise.
A.R. Rahman, HARMAN's ambassador, said,
[notification type="notification_info" ]"My association with HARMAN is marked by a common vision to offer incredible sound to all music lovers. HARMAN creates products that bring out the real sound envisioned by a musician. The new range of products is designed to offer Indian consumers an unparalleled listening experience."[/notification]
Pradeep Chaudhry, Country Manager, HARMAN India,
[notification type="notification_info" ]"Our India CoC team works in tandem with HARMAN's other CoCs in China, Europe and the U.S. and is focused on developing robust and scalable software solutions for the consumer and car audio products. Our Bengaluru team is playing a crucial role in driving innovation and differentiation at the software development stage to make HARMAN's audio solutions smarter and more connected."[/notification]
New Consumer Service Centers
HARMAN service centers is present in New Delhi, Mumbai, Chennai, Kolkata and Bengaluru.
Product Availability
The new products will be available on Samsung Brand stores, other retail partners, ecommerce portal and official website.
The car aftermarket products from JBL and Infinity will be available through HARMAN's extensive channel network of over 2,000 partners across India.
The JBL LINK series, JBL Boombox, JBL Jr. and JBL Free will be available in India starting first quarter of 2018.