Honor 8 Pro vs OnePlus 5 camera!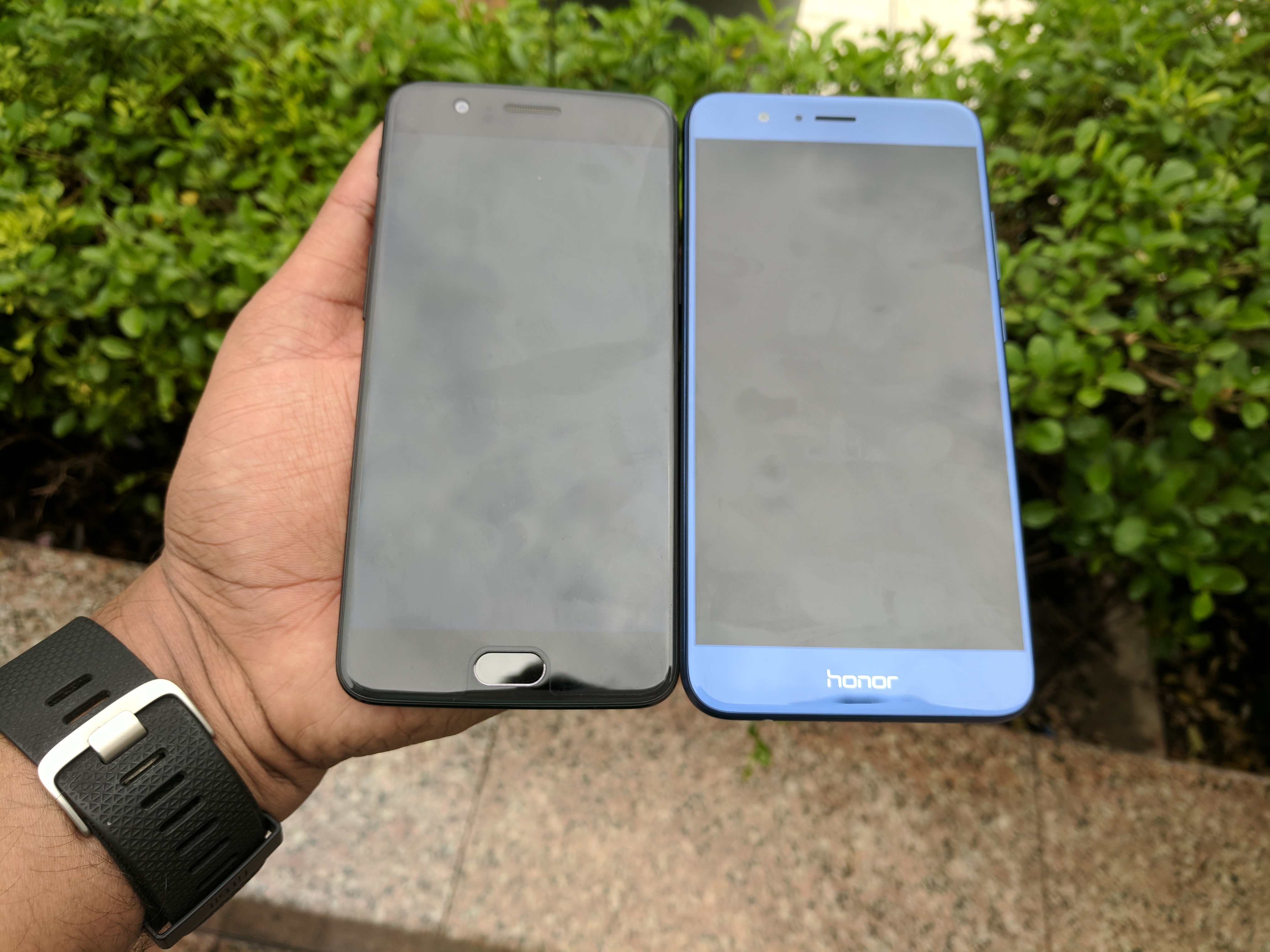 As the smartphones have started becoming the primary camera for users, brands are also constantly upgrading the camera technology in their devices. The latest trend in is of dual cameras at the back. Under Rs 35,000, both the Honor 8 Pro and OnePlus 5 offer a dual camera setup, and while the Honor has been making dual camera phones for quite some time, OnePlus has ventured into this segment for the first time.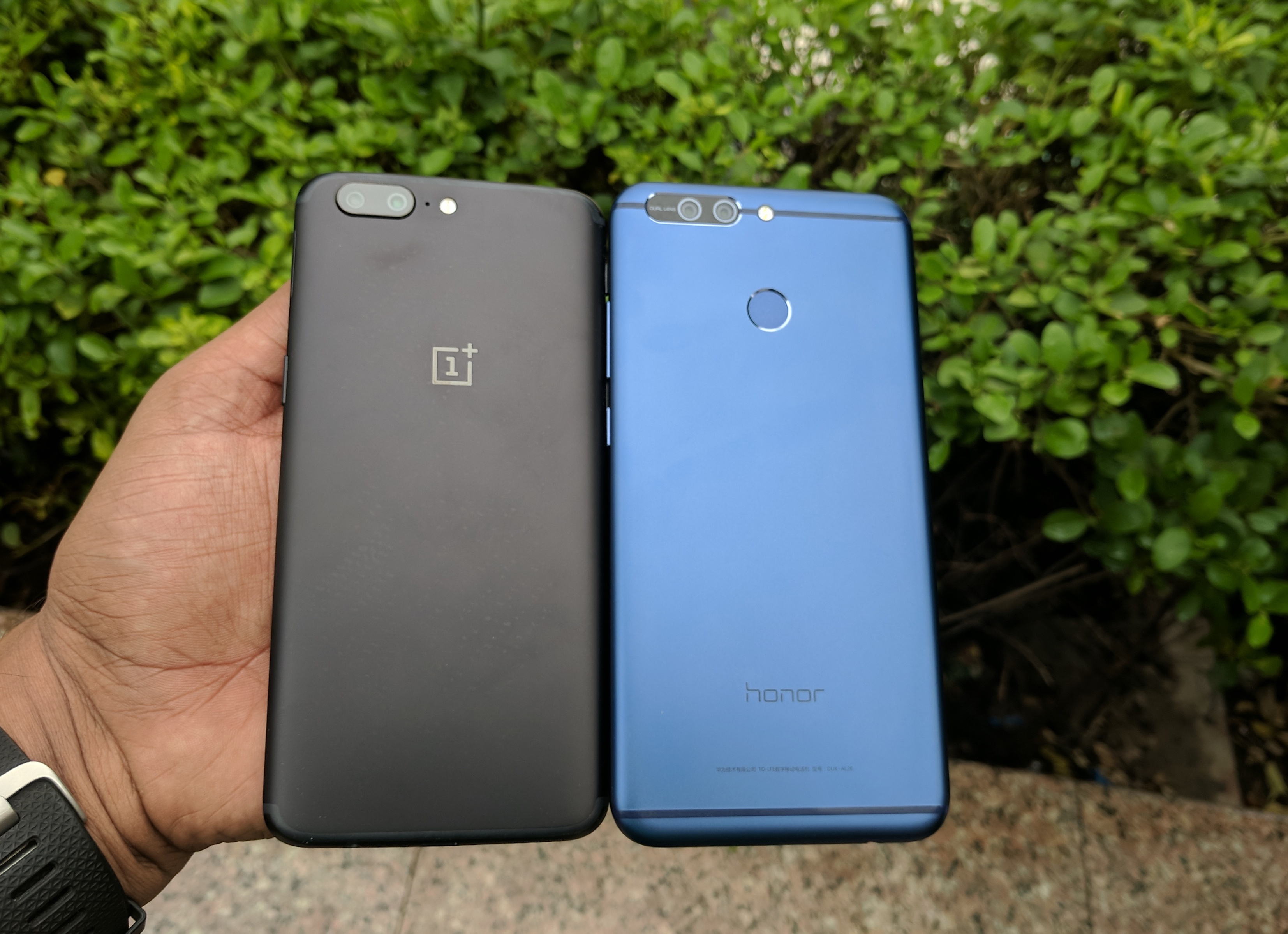 But which is better? Let's find out.
Tech specs
The Honor 8 Pro offers 12-megapixel dual camera setup with f/2.2 aperture and dual tone flash and is a combination of a monochrome and RGB sensor, which ensures impressive contrast, colours, depth and texture.
The OnePlus 5 on the other hand, sports 16MP primary camera accompanied by a 20MP secondary camera. The first one is wide angle lens with f/1.7 aperture and the other one is a telephoto lens with aperture f/2.6. This setup offers bokeh effect with the portrait mode and up to 2x lossless zoom.
At the front, the Honor 8 Pro comes with 8-megapixel camera with f/2.4 aperture, while the OnePlus 5 offers a 16-megapixel camera.
But remember, more pixels don't mean a better image.
Camera interface
The Honor 8 Pro offers different modes in it like Pro Photo, HDR, Watermark, Document Scan, Light Painting, All focus and Good Food. The video options are Time Lapse, Audio note, Slow-Mo and Pro Video.
In comparison, the OnePlus 5 offers Photo, Video, Pro Mode, Portrait, Time Lapse, Slow-Mo and Panorama.
All the modes in both smartphones work fine and offers great outcomes. Also the UI of both camera app is good and user-friendly. But personally, I find the Honor 8 Pro to be the better one due to the additional modes.
Image quality
Comparing the captured images by rear one, Honor 8 Pro seems more lively and attractive. The details are captured nicely and on zooming in the image the quality doesn't degrade. You can also choose the aperture between f/0.95 to f/16 letting you control the amount of blur to get an impressive bokeh effect. Additionally, the dedicated monochrome sensor offers some interesting images.
The OnePlus 5 is also quite good, especially when you want to get closer to the subject as you can zoom in up to 2x, without losing the sharpness. However, it struggles in low light, and the bokeh effect sometimes seems artificial.
The Honor 8 Pro comes at 29,999 INR, while the OnePlus 5's price starts at 32,999 INR. Both bring high-end features at an attractive price, but it's clear that that the Honor 8 Pro has an edge, and is also priced cheaper. The Honor 8 Pro is available exclusively on Amazon.in.
This is a sponsored post.