Camera app!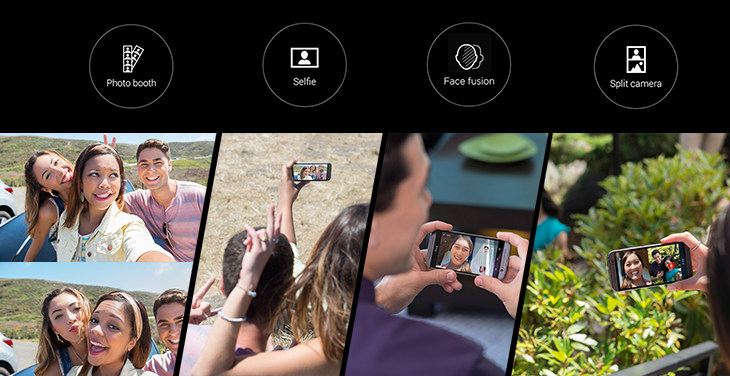 HTC has recently launched their new device having 13 MPix secondary camera for the selfie enthusiasts. The Desire eye, so it is called, is perfect for taking high definition selfies with a lot of options for the users. The new eye experience has many interesting features for the users prone to take selfies all the time. Some of the features known till now are Face Tracking, Screen Share, Split Capture, Face Fusion, Live Makeup, Auto Selfie, Voice Selfie, Photo Booth, Crop Me In and more. The eye experience will be rolled out only to the HTC smartphones later this year.
Let's have a look on some of the amazing features in the eye experience. The face tracking feature can track up to four people in a video or snap. The face fusion feature helps in exploring creative or comic ideas of users by merging your face with the others. The Live makeup function helps in creating images with desired level of skin colouring and texture. Voice Selfie helps users capture a snap by simple voice commands. The Crop me in function crops the image automatically and brings your face to the centre of the snap in the image or video captured. The Screen share feature helps users to share their screen with other for preview purposes. The split screen function helps in combining the snaps or videos taken from the primary and secondary camera at the same to one split screen snap or video.
The smartphones that will be receiving the eye experience update are HTC One mini, One E8, One M8, One M&, One Max, Desire 816, Desire 820 and Butterfly 2. For the time being the crop me in function is only introduced on the Desire HTC eye but we expect HTC to bring it on the HTC smartphones soon. The list of all features to be included in the app will be disclosed by HTC on the roll out of the app.