Huawei starts it Make in India Journey!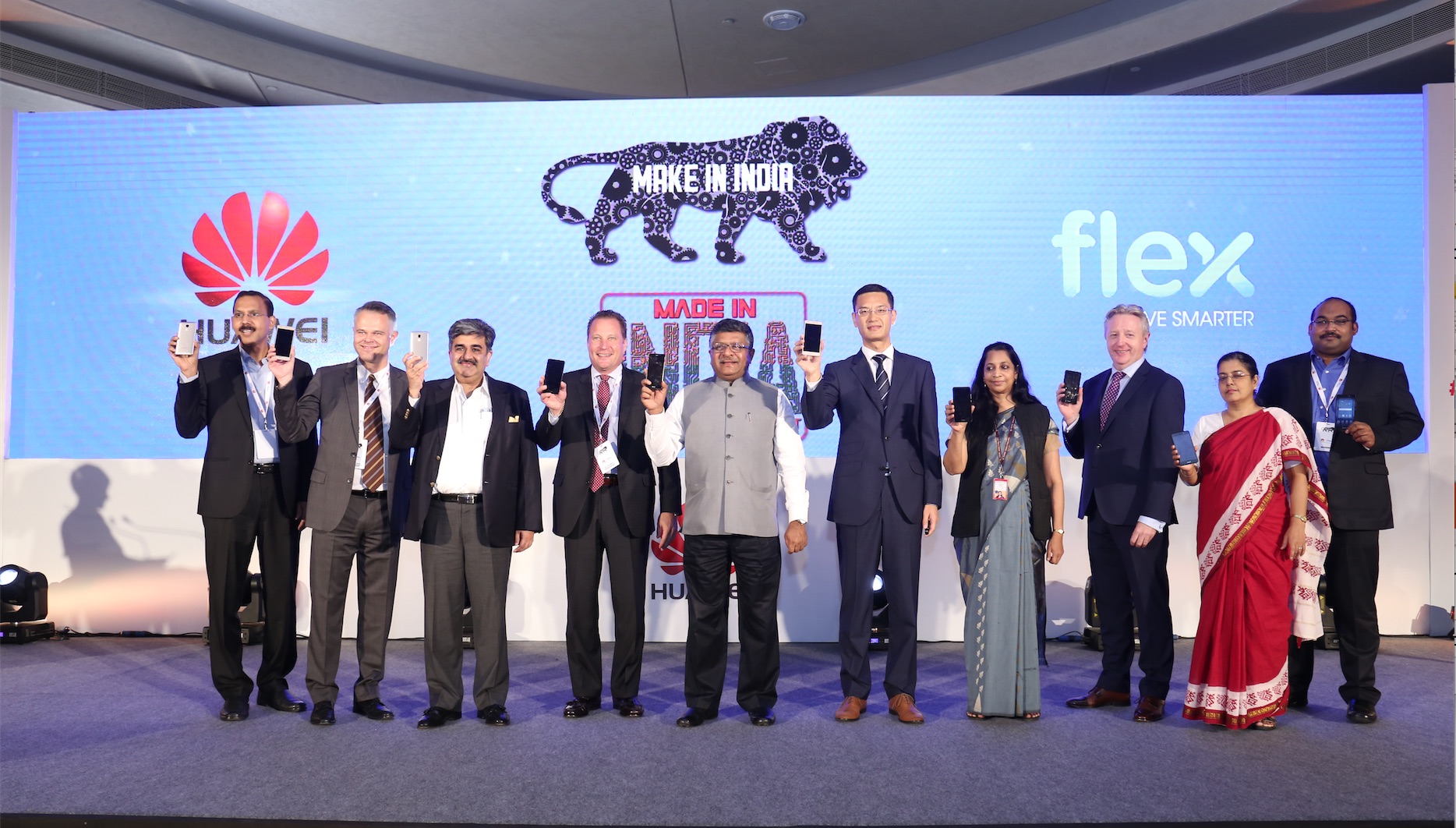 As Huawei committed earlier, it will start making smartphone in India under Make in India project. For the the company has already tied with Sketch-to-Scale™ solutions provider, Flex. hri Ravi Shankar Prasad, Hon'ble Union Minister, Information & Technology, Law and Justice made the announcement at Huawei's 'Make in India'
Huawei will start making the smartphones from the first week of October 2016, the Flex manufacturing plant in Chennai will manufacture one of the Honor smartphones models. The plant will have the capacity to make three million units by the end of 2017. The company has also promised to strengthening its services centres by making more than 200 and it will also include 20 exclusive Huawei service centre.
Huawei Consumer Business Group will expand its distribution network by partnering with more than 50,000 retail outlets by the end of this year. This retail network will be added to existing 350+ distributors in India for nationwide distribution system. Huawei will make both Honor and Huawei smartphones in India.
Shri Ravi Shankar Prasad, Honb'le Union Minister, Information & Technology, Law and Justice said,
[notification type="notification_info" ]"I would like to congratulate Huawei on their commitment to pursue their 'Make in India' vision. The Government of India is pleased to see so much enthusiasm for our "Make in India" initiative. We are working towards making India an electronic manufacturing hub. As India is set to become the second largest smartphone market, our government would like to invite even more businesses to come and manufacture in India. This is an opportune time to start manufacturing from India. The smartphone landscape in India is growing every day and such initiatives by technology leaders will help accelerate the growth of local manufacturing industry in India".[/notification]
Mr. Jay Chen, CEO, Huawei India said, 
[notification type="notification_info" ]"We have been present in India for the last 16 years and as part of our India focus, we have been consistently expanding our footprint in the market. This year especially has been of significance in our India journey. We recently launched our world class GSC in Bengaluru and the start of manufacturing in India is an affirmation of our commitment to India and supports the Make in India campaign. We are convinced about the growth potential and future of India and we'll keep looking for opportunities to increase our presence here".[/notification]
Mr. Peter Zhai, President, Huawei India Consumer Business Group stated,
[notification type="notification_info" ]"We have seen significant acceptance of our smartphones in India over the last few years and have big plans for India. We have been evaluating a manufacturing unit for a long time and have partnered with Flex given their legacy, expertise and knowledge in providing sketch to scale solutions to leading companies globally."[/notification]
Mr. Jeff Reece, Head of Flex Telecom segment said,
[notification type="notification_info" ]"We are thrilled to expand our global partnership with Huawei. Our alliance with Huawei in India is a testament of our commitment towards boosting local manufacturing. It also further demonstrates our commitment to bring innovative supply chain solutions, high-quality advanced manufacturing and after-market services to Huawei and ultimately the consumers. Mr. Reece further added, "Flex has been in India over the last 16 years and has the right building blocks to help our customers who wish to design, build, distribute and service their products both domestically and globally."[/notification]