Huawei is making tougher for other smartphone brands!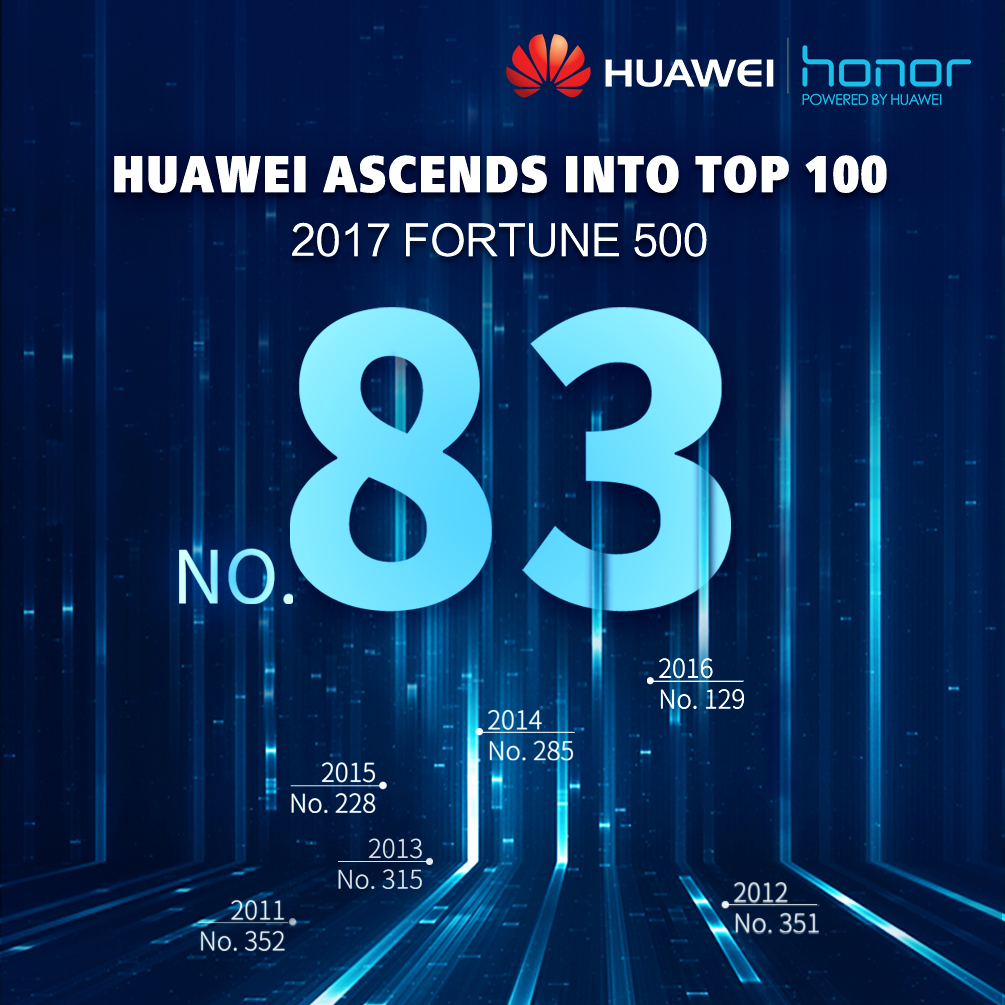 Huawei which is known for the smartphone business and holds the record as the world's third largest smartphone manufacturer. The brand now got positioned 83rd place out 500 in 2017 edition of the globally recognized  business magazine Fortune. Huawei was earlier to 129th ranking last year and this is the first time they are in to top global 100 with the revenue of $78.51 billion.
Huawei is the only Chinese Player in the market which makes to the most valuable brand list by Fortune in 2017, also ranked 49th in 2017 in BrandZ Top 100 Most Valuable Global Brands list. The Fortune 500 list is always prestigious for any brand and making to top 100 is a big achievement. It is known as ultimate list as the positioning is based in their revenues and profits, focusing more on the size compared to similar listings. The Fortune 500 rankings are seen as an important indicator by companies to measure their strengths, size and global competitiveness that transcends borders, nationalities and cultural differences.
Huawei ranked third in market share in Global smartphone market in Q1 2017 by  IDC, SA and Trendforce stats. Both Huawei and sub brand Honor is reaching out for customer relationship, for making solid foundation for Huawei in Indian Market. The brand is also trying to replicate the global success in India.