Batman, superman and many more together!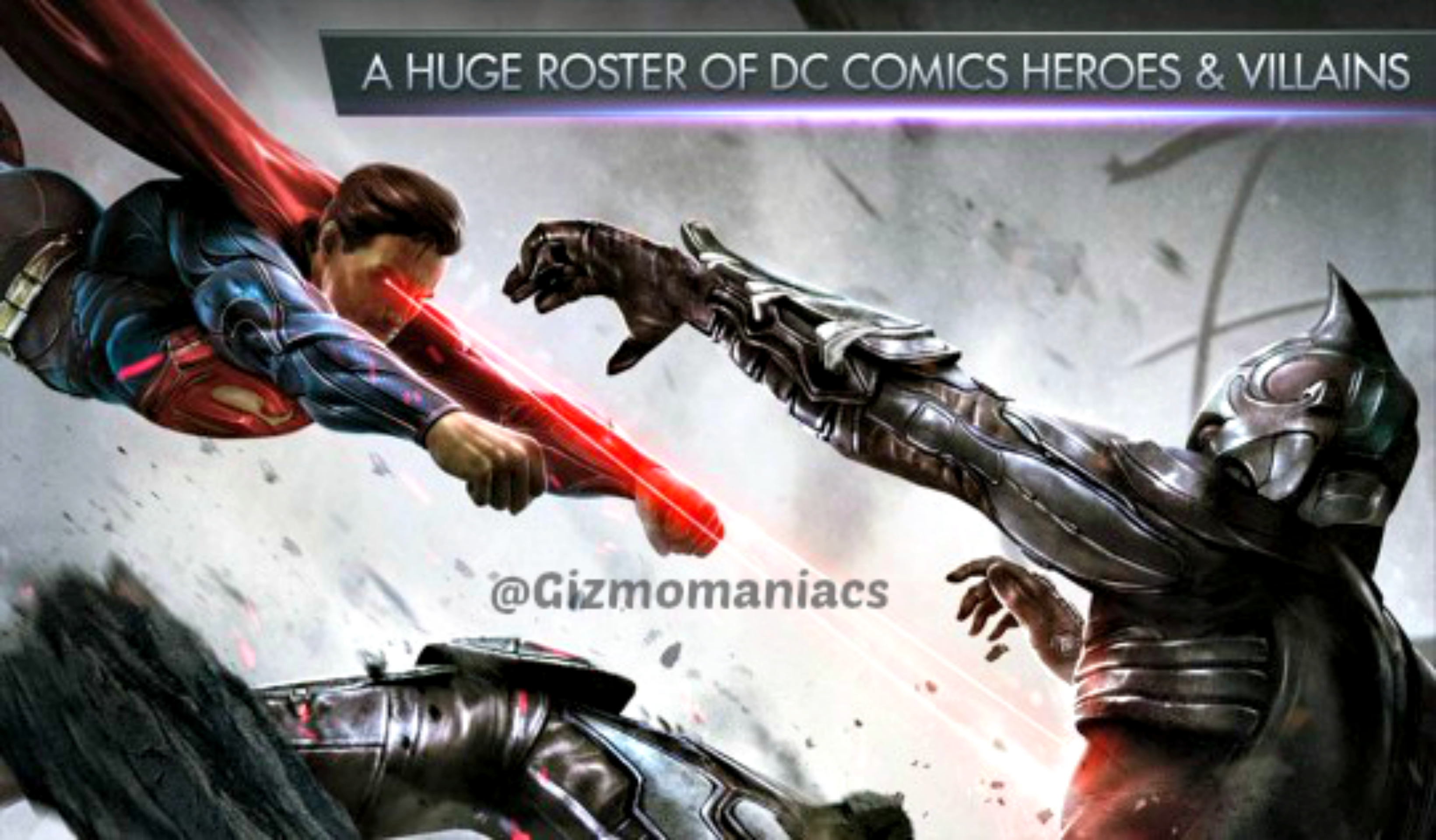 Injustice: Gods Among Us is a fighting game based upon the fictional universe of DC Comics is finally available on Android and iOS. It's available for download from Google Play and App Store. The game runs on Android OS 4.0 and higher versions and iOS 5.0 or later.
Featuring DC Comics casts Batman, Cyborg, The Flash, Harley Quinn, Nightwing, Solomon Grundy, Superman and Wonder Woman, the latest gaming experience presents a deep original look and feel. Heroes and villains will engage in huge battles where the line between good and evil has been removed.
Features of the game:
ROBUST DC COMICS ROSTER
Engage in epic match-ups with a massive roster of DC Comics heroes and villains, including Batman, Cyborg, The Flash, Harley Quinn, Nightwing, Solomon Grundy, Superman and Wonder Woman.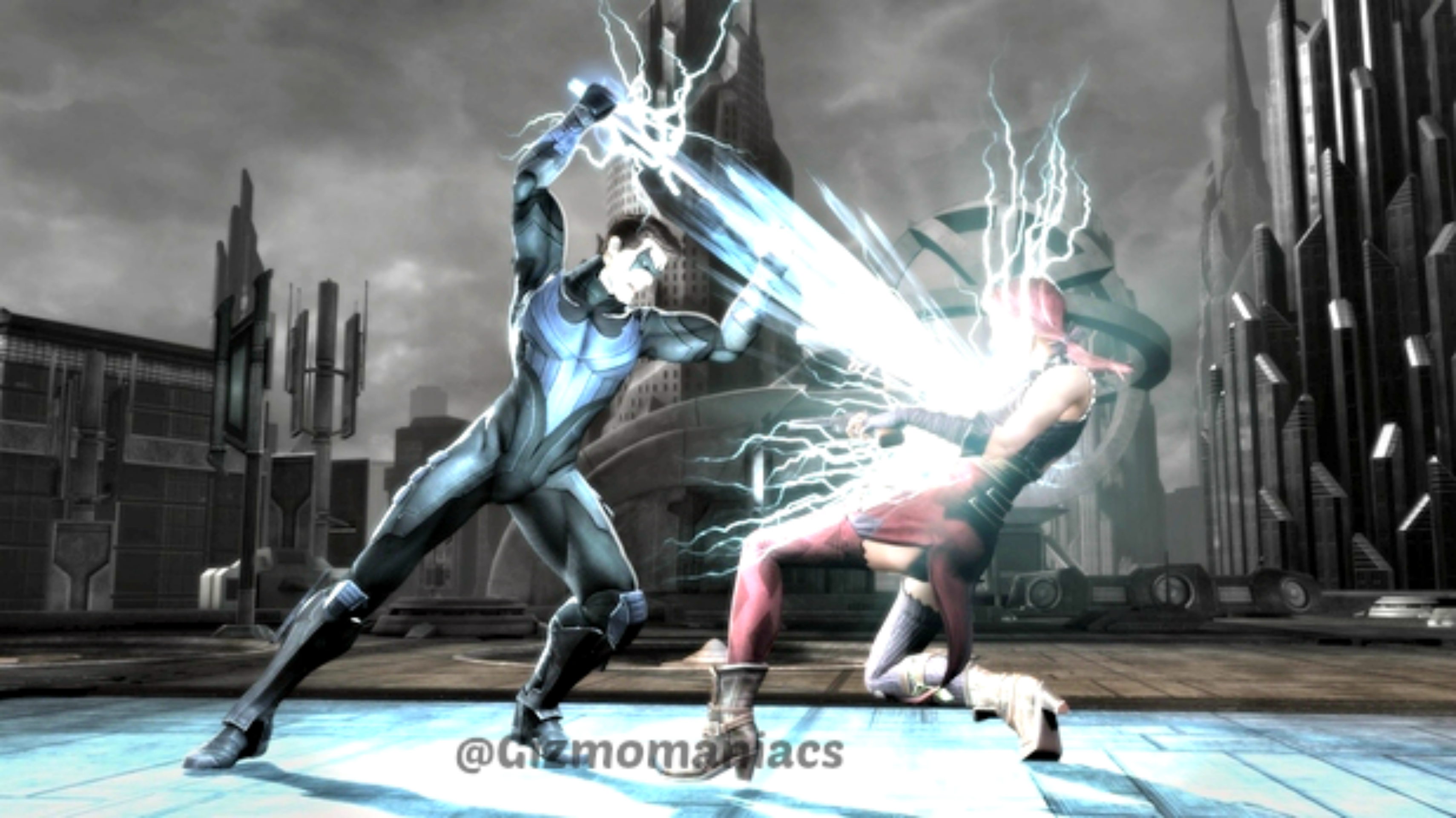 MASTER GOD-LIKE POWERS
Unleash each character's unique super powers with individual move-sets and environmental interactions.
UNCONTAINABLE BATTLES
Fight through multi-tiered fighting arenas by hurling opponents through buildings and launching them off cliffs.
ORIGINAL DC COMICS SAGA SET IN ICONIC ENVIRONMENTS
Experience an authentic DC Comics storyline created in collaboration between NetherRealm Studios, DC Entertainment, and writers Justin Gray and Jimmy Palmiotti. Players will discover and do battle in numerous iconic locales pulled from DC Comics lore.
DESTRUCTIVE FIGHTER IN WHICH THE WORLD IS A WEAPON
Experience epic battles on a massive scale as players control the most powerful beings in the universe in destructible, interactive environments. Destroy elements of the world and use super powers to turn vehicles, buildings and more into powerful weapons.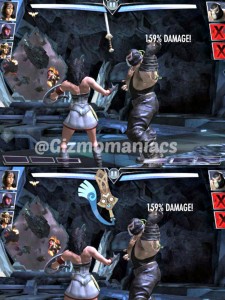 MASSIVE ROSTER
Collect and play as your favorite DC Comics icons such as Batman, Green Arrow, Cyborg, Harley Quinn, Nightwing, Superman, The Flash, Wonder Woman, Green Lantern and many others. With each alternate version of these iconic characters you get a new set of moves and a whole new fight.
AMAZING GRAPHICS
Delivers next-gen graphics on your phone or tablet, with custom animations for every single hero and villain. Take the battle to Arkham Asylum, the Batcave, and other iconic locales from DC Comics, fully rendered in 3D.
LEVEL UP
Build your move set, increase your powers and beat your competition. Constantly evolve your roster to fit your style of play and put your best team forward as you take on a series of combatants.
FIGHT!
Use the touch screen mechanics of your Android devices to battle your enemies in 3 on 3 combat. Swipe and tap to perform combos and build your power to pull off special attacks and super moves taken straight from the console version of the game.
Google Play Store
App Store