Multiple storage option!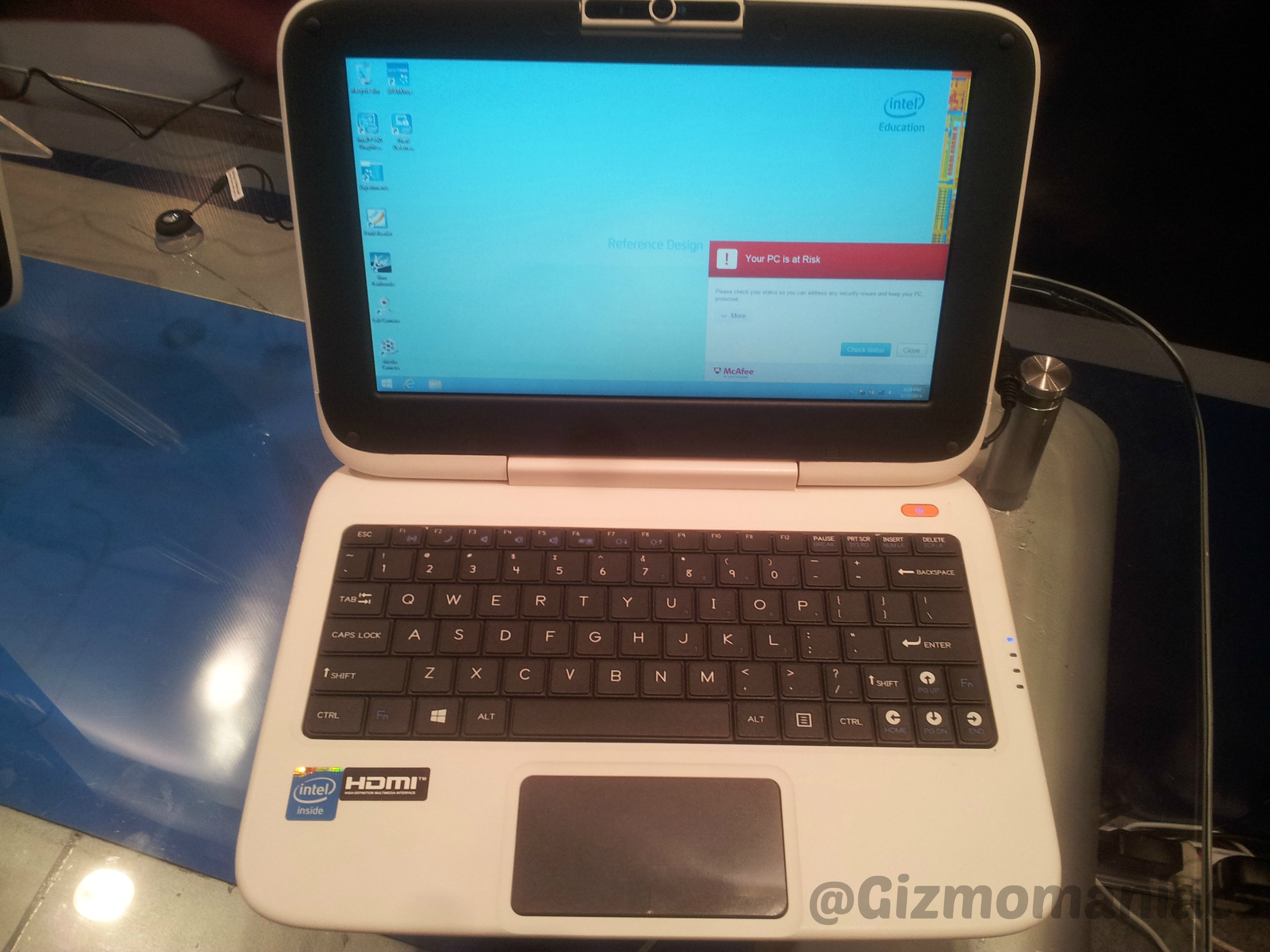 Intel announced its Classmate PC EF10MI2 in an event in Delhi. It is a 10-inch LCD TFT laptop with 1366×768 pixels. The Classmate PC will be available in two variants 2GB or 4GB RAM model which will have SSD and Hard disk support respectively. SSD variant have three options 8GB, 16GB and 32GB SATA whereas Hard Disk will have 320GB and 500GB SATA. The laptop with 2GB variant will run on Windows 8.1 Pro 64 bit and 4GB will run on Windows 7 Pro 32bit.
The laptop comes with some preloaded apps like Intel Educational Resources, Kno, Foxit, Lab Camera,ArtRage, SPARKvue, Classroom Management, McAfee Antivirus Plus and Intel Education Theft Deterrent.
Key Features
Rugged 70cm drop resistance
Temperature Sensor Probe
Snap-on magnification lens, 30x magnification
Water resistant keyboard/ touch pad/ power button
Intel EF10MI2 specifications are
Display: 10.1-inch LCD TFT,200 nits with 1366×768 pixels
Processor: 2GHz Dual-core Intel Celeron N2805 and N2806 Bay Trail-M
RAM: 2GB/ 4GB DDR3
Memory: SSD 8GB/ 16GB/ 32GB SATA
Hard Disk 320GB/ 500GB SATA
Camera: 1MP, 180 degree rotatable
OS: Windows 8.1 Pro 64bits, Windows 7 Pro 32bits
Connectivity: Wi-Fi, Bluetooth 4.0, TV Tuner (Optional)
Battery: 2 cell battery 25Wh (3400mAh), 3 cell battery 37Wh (3400mAh)