Multiple use of pendrive!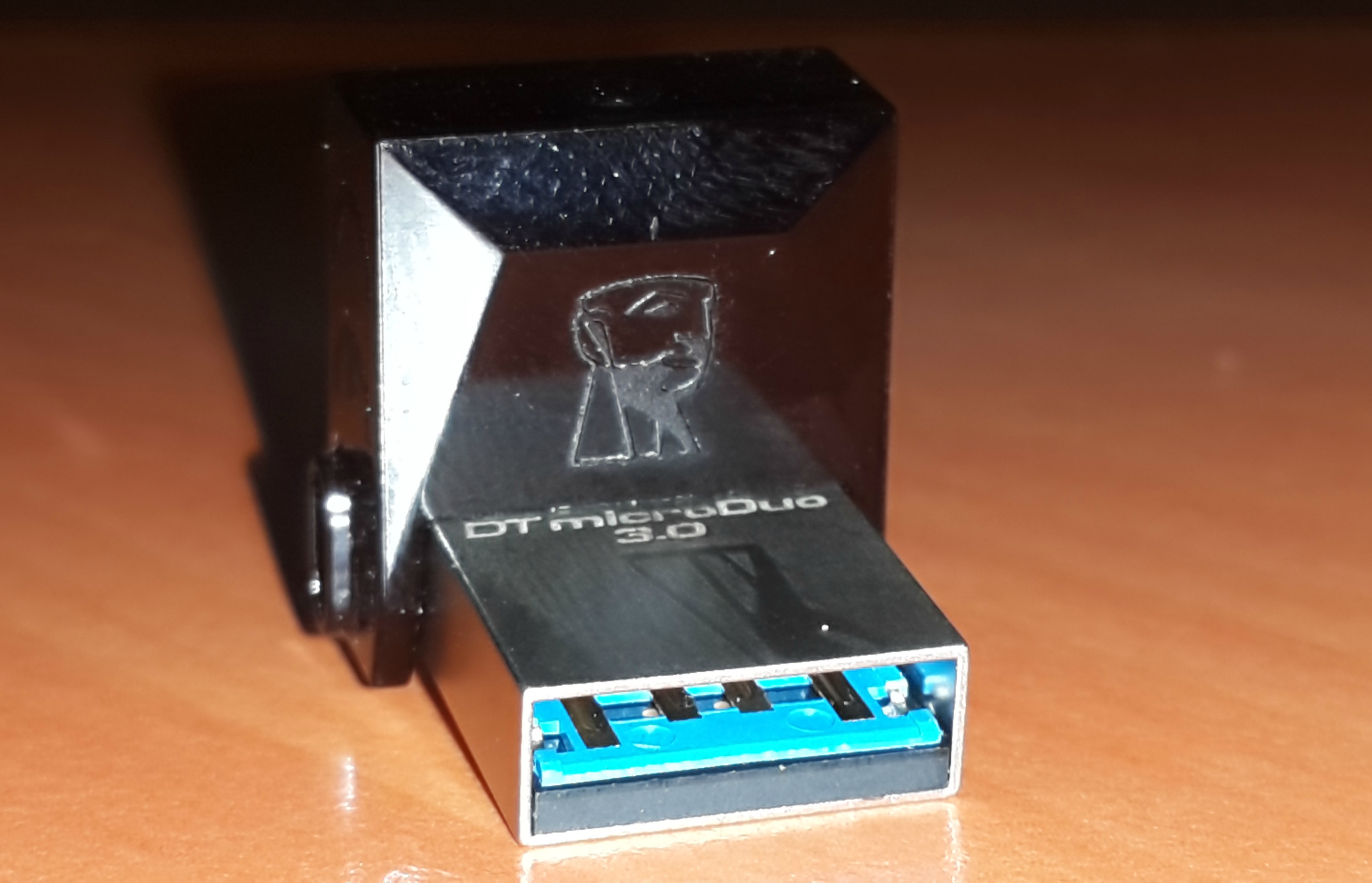 Did you ever wish that your smart phone or tablet had additional GB's so that you can store as much data as you want? If yes, you might need to have a look at this new amazing device launched by Kingston.
Kingston has recently launched a Data Traveler Microduo 3.0 for the smart devices in India. Seems like a perfect gadget for the smart phone and the tablet users as it supports On-The-Go Functionality. And guess what!! You can now expand the storage of your android and tablets On-The-Go using this device as it is a combination of micro USB flash drive plus the USB 3.0. Isn't it amazing? More storage whenever you need it. Also, the Kingston Data Traveler Microduo 3.0 is one amongst the high speed 2 in 1 USB drives. You may purchase it on Flipkart.
Let's find out what Kingston has in the store for us. The Data traveler can be used with the micro USB ports (often used for charging) to expand the storage up to additional 64 GB. With this drive's compatibility of being used with any tablet or smartphone (microUSB), you have the leverage to transfer files without even plugging into a Personal Computer on the go. So to summarize you can get all of your high resolution photos, HD videos and large files like music moved to this device to free up the space just as you do on a flash drive.
Let's talk about the different variants available. It is available in three variants
Features and Specifications are
USB OTG (On-The-Go):a standard which enables host functionality in certain phones/tablets with microUSB ports, enabling connectivity to USB devices like Kingston's DT microDuo
2-in-1:microUSB and USB connectors for easy transfer of files between smartphones, tablets, and computers
Plug-and-Play:simply connect as you would a standard USB Flash drive
Convenient:ultra-small, pocket-sized design for easy transportability
USB 3.0 Capacity:16GB — 70MB/s read-10MB/s write; 32GB-64GB — 70MB/s read-15MB/s write
Dimensions: 63mm x 16.46mm x 8.56mm
Operating Temperatures:32°F to 140°F (0°C to 60°C)
Storage Temperatures:-4°F to 185°F (-20°C to 85°C)
Warranty/support:5-year warranty with free technical support
For more information you can visit the following links
Facebook: https://www.facebook.com/kingstontechnologyindia