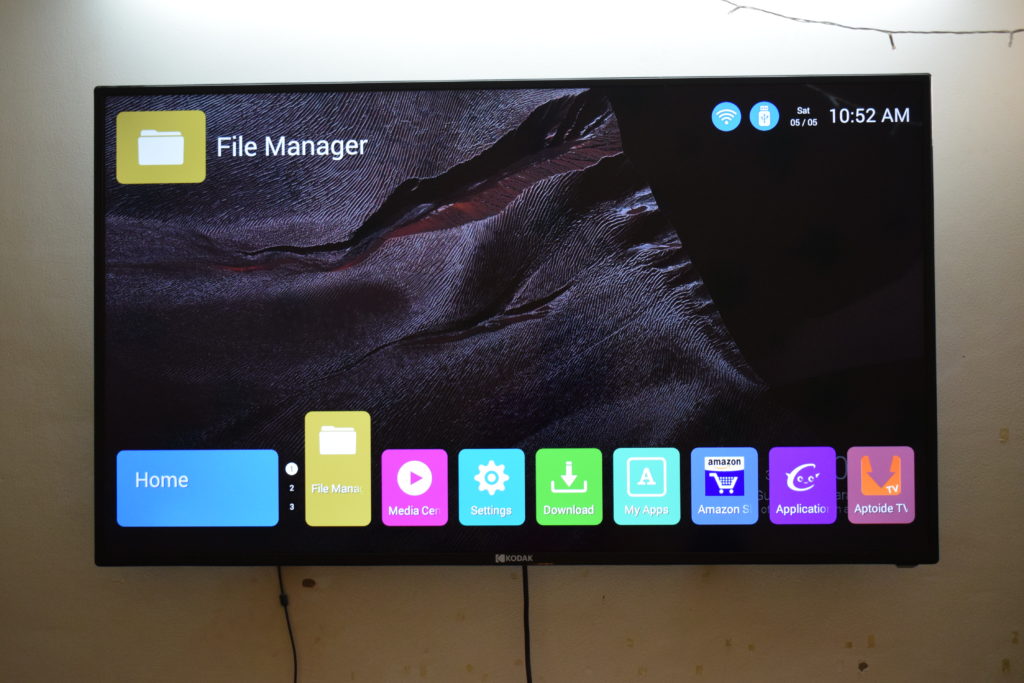 Kodak offers a great range of TV for every budget and range. Among all TV manufacturers, Kodak offers great valuable devices at very low cost. We got Kodak 4K LED TV in our house for review. It sports a 50-inch FHD panel comes at an attractive price of 38,999 INR. Let's see how the TV performs in our review period.
What does it offer?
Display Panel – Samsung
Display Size – 140 Cm/55-inch
Aspect Ratio -16:9
Resolution – 3840 x 2160 pixel
Brightness – 600 Nits
Maximum Audio Output – 2*10 Watt
Processor – Arm Cortex-A7
Version –  Android 4.4.4
Ram – 1 GB
Flash Storage – 8 GB
Supported Resolution – 480I/P, 576I/P, 720I/P, 1080I/P
Connectivity – Wi-Fi, LAN, Cast, AV IN x2, USB x2, PC AUDIO IN x1, HDMI x3
How it performs?
The Kodak 4K LED TV offers good display qualities at a very affordable price. The customizations are simple and it also offers some preloaded applications like Netflix, Hotstar, YouTube, Twitter, Aptoide App store, Web Browser, Facebook and Miracast. The TV boots up quickly and easy to connect.
The major drawback is it runs on Android 4.4 KitKat which lacks a lot of apps and new updates that has been rolled out for Android TV. If you are using a Smart TV one can find difficult to run 4K content and old app versions don't support and the new versions can't be installed due to compatibility. But for normal TV running using dish, it works perfectly ok.
The colour reproduction and the viewing angles are great. One can see the video with great details. The Audio quality is also great and one does not need to install an additional sound system with it. It can deliver enough sound output for a single room so one can enjoy.
The provided remote offers good control for the TV but still, the usability seems bit low. It has buttons like Pause/Play but they only work with the system apps only not for Netflix or any other media streaming app. Users also need to type by pressing a key which is very exhaustive.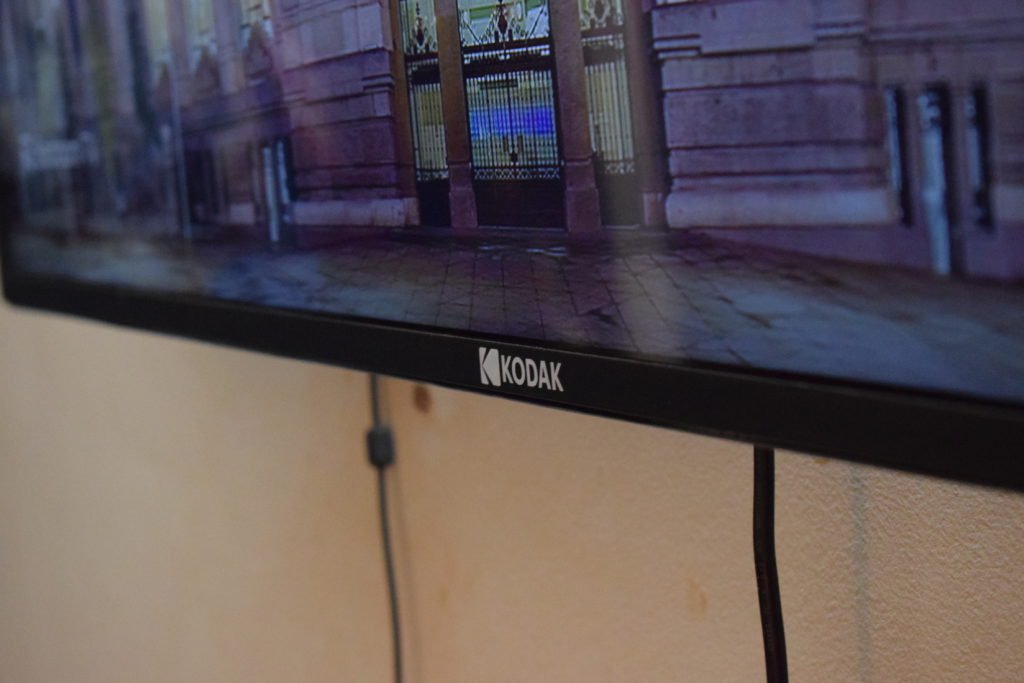 For the better experience of the TV, one can connect Amazon Fire Stick or Google Chrome Cast so you can cast all your favourite apps directly from your smartphone. An OS update might fix all the issues of app compatibility and be running 4K content.
Overview:
At a price point of Rs. 38,999 Kodak 4K LED TV (50UHDXSMART) offers great audio and video quality. Comparing to other manufacturers, it provides great value at low cost where other prices similar TV at more than 50k. So if you are a budget-friendly user which needs a simple device at a minimal cost you can go for it.