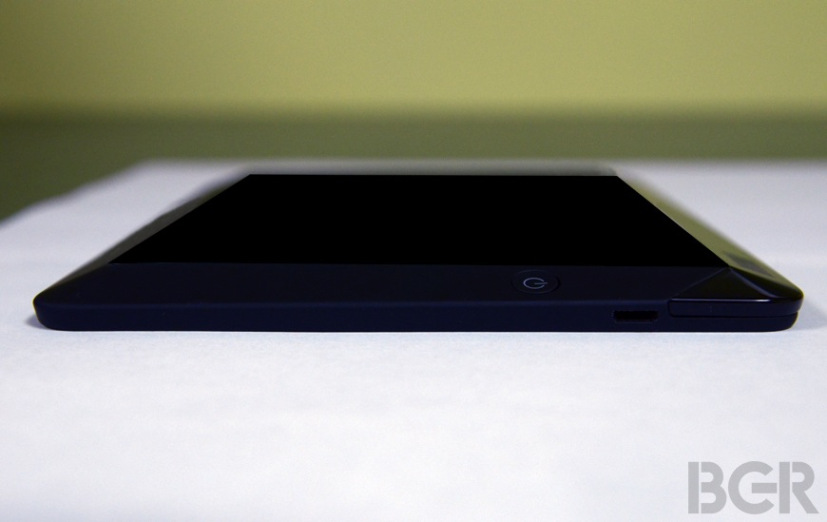 Few weeks more and Amazon's Next Generation Kindle Fire is gonna be here. But before the actual product comes in we have got you images that will serve as a teaser. The specifications were no secret but now images will help your imagination fly! First images were seen on the tech blog BGR today. The seven inch tablet looks revamped for good and you can see visible changes too.
Ofcourse some parts of the images have been blackened (identity protection ;))
While images show only seven inch tablet, bade miyaan is also expected to come..say 8.9-inch version! Design though would be same, just bigger size.
Speakers from the bottom have now come on the top and the design looks more angular.
Let me remind you the specs
Processor: Quad-core Snapdragon 800
Screen: 7-inch
Resolution: 1920X1200p
RAM: 2GB
OS: Android 4.2.2
Connectivity: Wi-Fi, 3G/ LTE
Memory variants: 16, 32 and 64GB
Exact launch date and pricing still remain a secret, we can only hope that Amazon will come up with an announcement soon.