Lenovo ThinkPad X1 Series is back in Market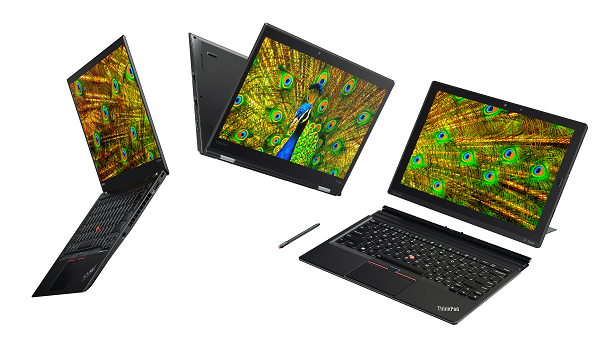 Lenovo announces its new and upgraded ThinkPad series with all new ThinkPad X1 Carbon, ThinkPad X1 Yoga and ThinkPad X1 Tablet.
ThinkPad X1 Carbon will be available from February 2017, starting at $1,349.
ThinkPad X1 Yoga will be available from February 2017, starting at $1,499.
ThinkPad X1 Tablet will be available from March 2017, starting at $949
Lenovo ThinkPad X1 Carbon
ThinkPad X1 Carbon is a familiar sight, but closer inspection reveals that it is smaller. In fact, in addition to being the lightest notebook in its class at under 2.5 pounds (1.14kg), it is also the smallest, fitting a high quality 14-inch IPS display into a typical 13-inch form factor. Despite the smaller size, there are no compromises here. The X1 Carbon continues to innovate as one of the thinnest, lightest and most durable notebooks around. A full complement of ports, infrared camera, connectivity and security ensure the X1 Carbon delivers maximum performance on all fronts. The six-row ThinkPad keyboard with an improved Microsoft Precision Touchpad (with physical buttons!) and iconic TrackPoint complete the picture.
New enhancements include:
Enough battery life to board one of the world's ultra-long-haul flights, Users can now enjoy up to 15.5 hours
Qualcomm® Snapdragon™ X7 LTE-A Wireless WAN offering up to three times faster LTE speeds1 and WIFI CERTIFIED WiGig™
ThunderboltTM 3 ports also make their appearance with up to eight times faster transfer speeds than USB 3.0 and 4k display connectivity.
Additional USB 3.0 ports and HDMI.
Expanded new Thunderbolt 3 and USB Type-C docks.
Biometric authentication with the addition of an IR camera with face recognition support for Windows Hello logon.
Fingerprint sensor adds another security layer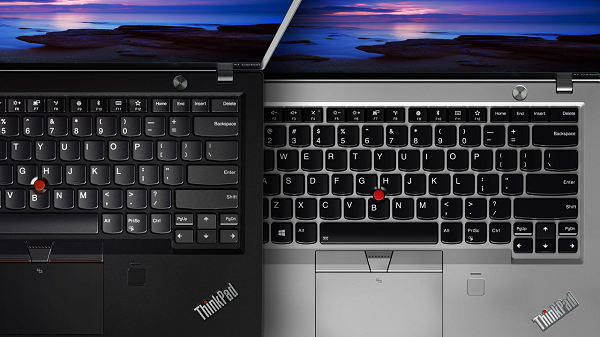 Lenovo ThinkPad X1 Yoga
ThinkPad X1 Yoga also gets updated treatment and the same silver option. Customers looking for a convertible notebook want the best Windows 10 experience possible with multi-mode flexibility, high performance functionality and pen use that feels more natural. The X1 Yoga excels, adapting to users' various needs, with a redesigned rechargeable pen, a great visual experience and an improved unique keyboard. It also shares many of the improvements from the X1 Carbon, with improved security and a complete set of ports including Thunderbolt 3.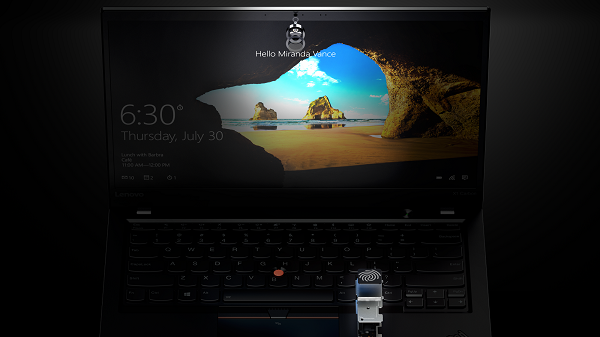 Key features include:
Users will revel in the only 14-inch OLED notebook display option reproducing stunning colors, absolute blacks and 100 percent Adobe RGB color space.
15 hours of battery life for the true mobile warrior.
Intel® Iris™ Graphics with dedicated high bandwidth, high speed memory delivering superior performance over Intel® HD Graphics.
ThinkPad Pen Pro for 2017 using a new soft elastomer tip. With bigger friction on glass, the pen recreates a more natural writing experience for users.
Lenovo engineers further improved the unique rise and fall keyboard. The new keyboard retracts fully flat in tablet mode offering greater stability and user comfort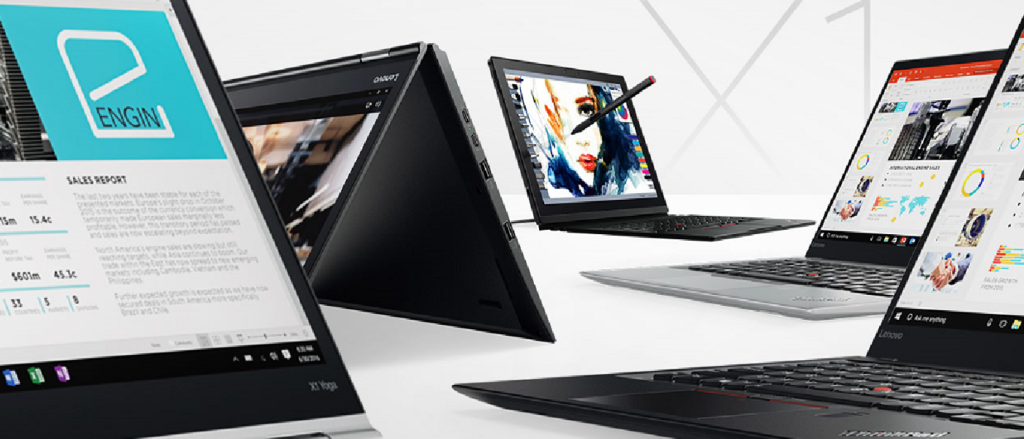 Lenovo ThinkPad X1 Tablet
ThinkPad X1 Tablet combines 2-in-1 uncompromised design with enterprise-class features. For 2017, the MIL-SPEC tested X1 Tablet continues to impress customers with its light weight modularity and serviceability.
The X1 Tablet modules offer port expansion and up to 5 hours' extra battery life
Properly integrated projection option for a seamless desk-to-projection experience.
Simplified serviceability and a wide range of docking options make the X1 Tablet virtually unique in the detachable segment.