In 2018 we have witnessed that how a big majority of gamers have migrated to PC/Laptop platform from a gaming console. Generally, PC/Laptop meant for Gaming is more powerful than a gaming console which altogether gives a better value for money to a consumer. Consoles should have been evolved with the time but unfortunately, this is not the case. There are a ton of Gaming Laptops and PC's available in the market but personally, we like the form factor of Laptop over the PC. Today we will be sharing our review of the recently launched Lenovo Legion Y530 Gaming Laptop.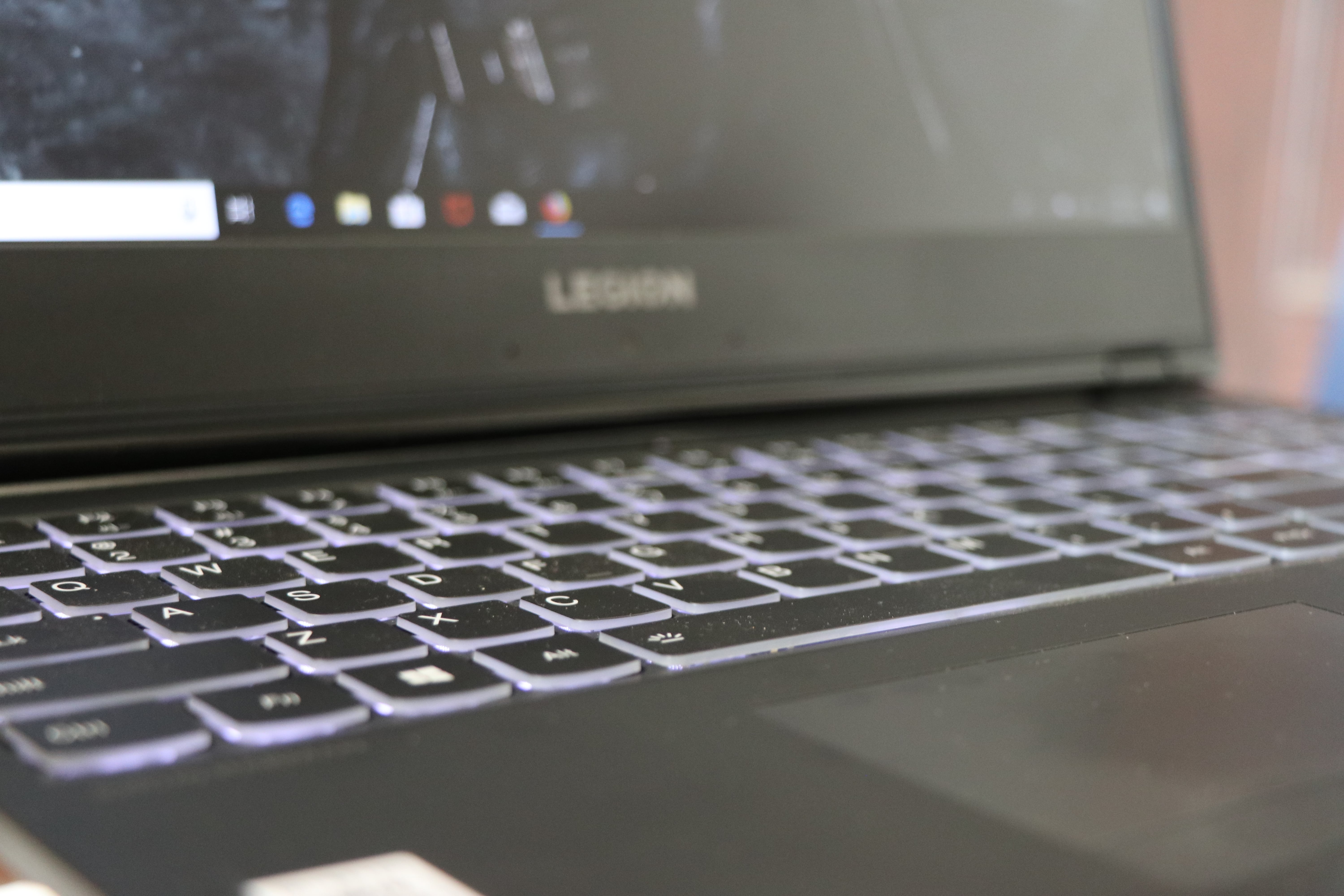 It is a well-built machine and falls under the category of budget Gaming Laptops. Lenovo Y530 is capable enough to perform smooth multi-tasking and Gaming. If you are a hardcore Gamer and want 60+ FPS in 1080p gaming then avoid this machine and go for some more premium stuff. The laptop has great a built quality and in all seems to be a promising device. So if you are a user who is looking for a new budget gaming laptop, or even if you are a one who is searching a reliable review of Lenovo Legion Y530 then welcome to the right stop. Here we will be sharing some essential information about the device which you should be knowing before spending a great sum.
Design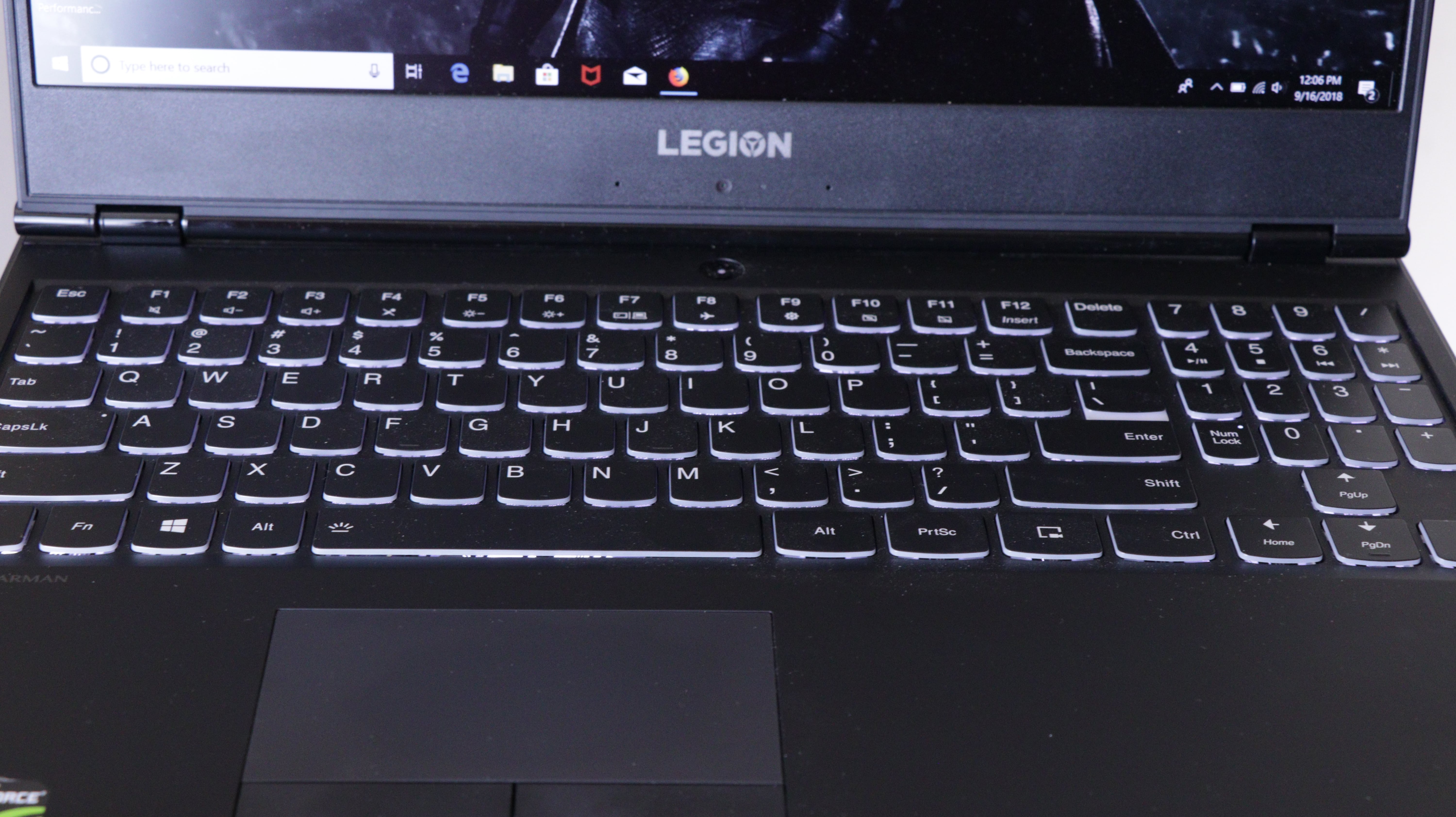 Lenovo Legion Y530 looks robust with an overall Plastic design. Its interiors are made of a soft-touch black material which feels classy and comfy at the same time. The device has black keyboard keys that offer a white backlighting. Unlike most of the gaming laptops these days the device has a narrow top, side bezels and instead of that the machine retains on the bottom bezel. Here we've seen a new design element and it is the below-mounted camera. This camera module looks cool at first however, it stops a user from capturing wide shots because of its placement. The laptop has a textured rear panel with a glowing Legion logo on it. The dimensions of the device are 14.4 x 10.2 x 1.0(inches) and it weighs at 2.35KG's. The laptop offers almost all major ports including a USB Type-C ports, mini DisplayPort, USB 3.1 port, HDMI, Gigabit Ethernet, a power connector, a Kensington port, etc.
Display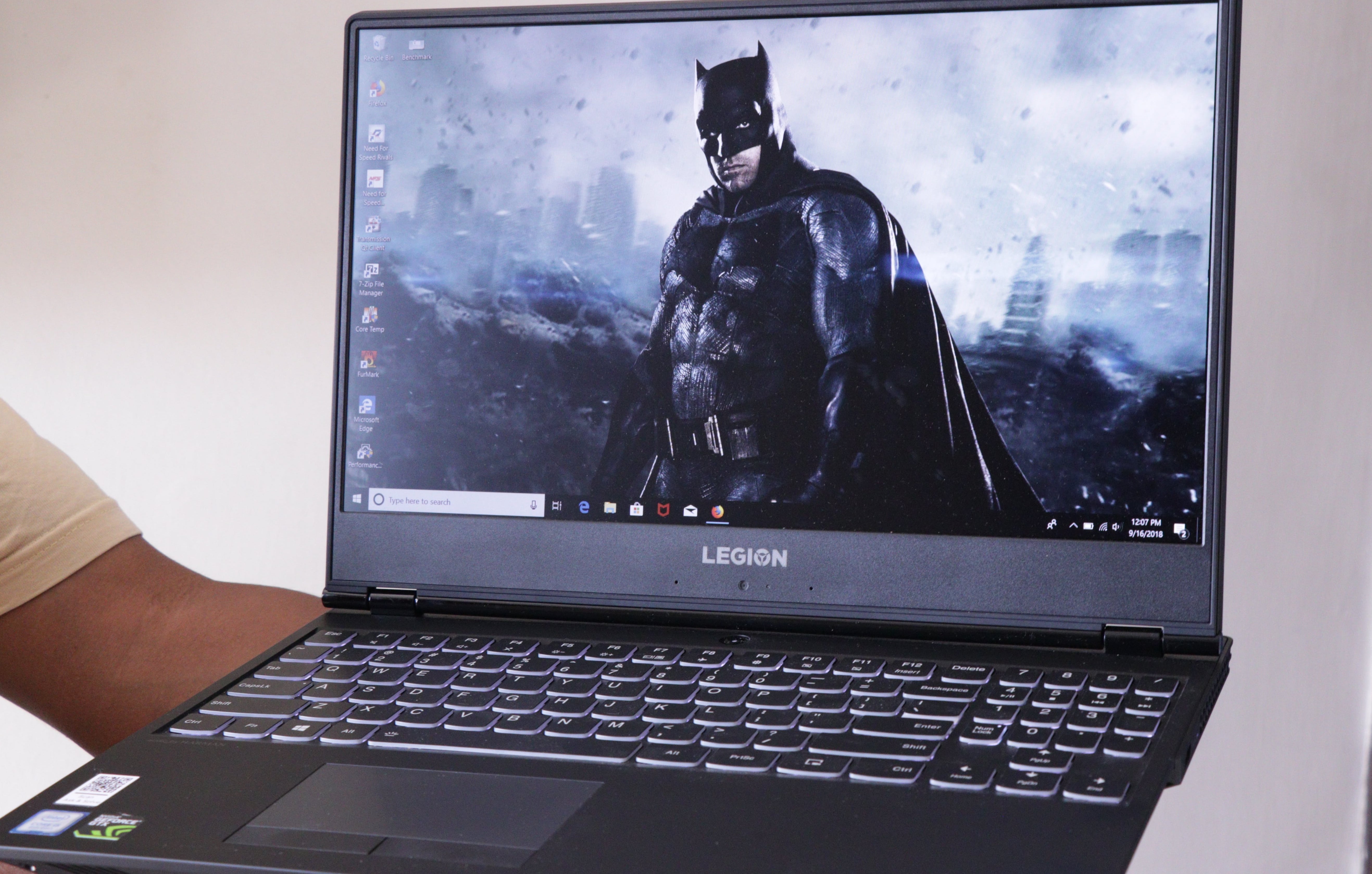 Lenovo Legion Y530 sports a 15.6(Inch) Full HD Display with a resolution of 1920 x 1080 pixels. The display on paper appears great but we have a complaint about Lenovo. The Display lacks in colors and brightness levels which ruins the experience at some point. Legion Y530's Display covers 80% of the sRGB color gamut which is average. The peak brightness of the Display ranges around 266 nits which is not impressing in its category. Altogether we can say that the Display on Lenovo Y530 is good but not great, Lenovo could do a lot better here.
Performance and Gaming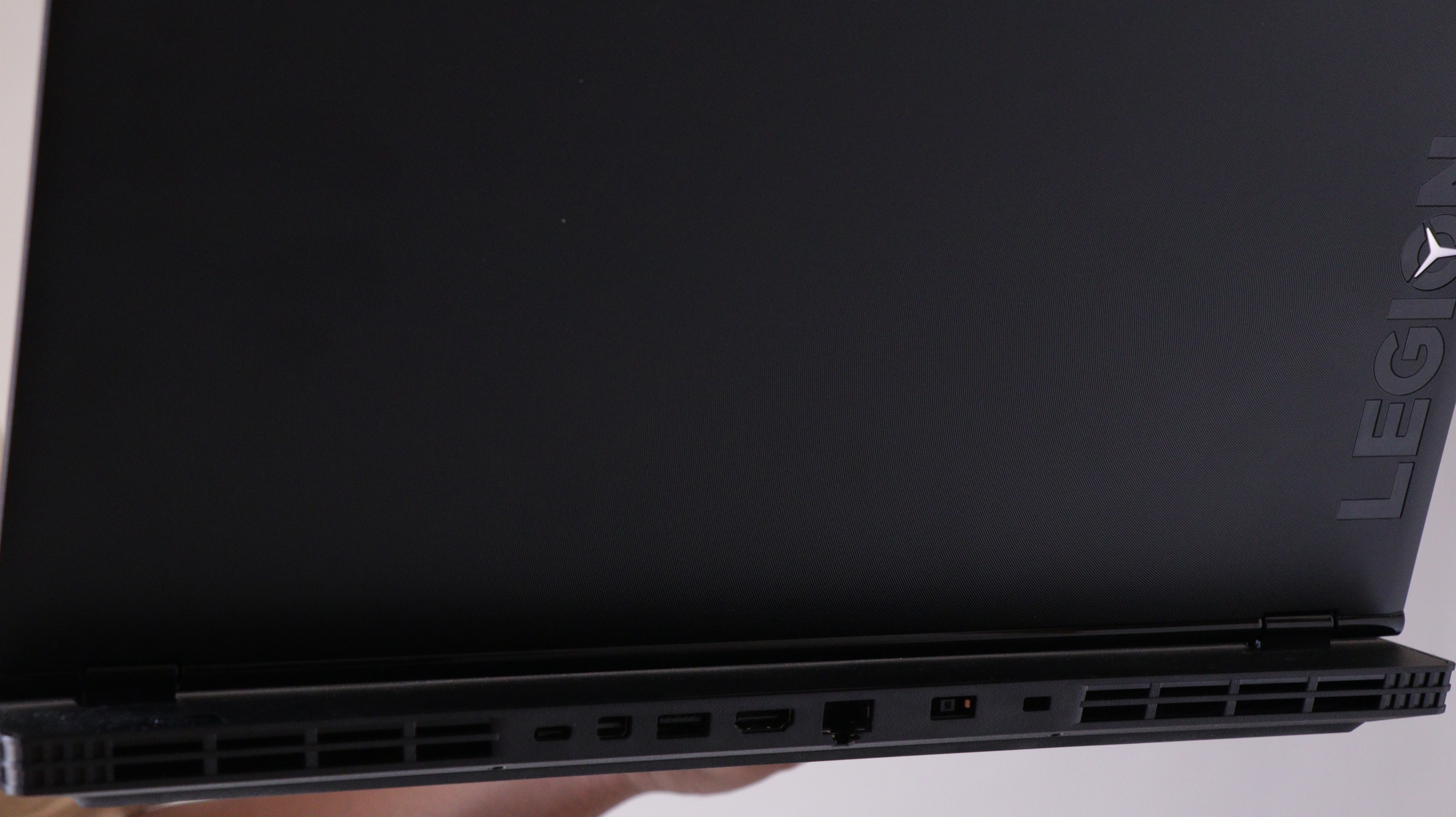 Lenovo Legion Y530 comes powered by an Intel 8th Generation i5-8300H processor coupled with 8GB of RAM. For speeding up processes the device comes with a 128GB SSD. You can store a whole lot of data as it offers 1TB 5400rpm HDD which is a standard these days. The device has the potential to eat any sort of tasks and it can do great multitasking. From playing 1080p videos on YouTube to loading games, everything was fine. The device houses a Nvidia GeForce 1050 Ti with 4GB of VRAM. The device is powerful enough to run any casual game but it brawls in running well-known titles in 1080p resolution. If you are expecting an exceptional Gaming performance then our suggestion is to increase your budget. For instance, in the famous GTA V, we've got 33fps which are below average for a gaming laptop.
Keyboard, Touchpad, and Audio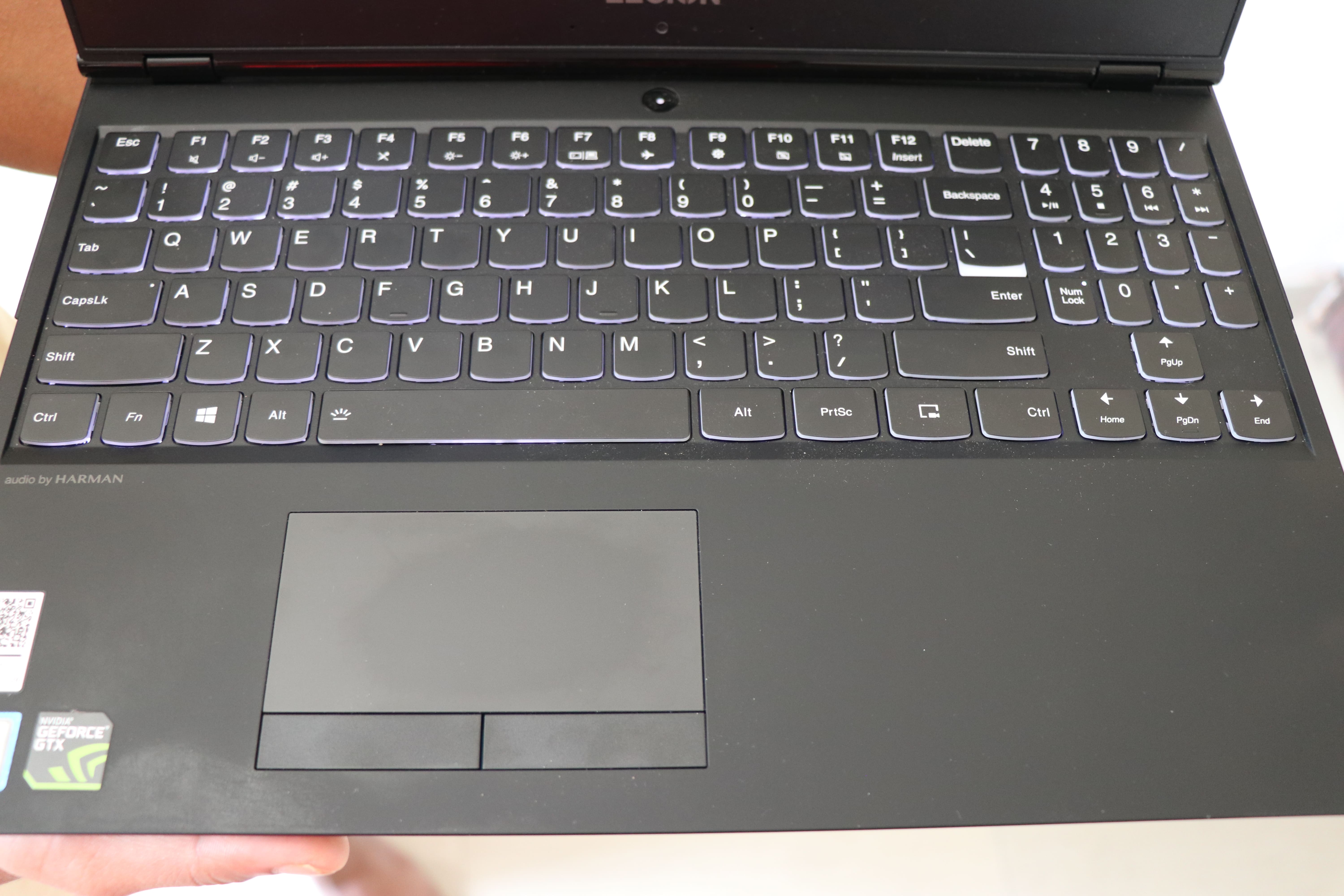 The keyboard on the Lenovo Legion Y530 is soft and good for typists. It is fine for gamers but doesn't expect that mechanical feedback from it. Writing would be a breeze on it but the keyboard fails to deliver tactile feedback while playing games. There are two speakers present in this machine. As mentioned they are tuned by Harmon which a well-known name in the audio industry. In overall, the speakers are impressive and provides great sound when playing games. However, speakers lack bass beats which are normal for most of the Notebooks these days.
Battery Life
Battery life of the Lenovo Y530 is satisfying and would give you around 5 Hours of potential when surfing web. It may vary while playing games or videos. Heat dissipation through 2 different fans on the Laptop is good though when playing games for a long duration the laptop becomes too hot to handle. Out of the box, Legion Y530 comes with Windows 10 Home which already has multiple profiles to get most out of your laptop's battery. The price for the device starts at INR 89,199 and is available in multiple configurations.