Lenovo is getting ready for IFA 2016!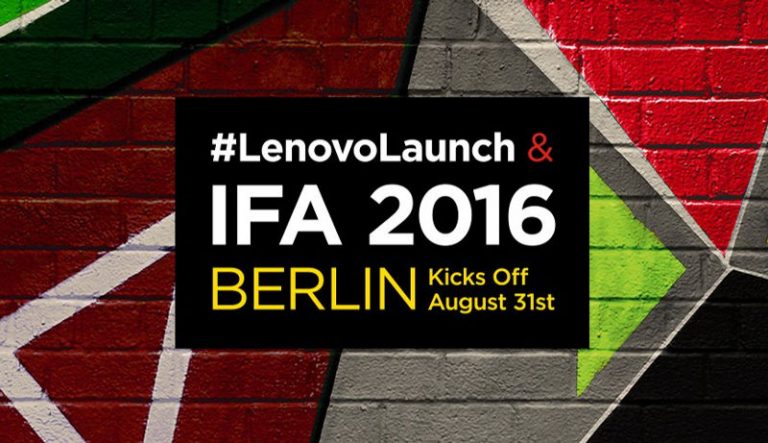 Lenovo is all set for the grand event in IFA 2016 and teases with a video before the event. The event is scheduled on August 31st, as per the video teaser all new product line up will be showcased in IFA 2016. Lenovo will show the upcoming products like Moto 360, Thinkpad boxes, laptops, convertible laptops, Cplus bendable phone, Folio foldable tablet, Yoga Home AIO, a keyboard and much more. [youtube youtubeurl="HAFXI7Cff5g" ][/youtube]
Lenovo will show new tablets, new Moto mods and intuitive keyboard. These products will be for creativity and productivity purpose. Lenovo may bring Vibe P2 (successor of Vibe P1), upgraded version of Yoga Tab 3, Moto Z Play , a funky folding tablet and some concept devices. Lenovo announced that it will sell the Module Development Kit (MDK) to third party developers.