The Yoga Book offers a keyboard which can be used for drawing things!
Lenovo has announced the Lenovo Yoga Book along with the Yoga 910, which is supposed to be the successor of the earlier Yoga 900. These new additions to the Yoga lineup of Lenovo are hybrid laptops, which means they can be used as a laptop as well as a tablet. The Yoga Book comes with one of the best features you will find on these hybrid laptops, i.e. being able to use the keyboard area to draw things on.
Both Yoga 910 and Yoga Book are some of the most interesting things being launched by the company. In fact, as per Lenovo, both of these products have been developed after years of research and development. Let's talk about the Yoga Book first.
Lenovo Yoga Book
The one very exciting thing about the Yoga Book is that the keyboard has no physical keys at all and it turns into a huge drawing board that you can take advantage of. This is a unique thing and hasn't been seen in any of the laptops yet. The keyboard is rather a pressure-sensitive screen with keys projected onto them.
You can easily convert it into a drawing board by pushing just one button. You can start drawing using the bundled stylus that comes with the Yoga Book. Since the surface is pressure-sensitive, the pen doesn't need any electronics and can work without charging.
Take a look at the specifications of the Yoga Book below:
Thickness: 9.6mm
Weight: 680 grams
10.1-inch full HD display
Intel Atom X5 processor
4GB RAM
64GB onboard storage
Lenovo Yoga Book is available in two versions. One of the versions runs on Android and it is priced at $499 and the Windows 10 version costs $549.
Lenovo Yoga 910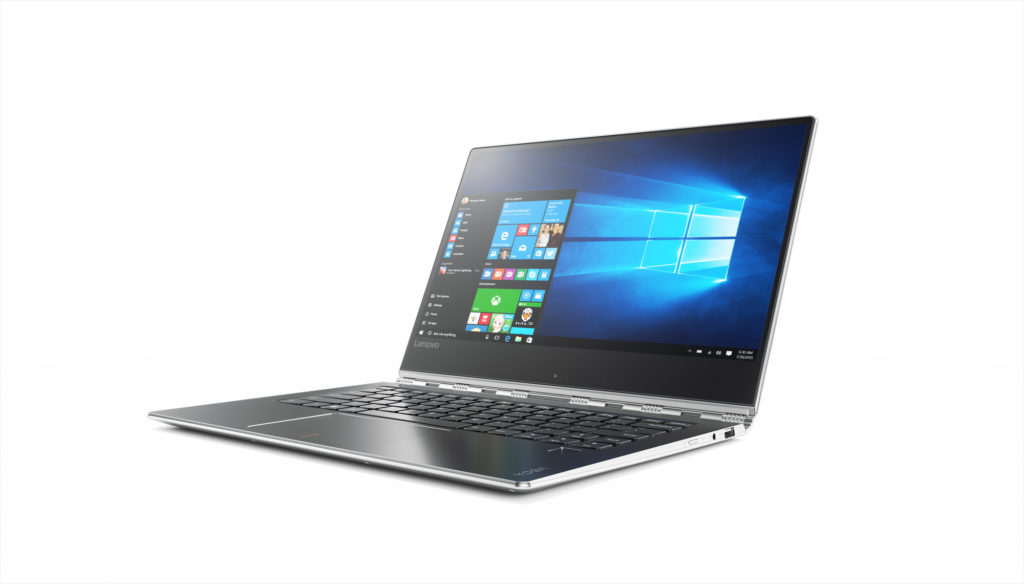 The Lenovo Yoga 910 comes with some next gen specs for a signature laptop. It is loaded with the latest 7th-gen Intel Kaby Lake processor which not many devices have at the moment. The design is a bit recognizable if you remember the Yoga 900. There's a beautiful 4K screen without bezel which looks gorgeous. Find the full specs below:
Intel i7 Kaby Lake processor
16GB RAM
1TB PCIe SSD
2 USB Type-C ports for charging and data, USB 3 Type-A port
4-in-1 card reader
14-inch 4K screen with no bezel
As you can see, both of these laptops are a great piece of technology – especially the Yoga Book considering the fact that it comes with a pressure-sensitive screen that works as a keyboard. We can't wait to see when they'll be launching in India.