Why to Pick Lenovo Yoga 2 Tablet?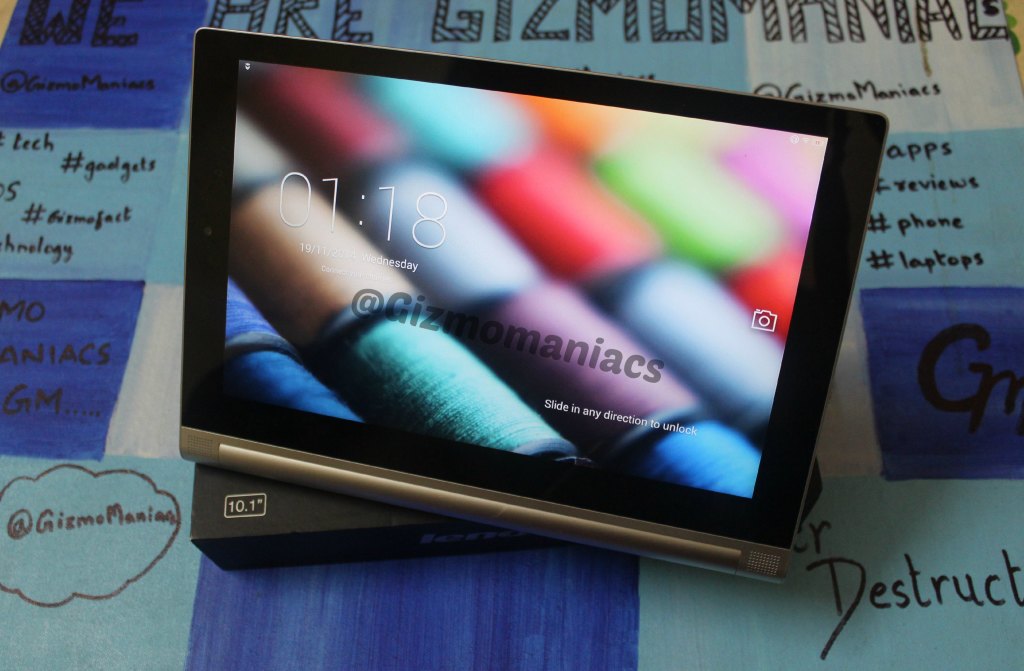 Lenovo had recently launched exciting additions to the Yoga tablet series. Amongst all the hype from Xiaomi, Google and others, Lenovo managed to get a good amount of share from them by introducing the innovative Kickstand for all the new tablets.
As far as the Lenovo Yoga Tablet 2 10.1" is concerned, the name itself suggest the size of the immersive display, that is, 10.1 inches. It might be large for some users who are accustomed to phablets for now. But the good specifications packed inside the all metal, magnesium alloy body is definitely a turn on for all. The design of the tablet is very robust and its feel is completely premium. The Kick stand adds to the delight for enjoying the tablet in 4 different ways, namely, stand, tilt, hold and hang. The unique kickstand is very securely fastened to the main body and the premium alloy material gives a very good finish and look. The big display size has a resolution of 1920 x 1200 pixels which shows impressive vibrant to all images and videos. The display is crisp and bright. The tablet is powered by a a quad-core 1.6GHz Qualcomm Snapdragon 400 processor MSM8228 (3G models) / APQ8028 (Wi-Fi-only) backed up by 2GB of RAM and 32GB of storage. On the connectivity front the tablet has a 802.11 b/g/n Wi Fi, Bluetooth v4.0, micro USB and 3.5 mm audio jack. The 616 gram heavy tablet has compass/magnetometer, proximity sensor, accelerometer and ambient light sensors. The tablet also sports a 8MPix rear camera which captures great photos. The video and picture are great for a 8 MPix camera. The tablet also has a 1.6MPix camera which gives a good performance in video calling and selfies. All the above impressive hardware is powered by a powerful 9600mAh battery which can easily sustain heavy usage for day. As far as we know, we had 45 percent battery at 2 AM and we had Wi Fi connected and we streamed a whole lot of videos and had played lots of games till the morning. We finally got 12 percent of battery left in the morning 11 AM. We were heavily impressed by the battery and performance of the tablet. The tablet runs on Android KitKat and we expect the Lollipop upgrade in the coming months.
The tablet is available to buy on leading e commerce websites and stores. The Lenovo Yoga tablet 2 10" has been priced at INR 28,990. Our verdict is that if you need a decent device which can perform under any conditions, be it the processing, durability, reliability, we definitely recommend the Lenovo Yoga tablet 2 10".